Exclusive: Online lab supplier Labviva gets $20M injection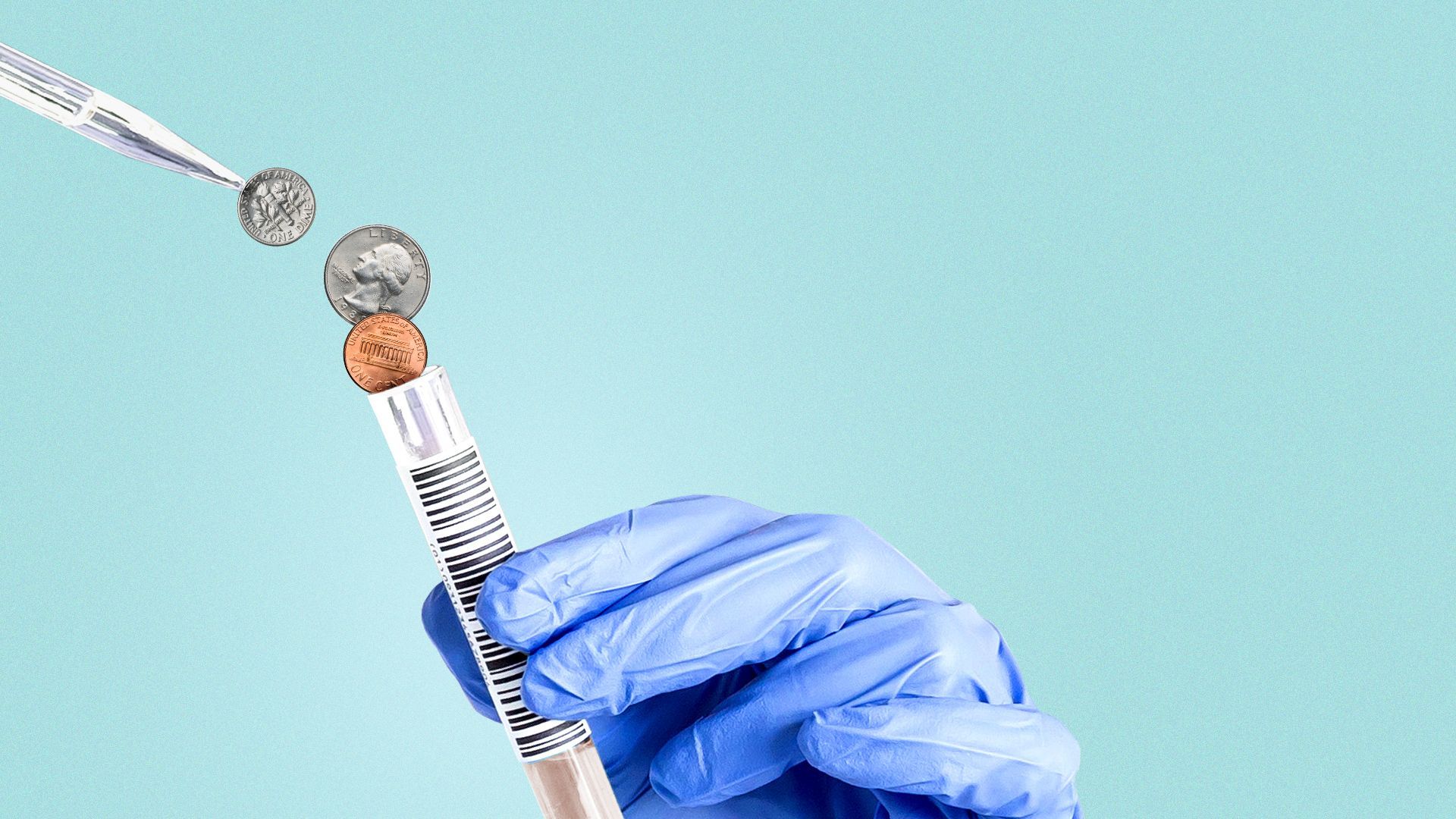 Labviva, a digital marketplace for life science supplies, closed a $20 million Series A, CEO Siamak Baharloo tells Axios exclusively.
Why it matters: The life science supply sector is opaque and highly manual — causing delays in the delivery of chemicals and devices important for pharmaceutical and medical research.
Deal details: Biospring Partners led the round and was joined by insiders Senator Investment Group, B Capital Group and Glasswing Ventures, bringing total funding to $30 million.
Alongside the funding, Biospring managing partner Jennifer Lum will join Labviva's board of directors.
Funds will go toward hiring, expanding Labviva's presence in Europe and Asia and expanding product offerings to include more predictive analytics tools.
Baharloo says the capital provides two-and-a-half years of runway, but says the company may collect a Series B as early as March 2024.
How it works: Boston-based Labviva connects researchers with suppliers of devices, reagents and chemicals in an effort to simplify and hasten the process.
Its AI-powered platform integrates directly with procurement systems including SAP Ariba, Jaggaer, Oracle Procurement Cloud, Microsoft Dynamics 356 and Coupa to offer tracking and reporting tools.
Current customers include pharmaceutical giants Regeneron and Takeda, startups such as Bluebird Bio and academic institutions including Johns Hopkins and the University of California, San Diego.
Flashback: A molecular biologist by training, Baharloo led e-business strategy at biotech heavyweights Merck and Thermo Fisher before starting Labviva with an eye on helping scientists solve problems with bioinformatics tools.
"Countless experiments fail because you didn't use the right reagents or optimize your protocol based on those reagents," Baharloo tells Axios.
State of play: Several other companies offer digital life science supply marketplaces, but few have attracted significant venture interest in recent years. For example:
Life science e-commerce company Zageno in 2021 collected $60 million in a round led by General Catalyst.
Science Exchange, another online marketplace for life science research supplies, in 2019 raised $28 million in Series C capital.
Marketplace and lab inventory management system operator Quartzy in 2016 pulled in $17 million in Series B funds.
Between the lines: Baharloo and Lum say Labviva's comprehensiveness and market expertise lend it an edge over potential competitors and existing tech giants.
"There's a reason Amazon and Google are not leaders here," says Lum. "With the workflows and the types of data life science companies manage, software needs to be tailor-designed."
Reality check: Still, as it seeks to expand, Labviva will face challenges including hiring quickly and deepening its offerings without losing sight of its core strengths.
"We've tapped such a green field, if we don't stay focused we may dilute ourselves," Baharloo says.
Go deeper