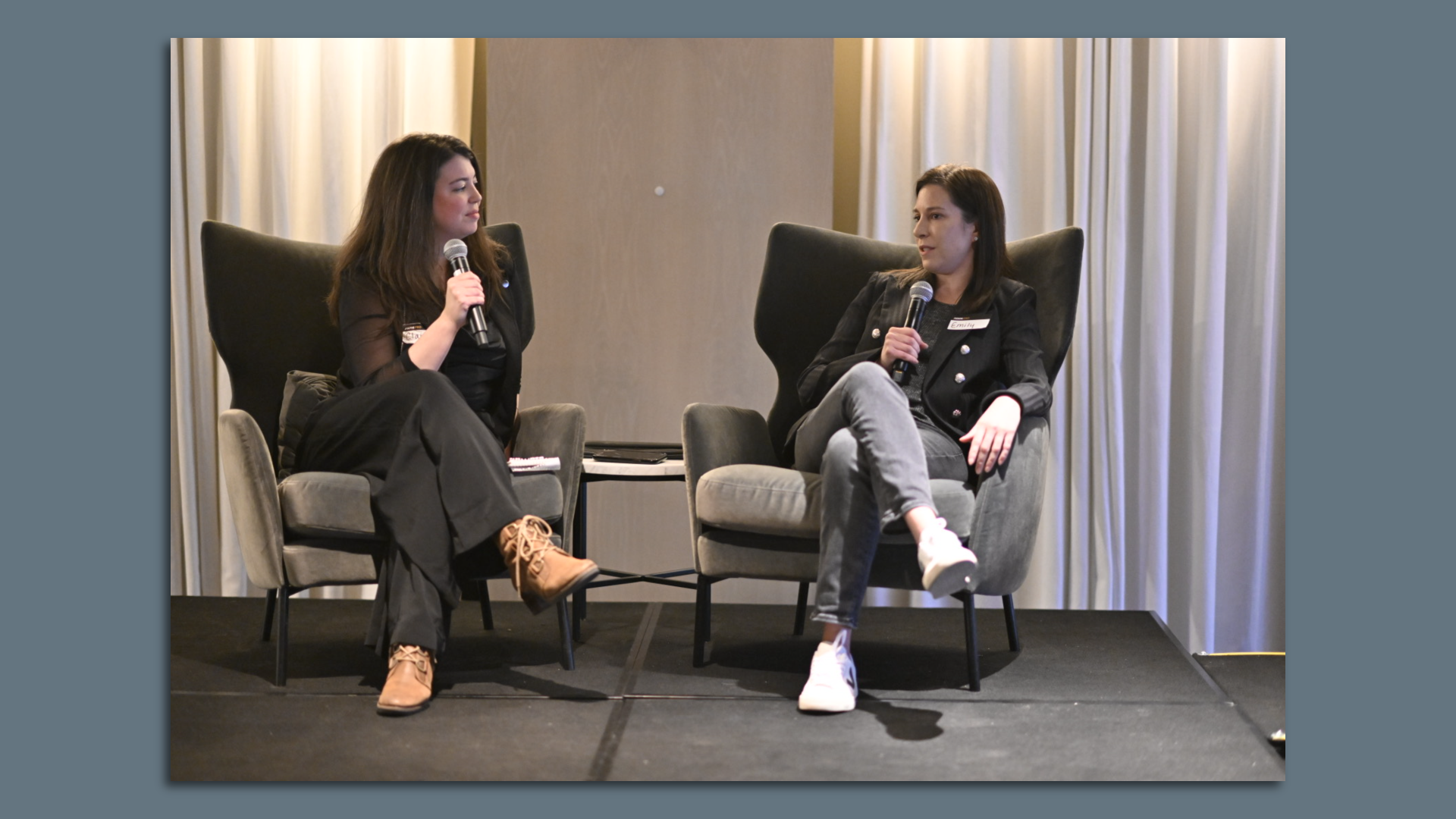 "Deals that have been in market are getting done, but new deals are being held back," said Emily Wildes, managing director, Lincoln International, at Wednesday night's Axios Pro subscriber-only event in Chicago.
Why it matters: The dual factors of SVB's sudden collapse and rising interest rates have created a unique private equity dealmaking environment in retail health markets.
The big picture: The Lincoln International dealmaker, who focuses on retail health care, told Claire that deals have been closing and firms are taking calls. So firms are committing capital.
"When we started 2023, there was a hint of optimism in the room, and we started seeing deals in hot sectors getting done at really attractive valuations," Wildes said.
Three weeks ago there was optimism, but then she saw signs that were eerily reminiscent of 2008.
What's happening: Now, private equity firms have moved into "hunker down" mode, and no one is looking at new deals.
"Right now deals are getting done, but there is a lot of overhang," Wildes said.
Distressed and distressed-adjacent companies are being marketed on synergies, and she's seeing those come to market.
The middle market remains moribund, with those deals just not getting done.
"I've had more time on my hands in 2023 than I have since '08," Wildes said.
Yes, but: Private equity is going all in on deals in hot sectors — women's health, cardiology, behavioral health — including being really aggressive to close deals by going all equity to win the deal.
What's next: Looking to potential activity after the current crisis(es) end and the overhang begins to ease, Wildes sees cash-pay businesses as likely first movers.
"Things like medical aesthetics and veterinary, also seeing higher-end models for people focusing on functional medicine," Wildes says. "And people are going to have to get back into more rational territory for EBITDA adjustments before the market gets healthy again."
Go deeper