PE's 2022 M&A numbers clock in at number 2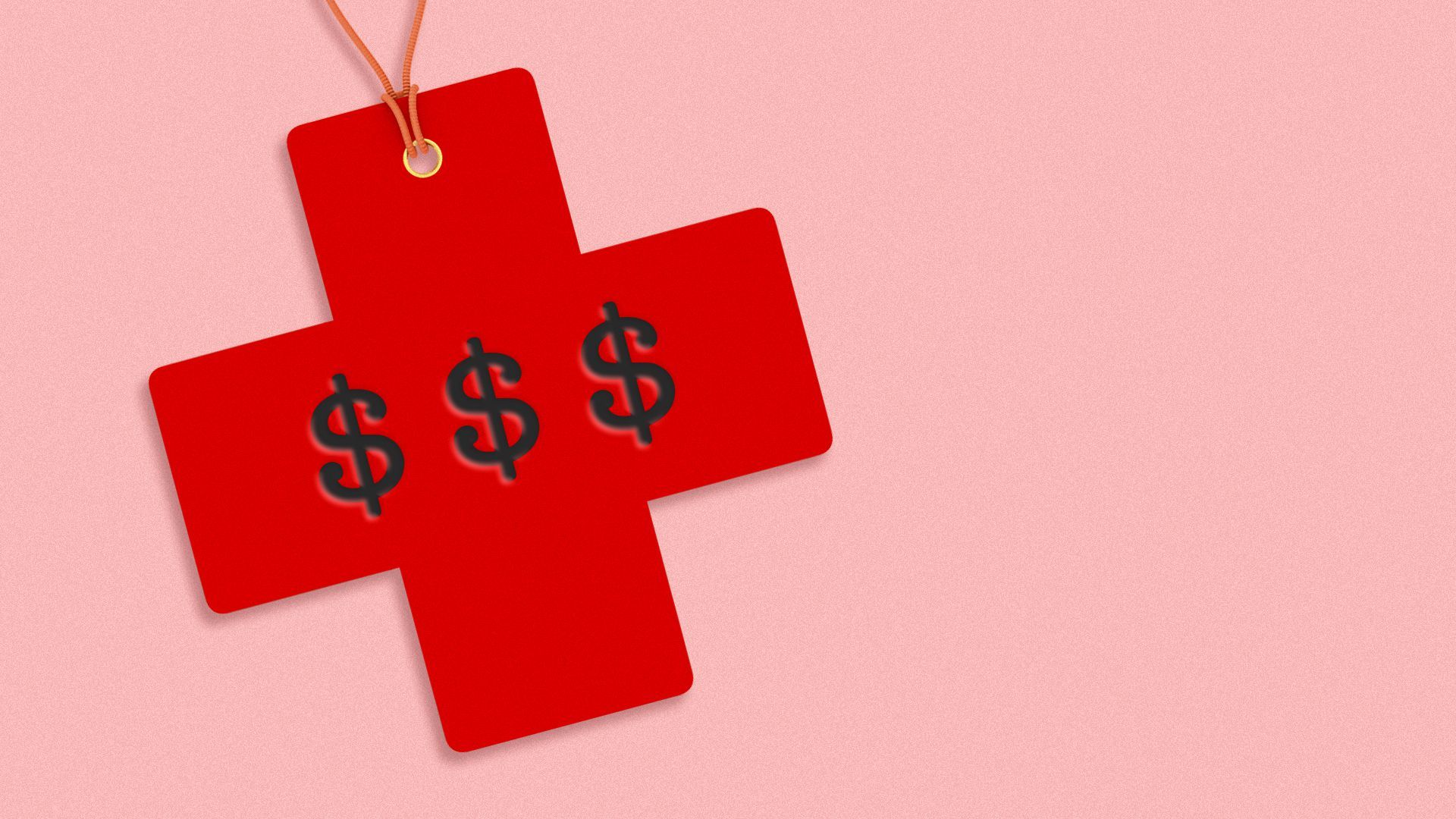 Private equity health care services had 863 deals closed or announced last year, making it "easily" the second best year ever, according to a PitchBook report.
Why it's matters: Though much handwringing was made of quarterly trends declining throughout 2022, Q4 levels last year were still "entirely respectable by 2018-2019 standards," PitchBook says.
By the numbers: There were 1,013 PE-led health care deals completed in 2021, so 2022 is a distant second.
That's up from 729 in 2020, 600 in 2019 and 550 in 2018.
The average LBO purchase price multiple for health care services deals in 2022 was around 12x, a 2x higher turn than the average purchase price multiple across sectors.
The new issue spread for health care service loans was greater than 400 in 2022, a slight increase from 2021, when it was roughly 400.
The last time it was closer to 500 was in 2012.
Zoom in: Value-based care enablers have "plenty of runway and are not directly competing for either patients or providers — at least for the time being," the report says.
As a result, a crop of new entrants has emerged with investment from both VC and PE investors, including Enlace Health, Pearl, UpStream, On Belay Health Solutions, and, most recently, Rise Health.
This second wave of VBC enablers will be likely candidates for PE buyouts as they mature.
Thought bubble: Moves from Amazon, CVS and Walgreens to own value-based care providers will certainly propel sponsor-led activity in the ongoing land grab.
What they're saying: "We also expect to see enabler consolidation begin within the next five years or so as certain markets become more competitive and CMS tightens the belt on MA plans, currently the largest revenue drivers," the report says.
VBC enablers will see opportunities to scale via partnering with health systems, though the organizational idiosyncrasies of health systems may present a growth challenge, the report says.
Be smart: The entire market boomed in 2021, with deals done at extraordinarily high valuations. What happens to assets caught on the wrong side of the investment cycle?
"It really depends on the firm. When I think about selling an asset I ask myself where my portfolio is — is it seasoned or not?" says one partner at a private equity firm.
Investment theses that focus on moving care to lower-cost settings will be more immune to boom-bust dynamics, he says.
"I think it will be a slower market selling-wise, but not because the assets are bad — it has to do with the buyer's psyche," he says, noting the downmarket has many would-be buyers spooked.
The bottom line: If macroeconomic conditions stabilize midyear, the market will likely see a rebound in deal activity in the 2H23.
Go deeper