Exclusive: Teal Health debuts for women's virtual cancer screenings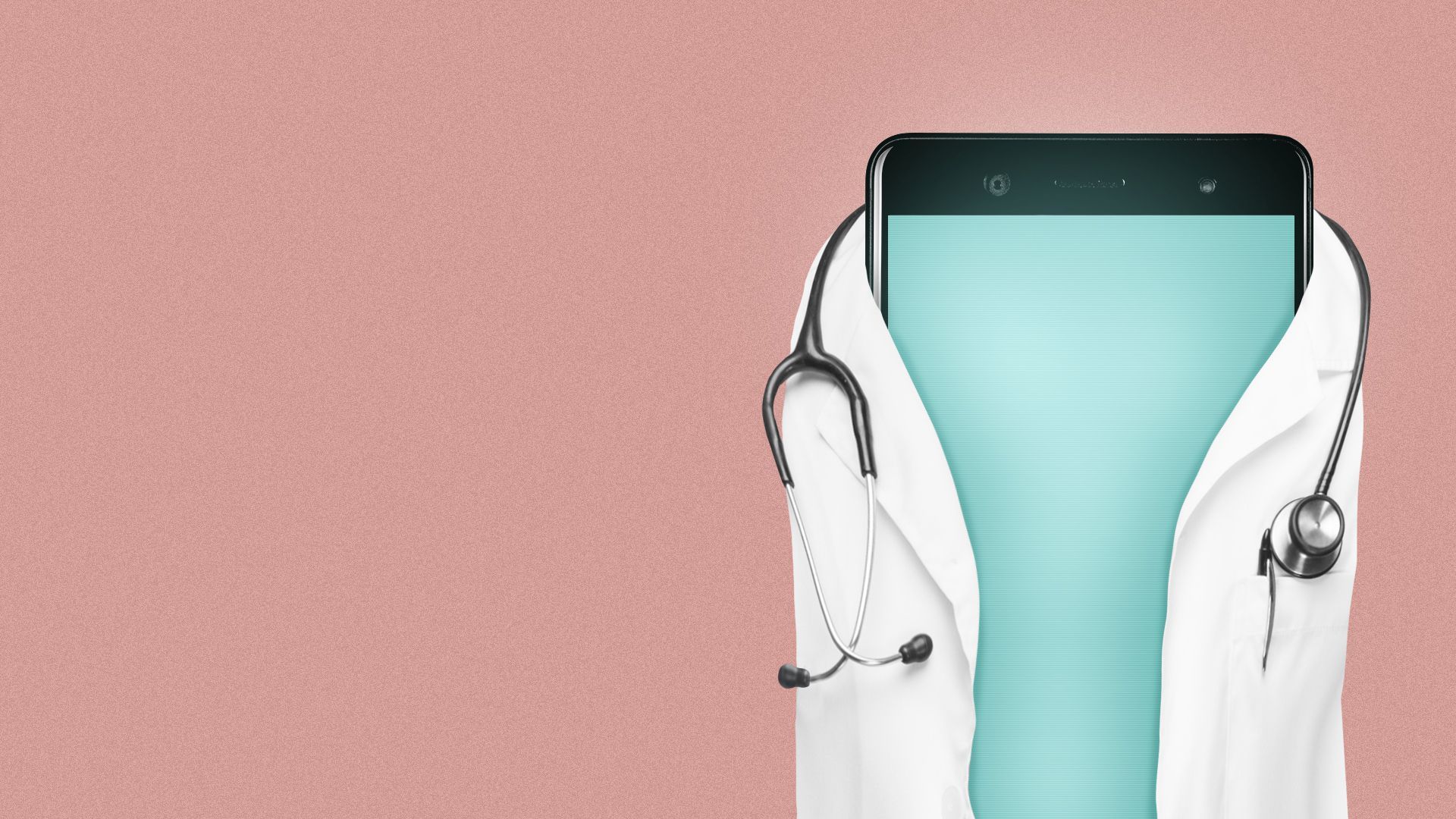 Teal Health wants to power women's virtual health screenings, starting with cervical cancer.
Why it matters: The San Francisco startup raised $8.8 million in seed funding from Emerson Collective, Serena Ventures, Metrodora Ventures and Felicis Ventures, Teal CEO Kara Egan tells Axios exclusively.
Teal will use the funds to speed product development, continue clinical testing and pursue FDA clearance for its first test.
Egan says the company will likely raise a Series A within a year.
Context: Cervical cancer screenings fell dramatically during the pandemic and have yet to recover to pre-pandemic levels.
The CDC estimates that some 93% of cases of the disease could be prevented with early screening and vaccinations.
"There's a big awareness piece here," Egan tells Axios. "A lot of people don't know what pap smears are for. I feel like mammogram and breast cancer are synonymous but Pap smear and cervical cancer are not."
Between the lines: There is currently no FDA-cleared self-test for HPV (the virus that causes cervical cancer), and screenings are conducted via Pap smear.
A 2013 meta-analysis of 10 studies published in the Canadian Journal of Public Health concluded that people were twice as likely to do an HPV self-collected test than they were to visit a clinician for a Pap smear.
"HPV self-sampling significantly improves the participation of women in cervical cancer screening," the study authors wrote.
Yes, but: Some at-home HPV tests do exist, but because none have been thoroughly tested or received federal regulatory clearance, clinicians recommend avoiding them.
How it [would] work: Teal is testing a self-collection device that, if cleared, would enable women to take a cervical cancer screening sample at home in conjunction with virtual support from a provider.
The process would look similar to a traditional Pap smear, without use of a speculum.
"The experience is similar to, and arguably a little easier, than putting in a tampon," Egan says.
Patients would then send in their results and view them as part of a telehealth visit — and could return to the service for ongoing support.
The company plans to take a B2B approach and work with health plans to offer the service, she adds.
Be smart: Egan was hesitant to detail specifics of the self-collection device, noting the nuances of the collection process are dependent on regulatory feedback.
State of play: Teal joins a bevy of new and existing companies focused on women's health and home testing, but it would be the first startup to offer a home screening specific to cervical cancer.
Of note, Egan says Teal is emphasizing diversity and cultural inclusion in its hiring and telehealth processes.
The company uses a blinded system to hire staff and aims to "map the diversity that's out there onto the diversity of our providers," she adds.
Teal is also designing its online materials to visually represent a diverse patient population and offer its services in multiple languages.
What they're saying: Egan sees potential for Teal to expand into more telehealth services for women.
"The health care system has not been designed for women," Egan says. "This is a way to design for them and hopefully layer on more."
"If we do what I think we can do, there's potential to be a truly at-scale provider," Egan says.
Go deeper