Axios Pro: Health Care Policy
September 21, 2023
We made it to Thursday, gang. Here's a look at takeaways from today's big Senate HELP markup of its primary care-workforce bill, and the bumpy road ahead for the package.
Programming note: There won't be a Monday newsletter since it's Yom Kippur and the House and Senate will be out. We'll be back on Tuesday, unless there's breaking news before then.
1 big thing: Takeaways from Senate HELP's big markup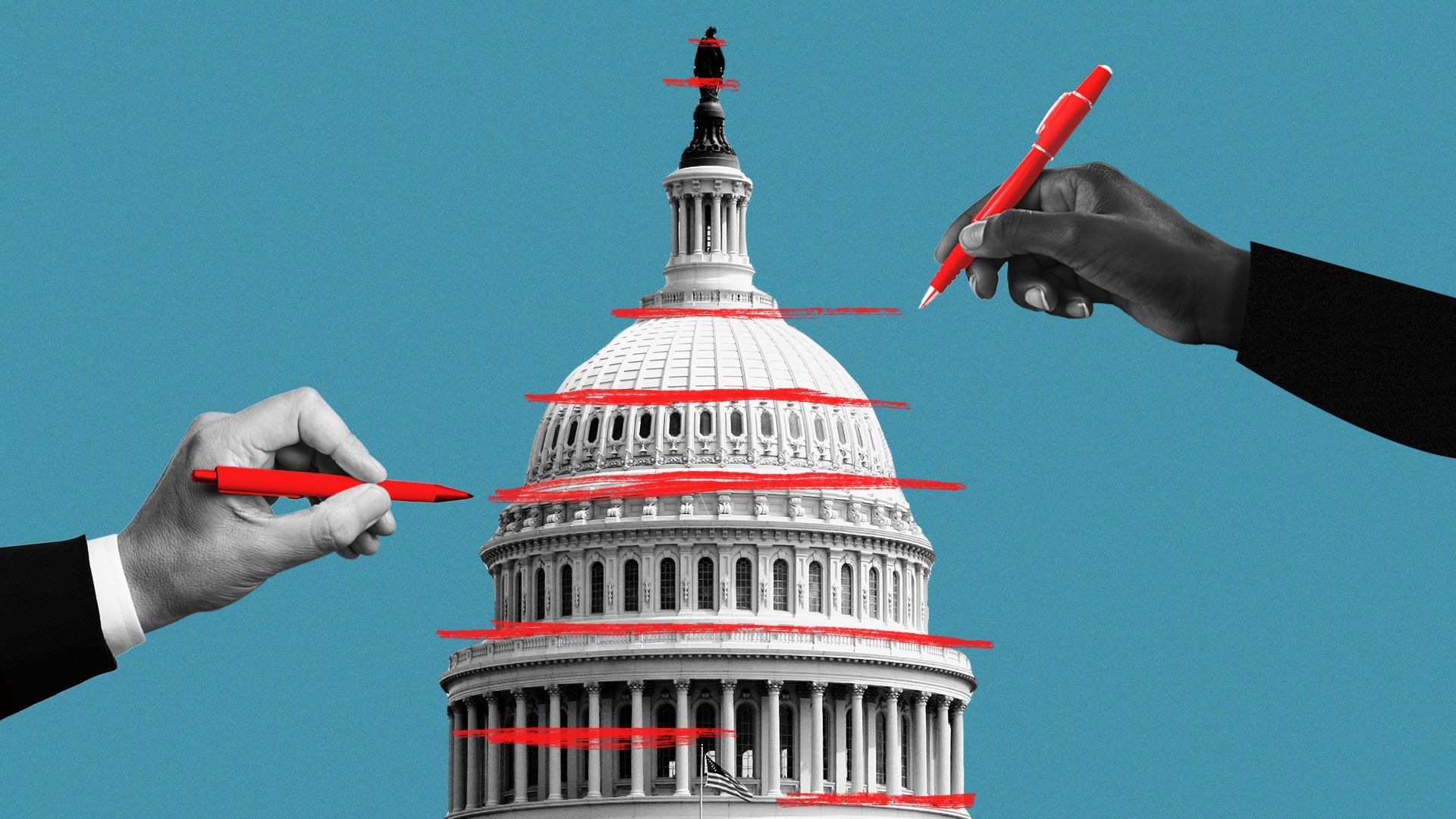 Now that the Senate HELP Committee has advanced its primary care legislation, as we alerted earlier, Peter is diving into takeaways from today's markup and looking at what's next.
As a reminder, this bill would boost funding for community health centers from $4 billion to $5.8 billion per year, triple funding for the National Health Service Corps, and take other steps to try to address a shortage of primary care doctors, nurses and mental health professionals.
But significant hurdles remain, including:
1) Republican misgivings
HELP Chairman Bernie Sanders got his bipartisan vote, with lead GOP sponsor Sen. Roger Marshall as well as Sens. Mike Braun and Lisa Murkowski joining all the panel's Democrats.
But ranking Republican Bill Cassidy, as well as a majority of Republicans on the committee, opposed the measure over, among other things, the fact that new spending isn't entirely offset. That highlights the tough path to getting the package passed on the floor.
Cassidy noted that including the bill in an end-of-year funding package, usually the most likely path, generally requires sign-off from committee leaders and chamber leadership in both parties.
The House does have bipartisan agreement on a more modest increase for community health centers at the committee level, but the bill containing that provision was abruptly pulled from the floor this week amid chaos on funding the government.
2) Jockeying over hospital payfors
The legislation pokes at the powerful hospital industry with a range of payfors, which can also save consumers money.
Those include banning hospital facility fees for certain services such as telehealth and requiring off-campus hospital departments to have unique identifiers to address what critics call "dishonest billing," a reference to when health systems charge higher hospital rates for services that can be delivered in a doctor's office.
Cassidy cited the opposition of hospital industry groups as part of his case against the bill.
3) Problems for Payfors in general
Even though it takes on hospitals, the bill is far from fully paid for at the moment. Backers say they will address that down the road, including by using payfors borrowed from other committees.
But as we reported on Wednesday, there are not yet firm commitments from Finance or Judiciary on those fronts.
Grouping the varying measures into a year-end package is often the way to smooth over such problems.
But another of the existing payfors drew concern from Democratic Sen. Tammy Baldwin over the way it would draw down the Prevention and Public Health Fund.
View archive