Axios Pro: Health Care Policy
August 23, 2023
We're back with another deeply reported recess feature, this time from Victoria on the conservative brain trust laying out a health care plan if a Republican wins the White House.
We'll be back in your inbox Aug. 30 unless there's breaking news before then.
1 big thing: Think tanks draft plans for a GOP president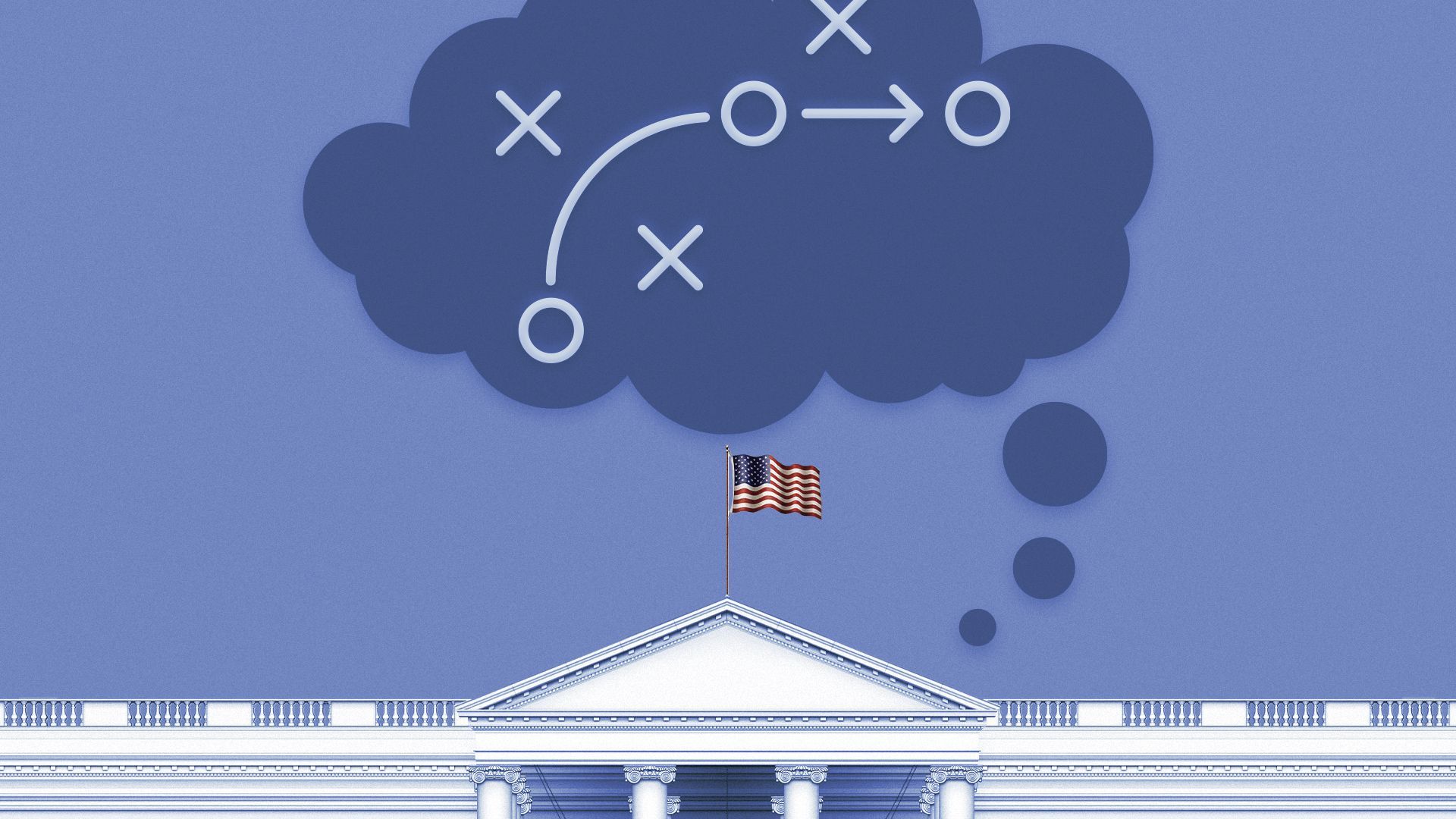 Conservative think tanks are preparing a health care game plan should a Republican retake the White House next year, by drafting regulations and identifying political appointees who could stock an incoming administration, Victoria reports.
Why it matters: The goal is to avoid the chaotic transition that unfolded under ex-President Trump, whose team struggled to get qualified people in place who could run the executive branch and other critical agencies.
Driving the news: Early plans envision the return of some long-held conservative health priorities like association health plans and Medicaid block grants, along with newer ideas on site-neutral payments and radical reforms.
Another would split the CDC into entities for research and data collection and for making public health recommendations with "severely confined ability" to influence policy.
"A large part of it comes from the experience of 2017. There wasn't a clear agenda that was ready to go," said Brian Blase, a former Trump administration official who's now president of the right-leaning Paragon Health Institute.
What's happening: Paragon Health, as well as the Heritage Foundation and America First Policy Institute, are the primary conservative think tanks now drafting health regulations, policy road maps and recruiting personnel.
Paragon's road map envisions a burst of rulemaking mostly through the Department of Health and Human Services.
Some resurfaced policies would aim for more transparency in Medicaid financing, like the controversial 2019 fiscal accountability proposal that was later pulled, and build on the Trump-era price transparency rules.
Meanwhile, the America First Policy Institute, founded by Trump administration alumni in 2021, is putting forward what it calls a 12-part "radical incrementalism" health policy agenda.
"If [the new president] turns to you, and says all right, what should I do? Well, when it comes to health care, we've got to be ready to answer that question," said former Louisiana Gov. Bobby Jindal, who is the chair of AFPI's health division, Center for a Healthy America.
The Heritage Foundation also is laying plans, having recently joined more than 70 other conservative groups to launch an initiative called Project 2025.
The group published a public plan this spring on how a future GOP president could overhaul HHS.
Reality check: Regardless whether it's Trump or someone else, the next Republican president is likely to be better prepared and have fleshed-out ideas — assuming the advice is taken.
View archive