Health policy outlook still murky despite new speaker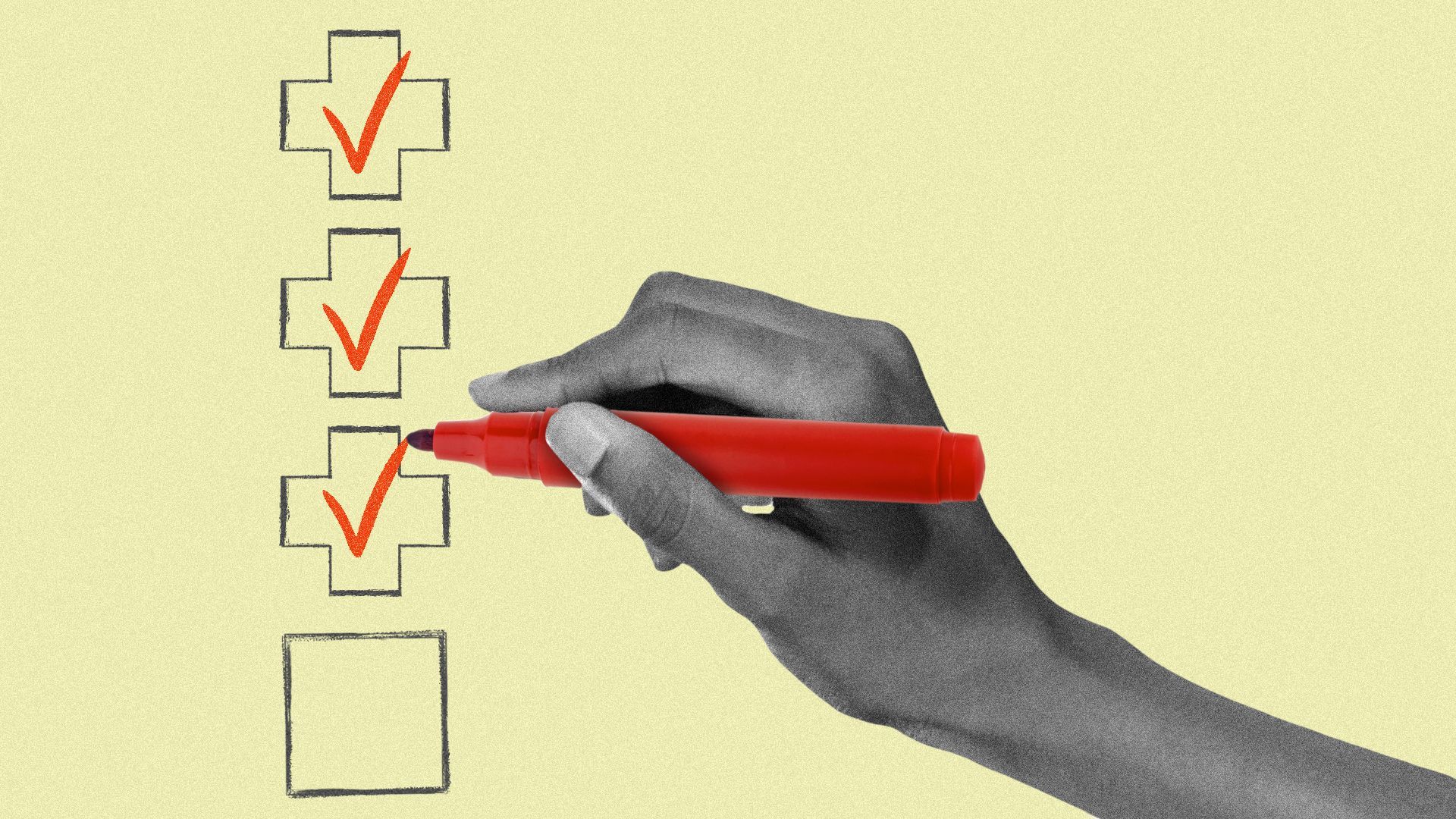 With two weeks until government funding runs out and an Israel aid package about to take center stage, health care interests may have to wait a little longer for signs about Speaker Mike Johnson's priorities.
One thing's already clear: Johnson in the early going will rely on chairs of health committees and Majority Leader Steve Scalise to catch up on and prioritize unfinished business like PBMs, transparency legislation and the opioid programs in the SUPPORT Act.
The big picture: While he's a virtual unknown in the health care space, Johnson will likely have final say over what health priorities get rolled into a funding package and what gets punted deeper into 2024.
Driving the news: The House isn't in session until Wednesday evening and the week will be consumed by Israel aid and the Legislative Branch, Transportation-Housing and Interior-Environment appropriations bills.
Johnson hasn't hired a health care staffer yet.
Scalise is in the process of looking at health care hires, according to lobbyists.
What they're saying: "We're going to have to work together to bring him up to speed on the issues we have," Energy and Commerce Health subcommittee chair Brett Guthrie told reporters last week.
"So we're going to certainly all work together to move like the transparency act, the SUPPORT Act," said Guthrie, noting the measures have in the past garnered bipartisan support.
But Guthrie acknowledged that government funding has to come first.
"The main thing facing us is the Nov. 17 deadline," Guthrie said. "He [Johnson] understands that. We talked about that when we were calling around over the weekend about making sure we had government funding and a plan to move forward."
"Right now we're deferring to the speaker. I think he's got a good plan," House Appropriations Labor-HHS Appropriations subcommittee chair Robert Aderholt told Axios when asked about the health spending bills, which Johnson touched on during his speakership bid.
The Labor-HHS bill and Ag-FDA bill were both scheduled for the week of Nov. 13 according to a calendar Johnson circulated.
As for putting two controversy-laden health bills on the floor the week before the Thanksgiving recess, Aderholt said: "Maybe people will be anxious to get home for Thanksgiving."
Johnson's office didn't respond to a request for comment on his health care priorities.
Zoom out: Republican lawmakers said that Johnson appears amenable to listening to those with experience shepherding health care legislation and has good relations with big segments of his caucus.
"He's a great guy ... I was on the Republican Study Committee with him. He's very thoughtful. I think he's going to be a good person for this transition time," said Guthrie.
Guthrie added that Johnson is close to Energy and Commerce Chair Cathy McMorris Rodgers, who gave the speech nominating him for speaker in the closed-door Republican House Conference meeting last week.
"He'll be good. I know many of us have relationships from other aspects of his tenure in Congress. And I think he's approachable and he listens," said Rep. Michael Burgess, one of the co-chairs of the GOP Doctors Caucus.
The bottom line: The health agenda will largely hinge on the length of a continuing resolution to keep the government open — assuming there's no shutdown.
The White House has already already threatened to veto the House appropriations bills being teed up this week.
Johnson has floated the possibility of a CR into January or April to avoid being jammed by the Senate in a pre-holiday omnibus.
That could leave provisions like transparency or PBM reform measures without a vehicle to ride on until early next year. Or they'll be vying for precious floor time with all of the other legislative priorities.
Go deeper