What's next on Senate Ag-FDA approps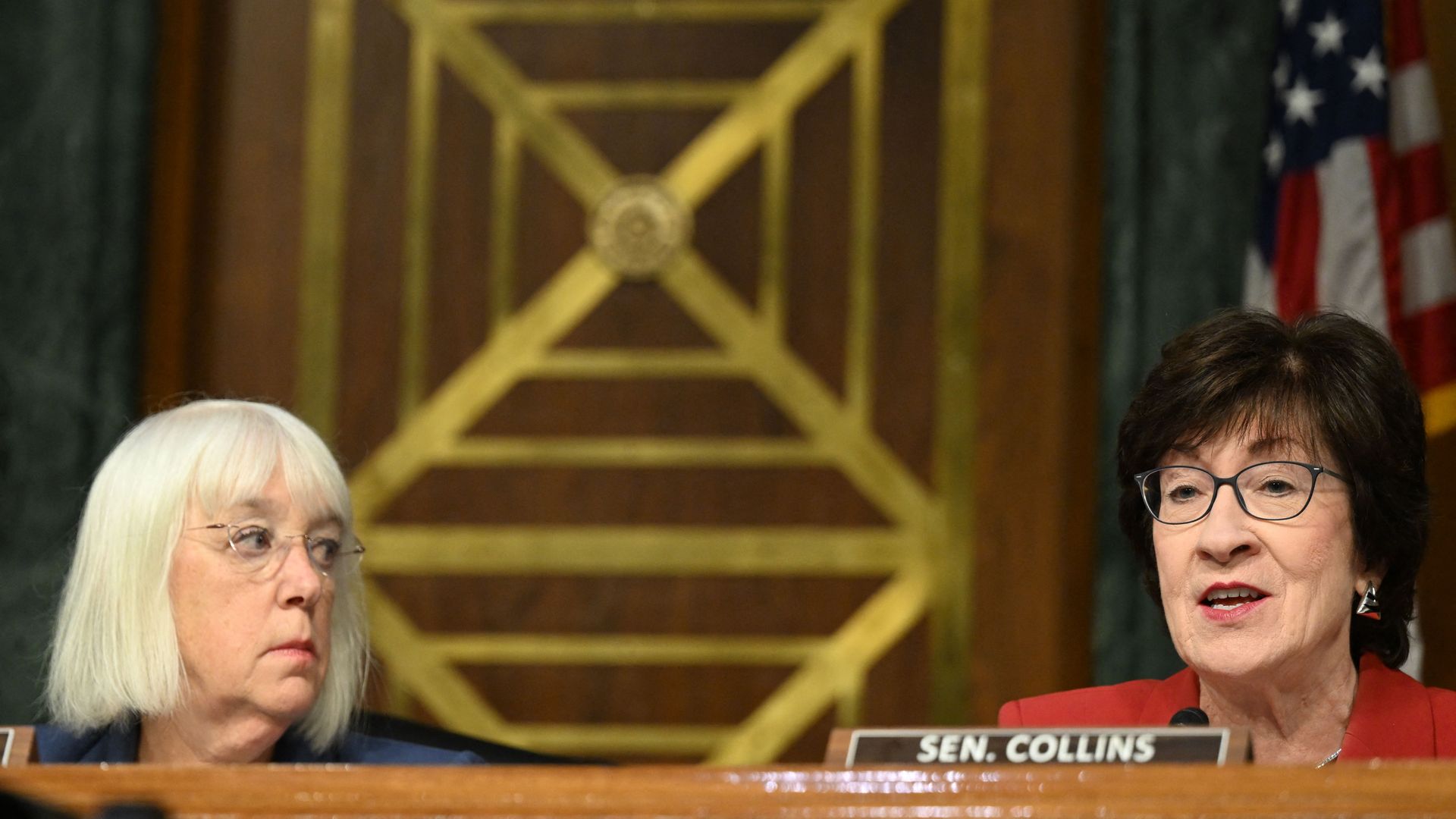 While the House remains in appropriations limbo, the Senate is trying to move forward with a three-bill minibus that includes Agriculture-FDA, after hitting a roadblock in the form of Sen. Ron Johnson last week.
Why it matters: The Senate wants to pass its bipartisan appropriations bills in order to maintain an upper hand in eventual negotiations over funding the government.
What's happening: Last week, Johnson protested bundling the three bills by lodging a procedural objection that halted the minibus' consideration.
What they're saying: Senate Appropriations Ranking Republican Susan Collins told reporters on Wednesday night that "we certainly made progress today, but we still have a ways to go."
"We're continuing to work with those that have holds. Most of the holds have been cleared, and we've been able to secure votes on Republican amendments, which has always been our goal. So I hope we can keep going," she added.
On Thursday, the Senate spent floor time confirming several members of the Joint Chiefs of Staff that had been held up by Sen. Tommy Tuberville over the Defense Department's abortion travel policy.
What's next: Once an amendment agreement is struck, the chamber can move on to the minibus, which could be a lengthy process.
Remember, too, there are significant differences between the House and Senate versions of the Ag-FDA bill that lawmakers would have to iron out.
Funding for the FDA itself is relatively stable: Senate appropriators opted for $6.63 billion, while House appropriators allotted the agency $6.58 billion.
But the House's bill has several controversial policy riders, including a provision that would return the abortion pill mifepristone to in-person dispensing requirements.
Of note: House Labor-HHS Appropriations Chair Robert Aderholt told reporters on Thursday afternoon that there are discussions of "maybe bringing in three or four bills together" next week in the lower chamber, including possibly Ag-FDA, Axios' Andrew Solender reported.
The bottom line: Time is ticking. Government funding runs out on Oct. 1. And with the House floor chaos, a government shutdown may be unavoidable.
Go deeper