Crunch time for hospitals' pressure campaign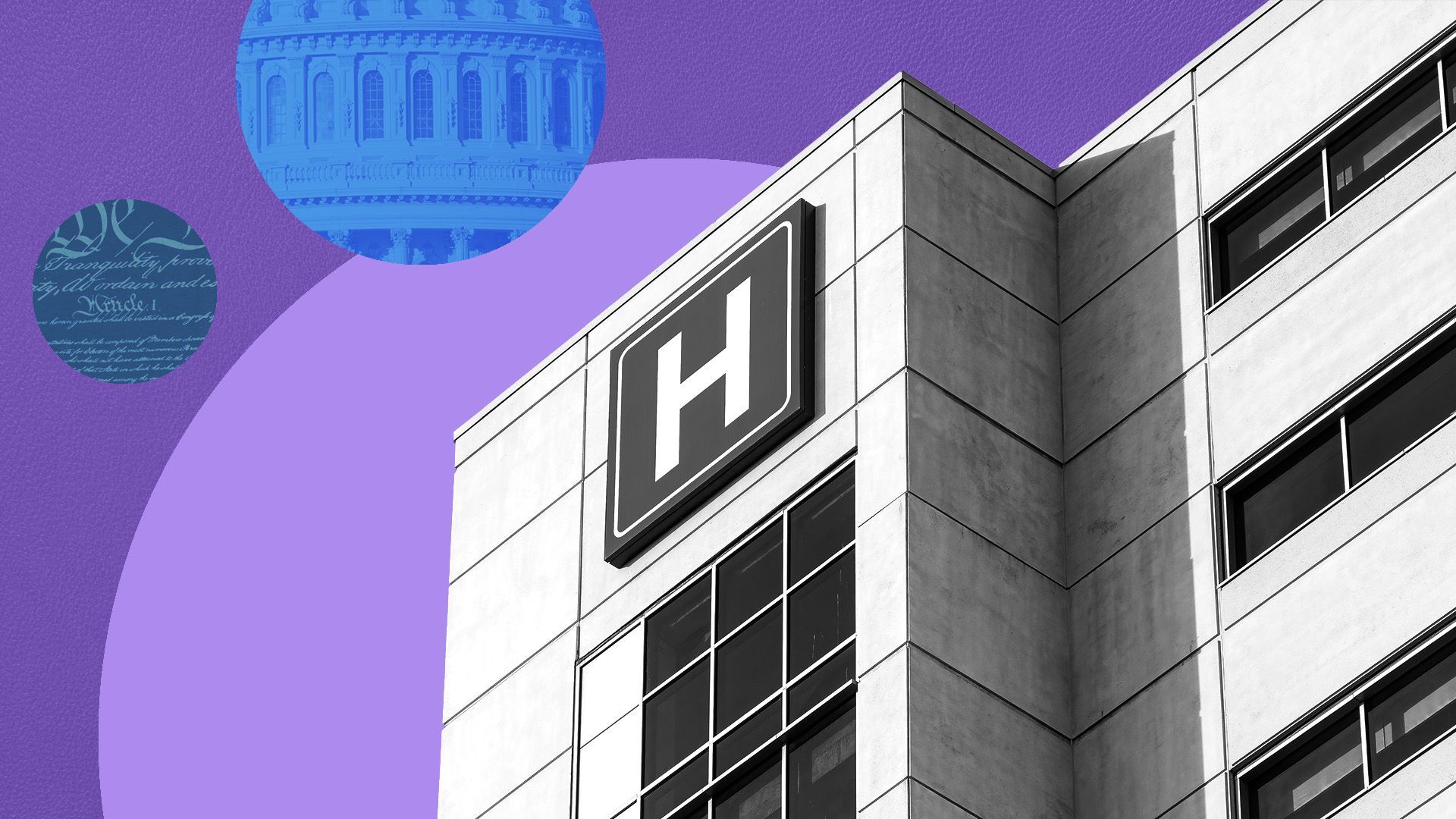 Hospitals began running a national TV ad warning of the dangers of cutting their funding even before the House introduced new legislation on Friday, but the arm-twisting will almost certainly ratchet up this week.
Why it matters: The bill's bipartisan introduction — which was in question all last week — increases the likelihood that it has plenty of votes to pass on the floor, but certain members of both parties may be more sympathetic than others to hospitals' arguments.
The big picture: The introduction of the price transparency bill, following weeks of negotiations between three different committees, is the latest signal that members are willing and eager to take on hospitals.
They haven't always been willing to do that, in no small part because nearly every member of Congress represents a hospital.
Even now, that basic political truth hasn't changed, despite some members' increasing willingness to criticize hospital pricing and billing practices. And some members are likely more susceptible to pressure from the hospital lobby than others.
Zoom in: One of the more contentious parts of the bill is a provision requiring equal reimbursement rates for drugs administered at hospital-owned outpatient facilities and doctors' offices.
The bill also contains a provision addressing "dishonest billing" by requiring off-campus outpatient departments to have their own identifiers.
In reality, that's an extremely narrow version of site-neutral payment policy, and it's expected to only save a few billion dollars over the next decade.
Beefier versions of site-neutral policy, however, could save the federal government hundreds of billions of dollars — or put another way, cost hospitals hundreds of billions of dollars.
The ad released last week by the Coalition to Protect America's Health Care — which represents hospitals — says "some in C0ngress want to reduce hundreds of billions of dollars of funding for patient care."
While that may be true generally, hospitals aren't imminently facing a threat of that size.
What they're saying: The American Hospital Association said in a statement to Axios that it's "disappointed in this legislation."
It said the proposal "would result in a major cut for hospital outpatient departments that provide essential drug administration services to patients who may require a higher level of care as they receive their life-saving treatments, including for vulnerable cancer patients."
The Federation of American Hospitals warned that "the cuts will threaten patient access, particularly for rural and underserved communities."
Yes, but: Only one Democratic ranking member out of the three committees signed on to the legislation, signaling that plenty still have concerns and would ultimately vote against the bill on the floor for one reason or another.
And some Republicans will likely have concerns as well, especially those from rural districts, where hospitals are struggling.
Vulnerable members could also be hesitant to anger one of the largest employers in their district. One lobbyist pointed to DCCC's 2024 target list as members to watch.
It's unclear how the broader caucus feels about the bill, one Republican lobbyist said. "Members [are] gone and this hasn't been socialized much. They feel good but don't really know."
The bottom line: In this Congress, and especially in the House, it's never safe to bet against chaos. But for now, no major obstacles to passage in the next couple of weeks have yet emerged.
Go deeper