1 fun thing: Lunch with Niki Carelli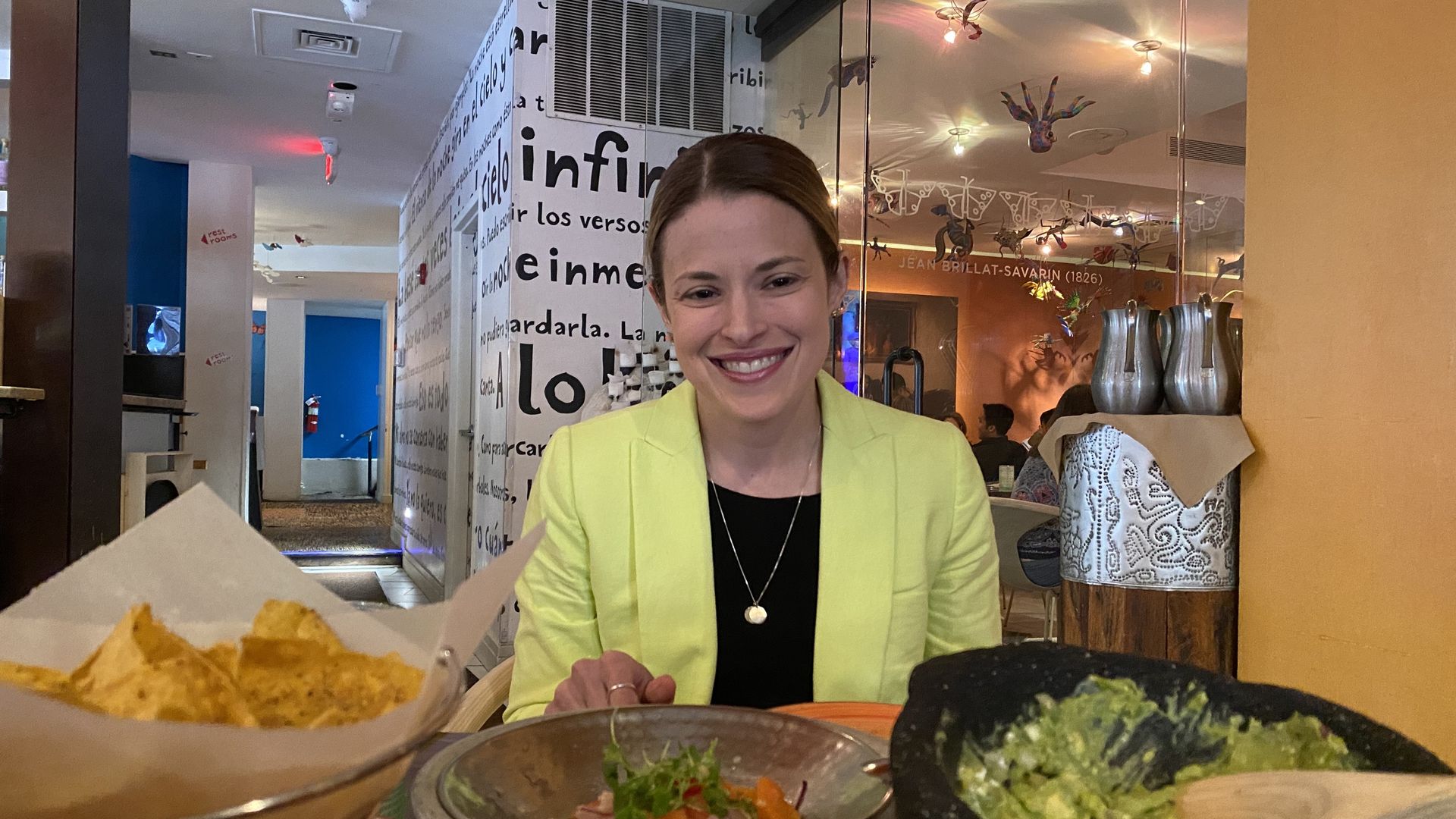 We're back with another health care lobbyist spotlight. We recently grabbed lunch at Oyamel with Niki Carelli of The Daschle Group.
Carelli is a senior vice president and public policy adviser for the group. Lately, she's been working on issues related to PAHPA reauthorization, among other topics.
Health policy conversations are just better over chips and guac.
Must-haves for a Hill day: A large bag ... My purse can hold 15 fly-in folders, my computer and everything else.
I usually carry some candy that I've gotten from congressional offices.
Comfortable flats, I think, would be the key thing. And a cellphone charger and battery!
Go-to lunch on the Hill: I'm still in mourning for the soba noodle salmon dish that used to be at Senate Chef.
Sadly, I've been doing a lot of the pre-made sushi at Rayburn because I just have not been great about leaving myself time to order, but I like the sandwiches at Cups a lot.
What's a health care issue that you think deserves more attention? Biodefense — it's hard to say these days that it's under-noticed because obviously people are talking a lot about pandemic preparedness.
But it's something that people like to mention, and there's sadly very little that's been done in a substantive way to make ourselves more prepared.
We're hoping that PAHPA will be a good opportunity to change that.
Yes, but: When you actually talk to staffers and talk to members behind closed doors, there's a lot more commonalities [on biodefense and public health]. I get really excited about trying to find ways to take these issues down a few levels and try to find opportunities to actually make positive changes.
What's your favorite thing about living in D.C.? I love that many people here are from somewhere else. It's just a very interesting city — I love the food.
I actually love the fact that the city is oriented around [the federal government].
It just kind of helps create a sense of community if everybody can complain about the motorcade that just shut down the traffic, or you can talk with the taxi drivers about how traffic is much worse this week because both the House and Senate are in session.
What are you watching in your free time? I watch a lot of reality TV for escapism. I like to absorb something that is extremely different from what I am doing on a day-to-day basis.
I watch a lot of cooking reality shows. And I'm a little embarrassed to admit, especially on the record, that I have been rapidly following the "Vanderpump Rules" Scandoval situation.
Go deeper