Sanders calls insulin makers, PBMs to testify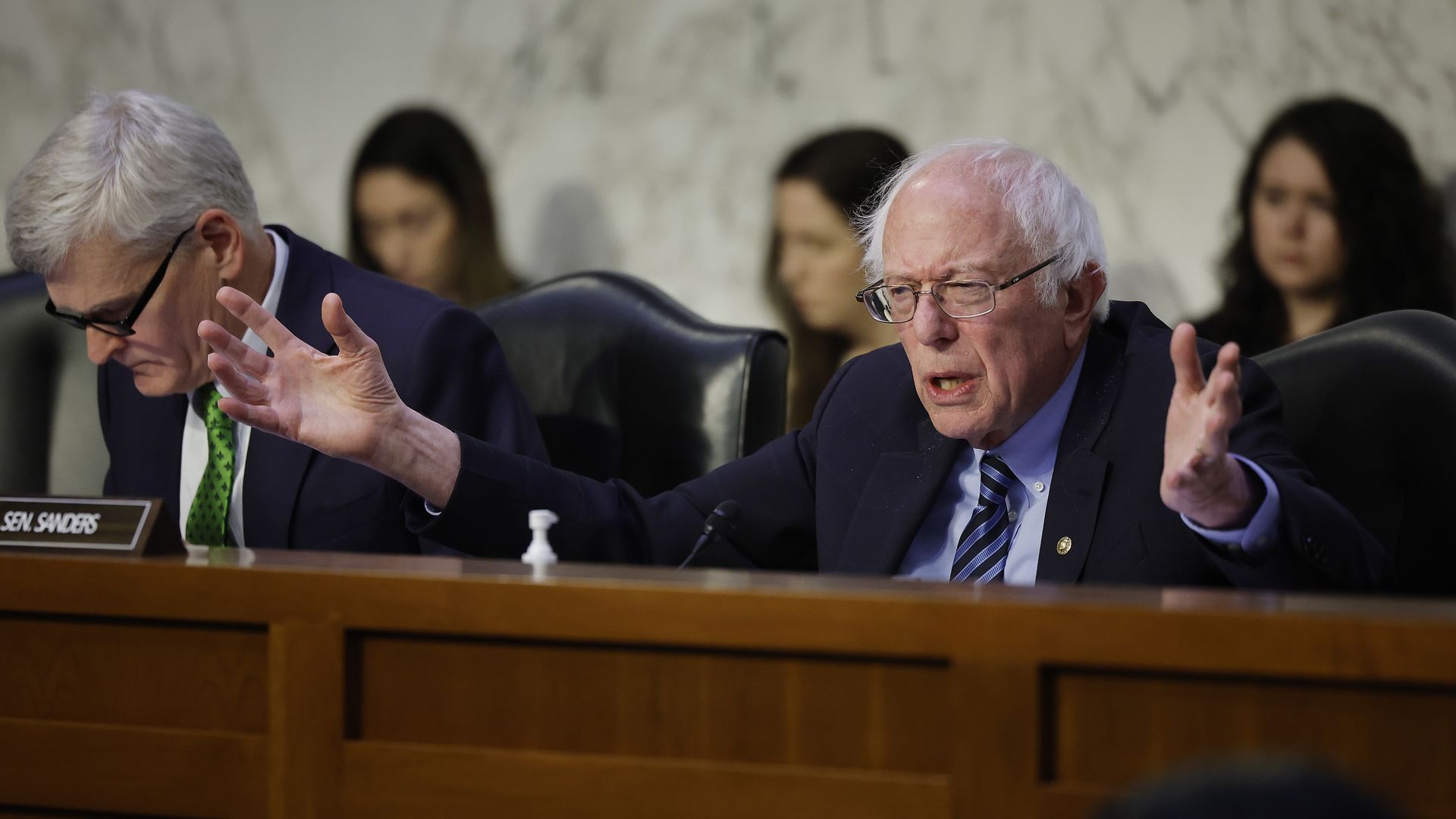 The Senate HELP Committee announced Friday that executives from drugmakers and PBMs will testify on May 10 about the cost of insulin.
Why it matters: The move shows Chairman Bernie Sanders is continuing to use his bully pulpit to try to lower drug prices.
Notably, PBM executives are coming too, signaling a broader focus from Sanders than just his traditional broadsides against pharma.
Dave Ricks from Eli Lilly, Lars Fruergaard Jørgensen from Novo Nordisk and Paul Hudson from Sanofi make up the insulin manufacturer CEOs testifying.
David Joyner from CVS Health, Adam Kautzner from Express Scripts and Heather Cianfrocco from OptumRx are the PBM executives.
What they're saying: Sanders acknowledged that insulin makers recently announced price reductions, but said he wants to followup to make sure patients feel the lower prices (which could be where PBMs come in).
"We must make certain, however, that those price reductions go into effect in a way that results in every American getting the insulin they need at an affordable price," Sanders said in a statement.
"But that's not all. We have got to substantially lower the price of all prescription drugs."
What's next: HELP is also supposed to hold a markup soon on PBM legislation — but it's not clear when exactly that will be after the markup was pushed back.
Go deeper