Ways and Means chair hits Becerra on Medicare Advantage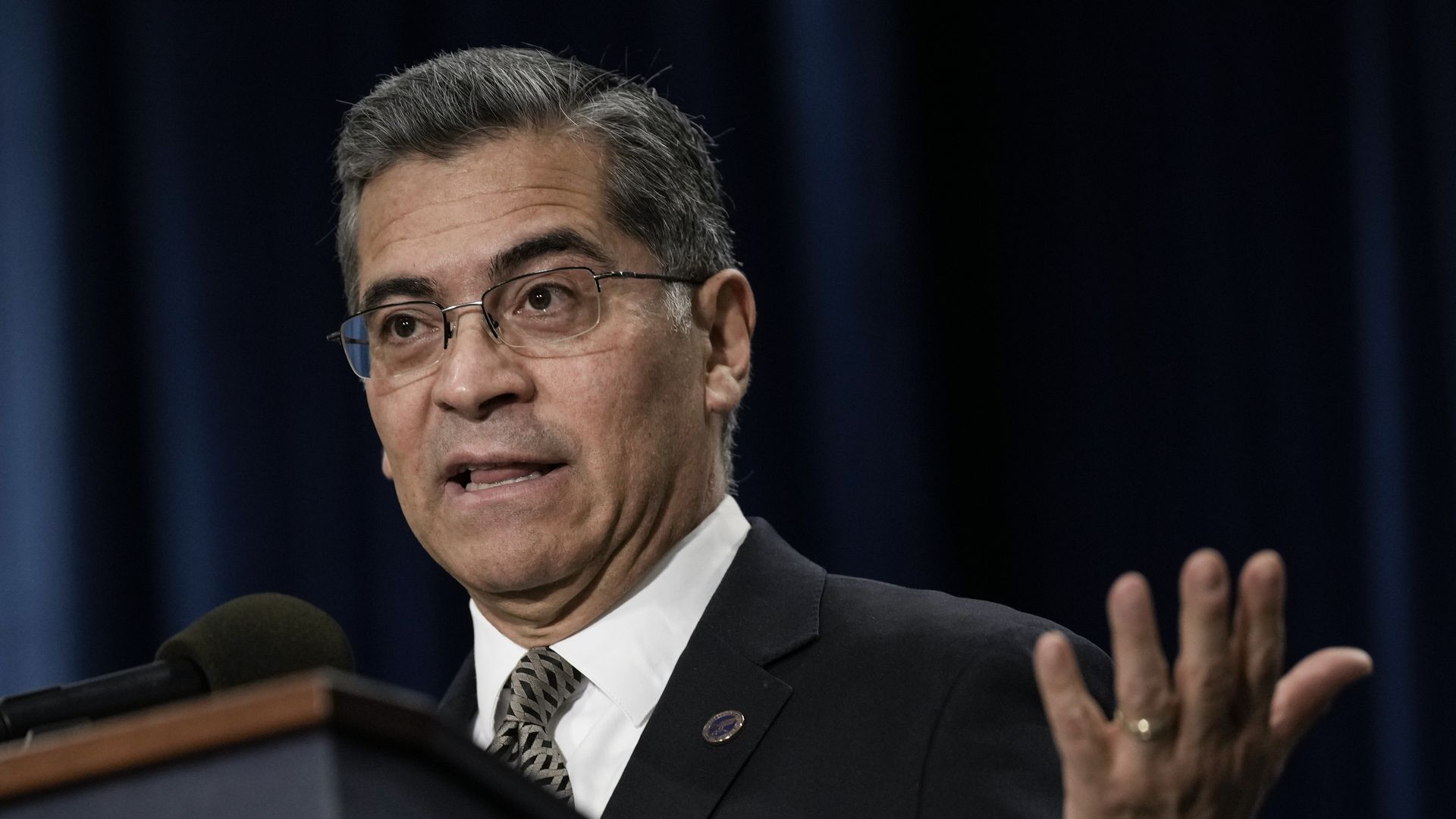 Ways and Means Chairman Jason Smith pressed HHS Secretary Xavier Becerra Tuesday on why the Biden administration has proposed changing the Medicare Advantage payment rate.
Why it matters: Smith made it clear during Becerra's budget testimony before the committee that he's worried the proposal will lead to higher premiums or benefit cuts — and that he's not about to let it go.
What he's saying: "We have heard from many concerned groups that this proposal may lead Medicare Advantage insurers to increase premiums or decrease certain benefits, potentially impacting seniors and their access to care," said Smith.
"It's just a huge concern for 31 million Americans and we're very concerned ... This will not be the last we discuss this topic."
The other side: Becerra insisted that if any MA payment rate changes resulted in plans' raising premiums or changing their benefits, that would be a choice by the plans, not a consequence of the administration's rule.
"Our proposal increases the amount of money that those insurance companies will get from last year. How anyone can claim that there is going to be a cut, I don't understand," Becerra said.
"There is nothing that we are doing that would require any insurance company to cut any benefits to any American on Medicare," he added.
One other hearing highlight: Multiple Republican committee members questioned the Biden administration's implementation of the No Surprises Act, and put Becerra on the hot seat for why so many bills are being stuck in arbitration.
"You decided to implement the law that unfairly tips the scale in favor of insurers, by placing undue weight on the qualified payment amount, which was just one component of arbitration and did not have weight over any others," said Rep. Brad Wenstrup, a doctor.
Becerra responded: "Where we have gotten guidance from the courts we have followed it. We will try to do the best we can." He added that when the law was passed, the original estimates were that 10,000 to 20,000 disputes would be filed per year, but instead 164,000 claims were filed in the first eight months.
Go deeper