Becerra's first round on the Hill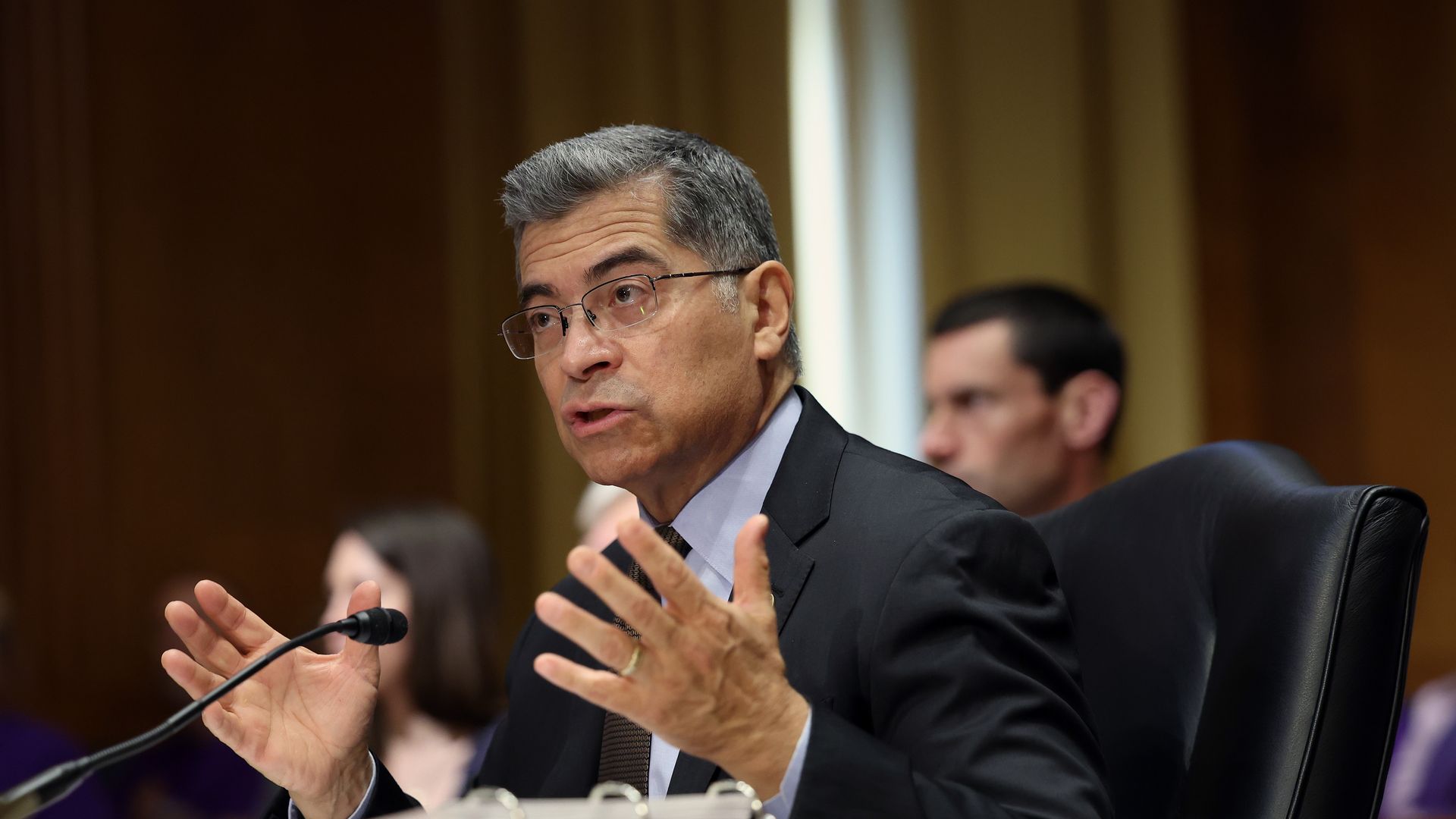 Secretary of Health and Human Services Xavier Becerra fielded questions on President Biden's budget proposal before the Senate Finance Committee Wednesday, but the hearing also made news on topics from PBMs to surprise billing.
Here's what stood out to us.
1. More scrutiny on PBMs: Chairman Ron Wyden announced the Finance Committee will hold a hearing on PBMs next Thursday, following a round of questions to Becerra on the subject. And Becerra made it clear that PBMs are on the Biden administration's agenda, too.
"The administration is working on PBMs because we know that more and more, there is a growing concern that the middlemen in the process of getting drugs from manufacturer to patient are skimming off a good deal of the money that's being generated," Becerra told Sen. James Lankford.
He did not provide specifics, but later said "transparency is so critical to know how these middlemen are operating."
Lankford noted there is bipartisan support for "basic elements of transparency."
Our thought bubble: While the Biden administration has mostly focused on drug manufacturers, whose prices are targeted in the IRA, Becerra's comments suggest the administration could be receptive to legislation on PBMs.
The Senate Commerce Committee approved bipartisan legislation earlier Thursday to encourage PBM transparency, as we reported this morning.
2. Surprise billing: Sen. Michael Bennet pressed Becerra on what the senator called a "big mess" in implementation of the surprise billing law.
Becerra acknowledged that there are challenges and asked Congress for help. He said the arbitration process set up by the law to adjudicate payment amounts between insurers and providers is "swamped" with claims.
"We're receiving more than ten times the number of claims that anyone ever expected," Becerra said, saying many of them are "frivolous."
3. Alzheimer's: Wyden made some intriguing comments by saying he will be calling CMS Administrator Chiquita Brooks-LaSure to discuss "speeding up access" to Alzheimer's treatments.
CMS has faced scrutiny for its decision not to fully cover controversial new Alzheimer's treatments. Wyden did not get into the details of his thoughts on those coverage decisions, but his interest is notable.
Go deeper