What Bernie's reading in Biden's budget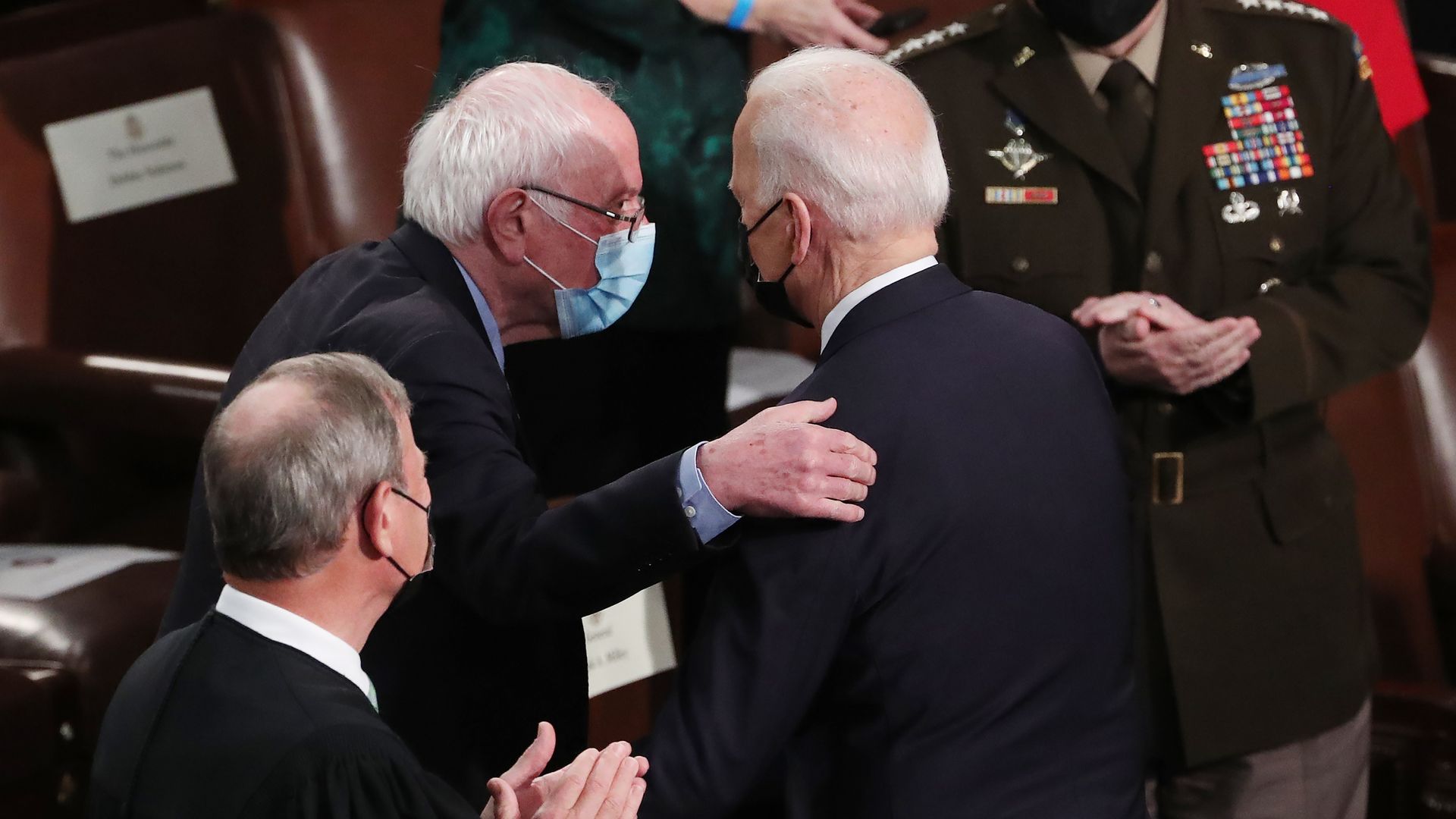 There's a lot in President Biden's budget, but if you're a certain progressive independent from Vermont, here's what you're probably focusing on.
Community health centers. The budget says it places the program "on a path to double its size and expand its reach." Community health centers have long been a priority for Sen. Bernie Sanders.
Health care workforce. The budget expands the National Health Service Corps, which provides scholarships and loan repayment for health professionals, aimed at filling underserved areas.
Sanders has made addressing workforce shortages a priority, particularly around nurses, and Sen. Cassidy has expressed interest too.
Medicare expansion. "The Administration also looks forward to working with the Congress on ways to strengthen Medicare and Medicaid through measures such as improving access to dental, hearing, and vision coverage," the budget states.
That's not exactly a full-throated call for Congress to act, but dental, vision and hearing in Medicare are some of Sanders' top priorities. They didn't make IRA in part because moderates like Sen. Joe Manchin raised concerns.
Drug pricing. The budget proposes expanding the IRA's drug price provisions by negotiating more drugs and moving up the timeline. That's still likely not far enough for Bernie, though, given that he has called for more drastic moves like basing drug prices on what other countries pay.
Bonus Bernie content: He introduced a bill today to cap insulin prices at $20 per vial.
This bill goes much further than proposals like the Democrats' $35 out-of-pocket cap because Sanders' bill caps the list price, not just the share that patients pay. It has no chance of passing a GOP House, but it's a marker to push insulin action forward.
Go deeper