The disability rights fight intersecting the drug pricing debate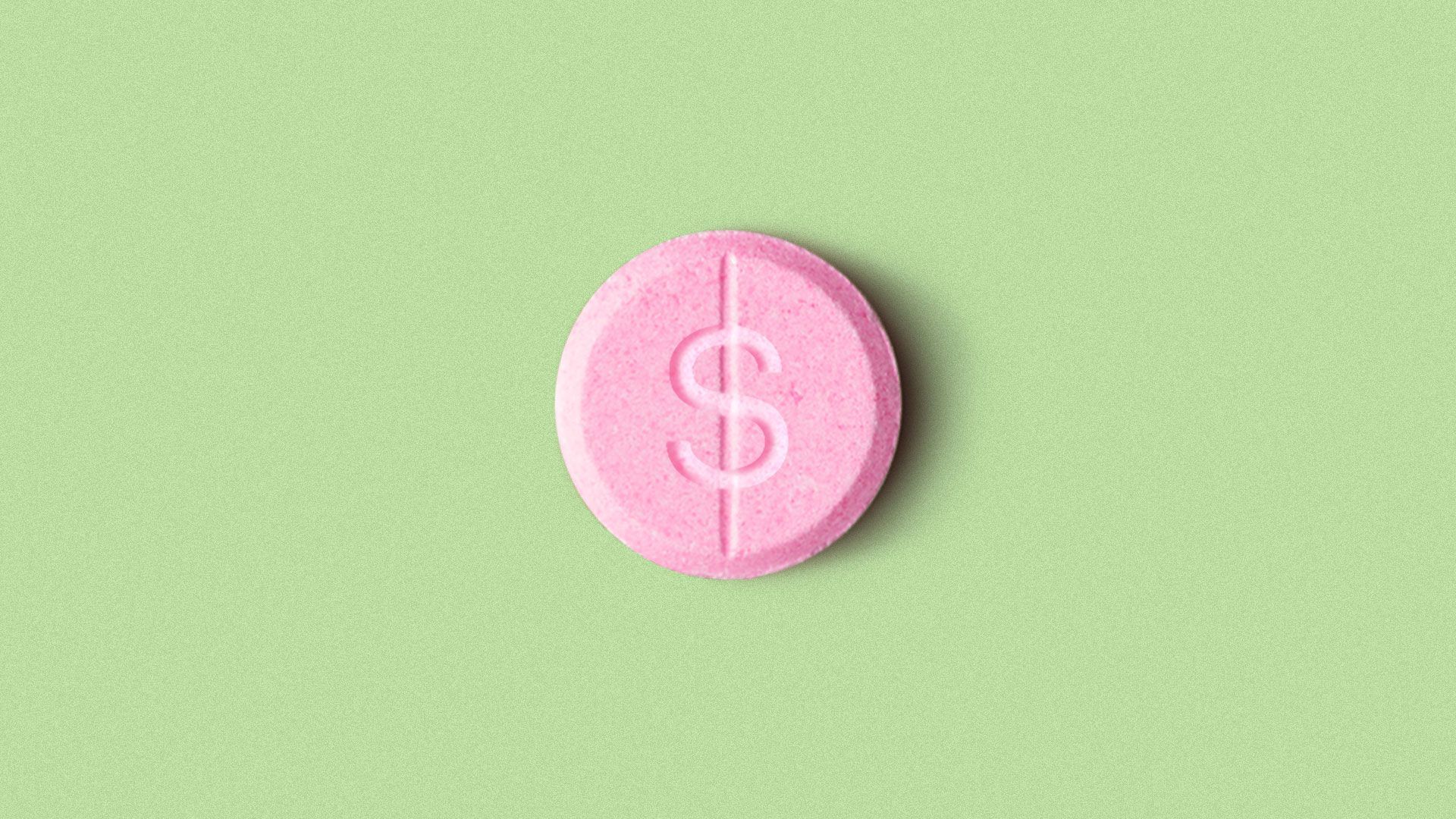 A new bill to ban QALYs and similar measures from federal programs has bipartisan interest and support from disability activists — but some say it would do more harm than good.
Why it matters: Prohibiting QALYs in federal programs is an Energy and Commerce priority, Chair Cathy McMorris Rodgers told Axios in an emailed statement. She's the bill's lead sponsor, and it's personal for her: Her son has Down syndrome.
How it works: QALYs — quality-adjusted life years — measure how many years a drug adds to a person's life, weighted by how well a patient feels during those extra years.
The metric is one way to decide if a drug is worth its price.
The use of QALYs in the U.S. is inconsistent. Medicare cannot use QALYs to evaluate therapeutics, though it can for preventive care. ACIP uses them for vaccines.
The Inflation Reduction Act also stops Medicare from using comparative measures that treat certain lives differently in drug price negotiations.
Oklahoma prohibited its state agencies from using QALYs in 2020.
The Institute for Clinical and Economic Review, which creates cost and value assessments of drugs for public and private payers, has called QALYs the "gold standard" for measuring a drug's value.
But ICER also says QALYs should be "embedded in a process guided by patient input," and it also uses other metrics to evaluate drugs.
The intrigue: Disability advocates say QALYs are discriminatory and poorly constructed. They inherently devalue people with disabilities, said Nicole Jorwic, chief of advocacy and campaigns for Caring Across Generations.
"Putting into federal law something that ... recognizes the value of disabled lives is incredibly important," Jorwic said.
Yes, but: Families USA's Frederick Isasi said drug company lawyers could use the bill's broad language to argue that any attempt to understand whether a drug is worth its price is illegal.
Families USA hopes to see the bill refined and does not support using QALYs as a threshold for whether an intervention should be provided or paid for, Isasi told Axios. McMorris Rodgers said she's open to addressing concerns with the bill.
The other side: QALYs are an important tool in cost-benefit analysis, said Leah Rand, a bioethicist and research scientist at Brigham and Women's Hospital.
They provide a comparable health outcome measure that's a composite of quality and quantity of life, and can help keep drug prices accessible, Rand said. She said she isn't aware of any instances in which QALYs are the sole criterion for determining value.
QALYs can prove a drug's value through improved quality of life, even if it doesn't add life years, said Anna Kaltenboeck, head of ATI Advisory's drug reimbursement practice.
Between the lines: Advocates generally still believe drugs should be paid for based on their value — just not by using QALYs. The National Council on Disability, an independent federal agency, released a report in November on QALY alternatives.
"There should be measures that are based on what the drug does and what the people who take that drug actually want," said Rachel Patterson, senior director of government relations and advocacy for the Epilepsy Foundation.
And researchers agree that QALYs aren't perfect: "I would agree that there are some concerns about the QALY," Rand said. "There are also serious efforts to improve them. But that's very different from banning the measure."
Go deeper