March 23, 2023
Good morning, fintech friends. It's Thursday; we're almost through the week.
1 big thing: HMBradley's unreported funding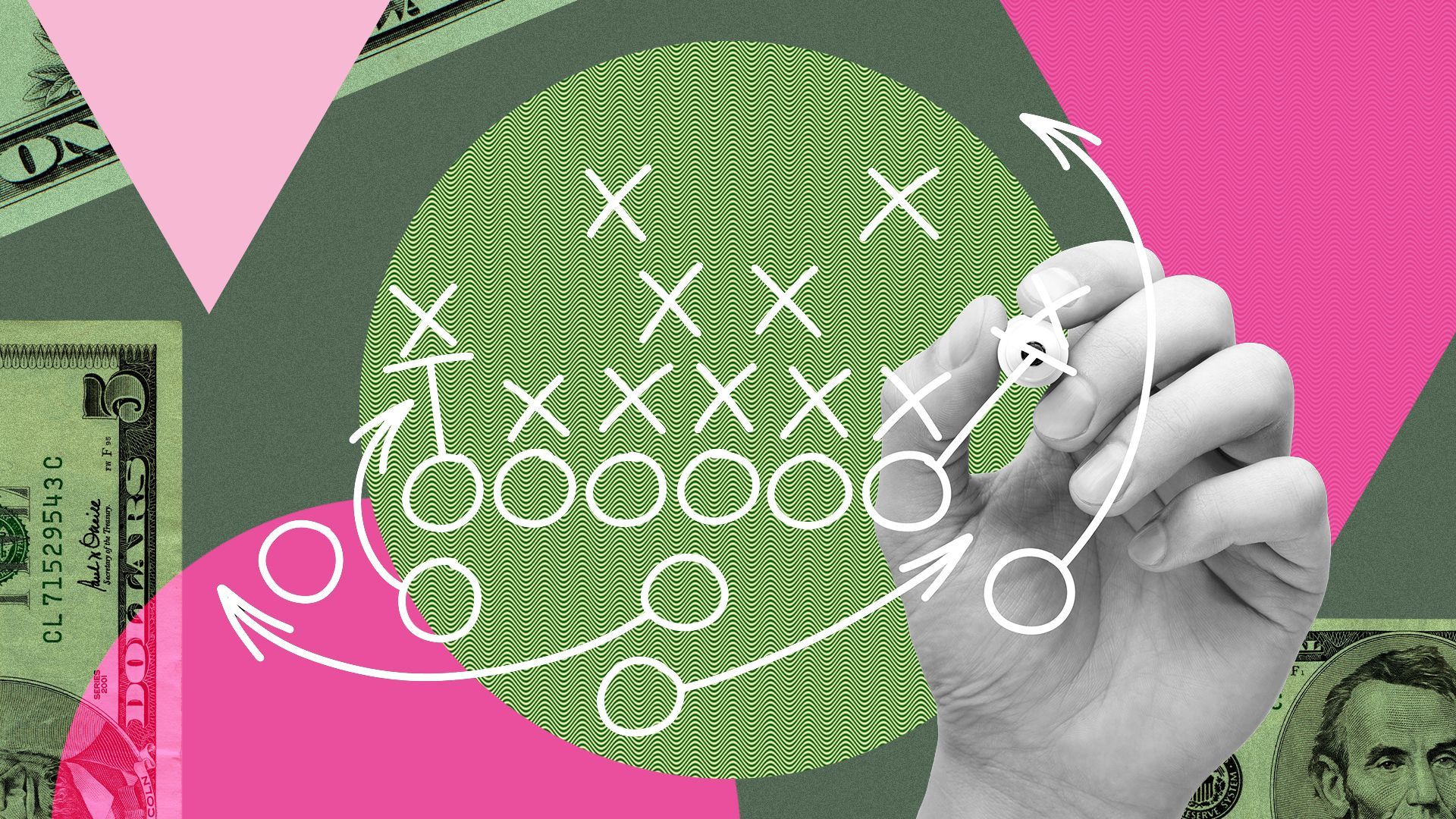 HMBradley, a neobank focusing on the mass affluent, suffered a brutal setback that shrank its deposit base from $565 million at its peak in 2021 to $200 million in December 2022. But the company raised a previously unreported $38 million Series B funding round in 2021, CEO Zach Bruhnke tells Lucinda.
Discover Financial and Commerce Ventures led that round, which valued the company at $180 million.
Why it matters: HMBradley is using that financing to help fuel a comeback after being sidelined the last 16 months.
Background: Founded in 2018, HMBradley grew rapidly to house about $565 million in deposits across over 24,000 customers in 2021, says Bruhnke.
That rapid expansion alarmed bank partner Hatch Bank, which hit the brakes in mid-2021 over concerns the speedy growth would draw regulatory scrutiny.
HMBradley was forced to enter invite-only mode, "fire customers," and later lay off employees.
Driving the news: HMBradley found a new sponsor bank — NYCB — last year and officially stepped out of that invitation-only era this month. Since hitting rock bottom in December, its deposit and customer base figures have "almost doubled" as of this week, says Bruhnke.
Revenue, which was just under $4 million in 2022, is growing again and could reach $20 million by year-end.
"When we left our old partner and moved over to NYCB, we simply started from scratch," says Bruhnke.
One strategy for attracting customers: HMBradley offers high savings rates — from 2% to 4.2% — with customers who use multiple products earning back more.
"We're likely to raise again within the next few months and have strong insider support," says Bruhnke.
View archive