November 18, 2022
It's Friday, Fintech friends.
⌨️ Editor Michael Flaherty here, bringing you another digest from a week dominated by the insane FTX story, which keeps getting insaner.
📝 This week's compilation focuses on the fintech story of 2022 and the deals and other areas FTX's bankruptcy is affecting. Also giving a shout-out to our new Communicators newsletter for PR pros. See below for more. Buckle up.
1. FTX fallout seen through a deals lens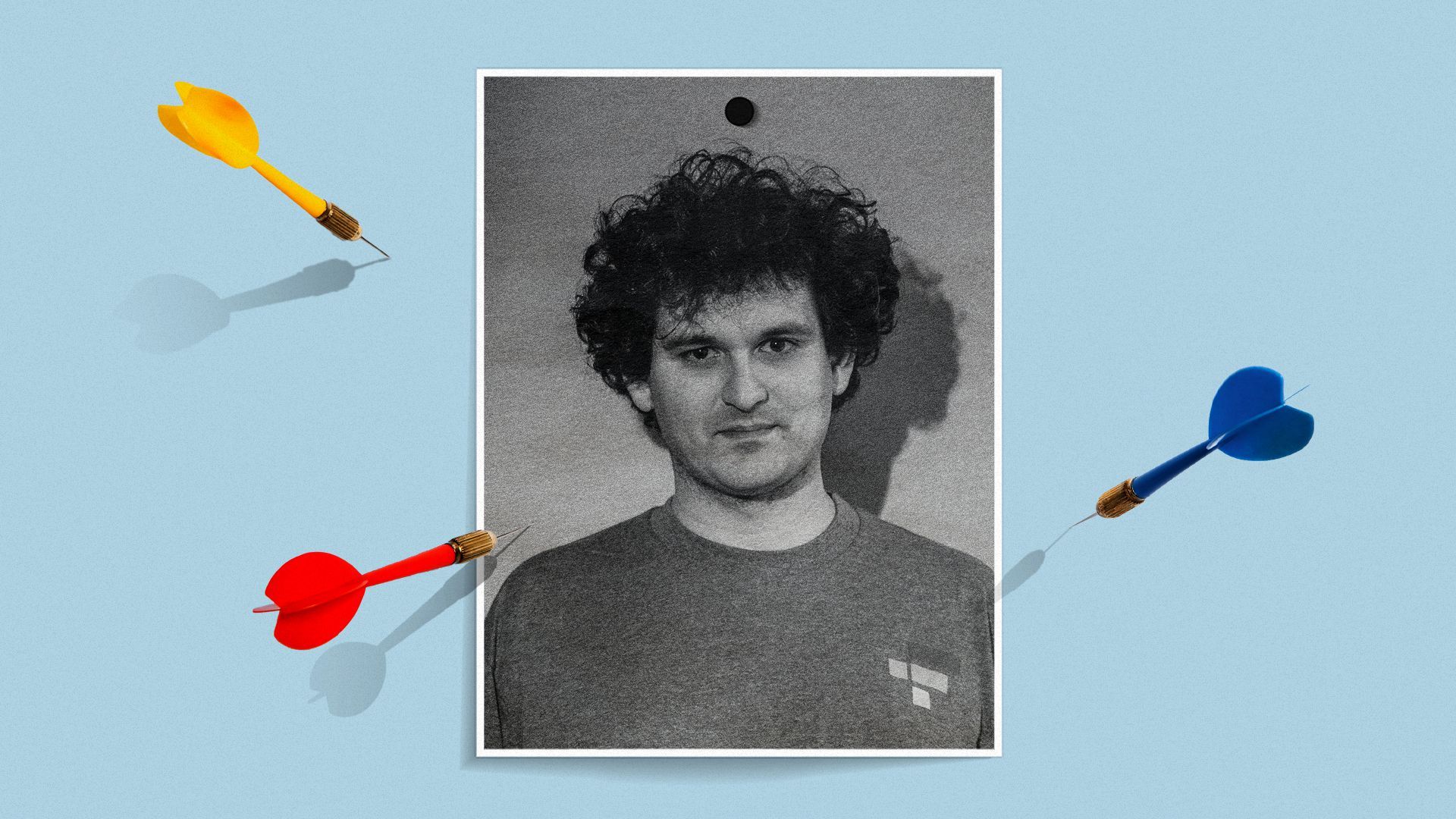 Nov. 14 — IEX, Voyager, SkyBridge. Genesis. The list of FTX collateral damage runs long and seems to be growing.
Why it matters: The story behind FTX's extraordinary and rapid collapse is one that this newsletter and other Axios journalists continue to cover closely, and one in which more surprises are sure to be revealed. Beyond the company's woes, there are lots of deals impacted by the fallout.
Here's a partial rundown of that impact, from us and others.
FTX damage extends to IEX (Axios)
Voyager Digital reopens bankruptcy bidding (Axios)
Genesis crypto lending unit halts services (Axios)
Miami's FTX arena debacle (Axios)
Binance's role in FTX collapse under congressional scrutiny (The Block)
Crypto.com seeks to assure users everything is all right (CNBC)
BlockFi taps advisers to explore options (The Information)
Read the rest of Monday's Fintech Deals newsletter
Plus: Monday's Pro Rata, on a now-resonant conversation Dan had with Sam Bankman-Fried.
View archive