Exclusive: Home insurtech Kin reaches $1 billion valuation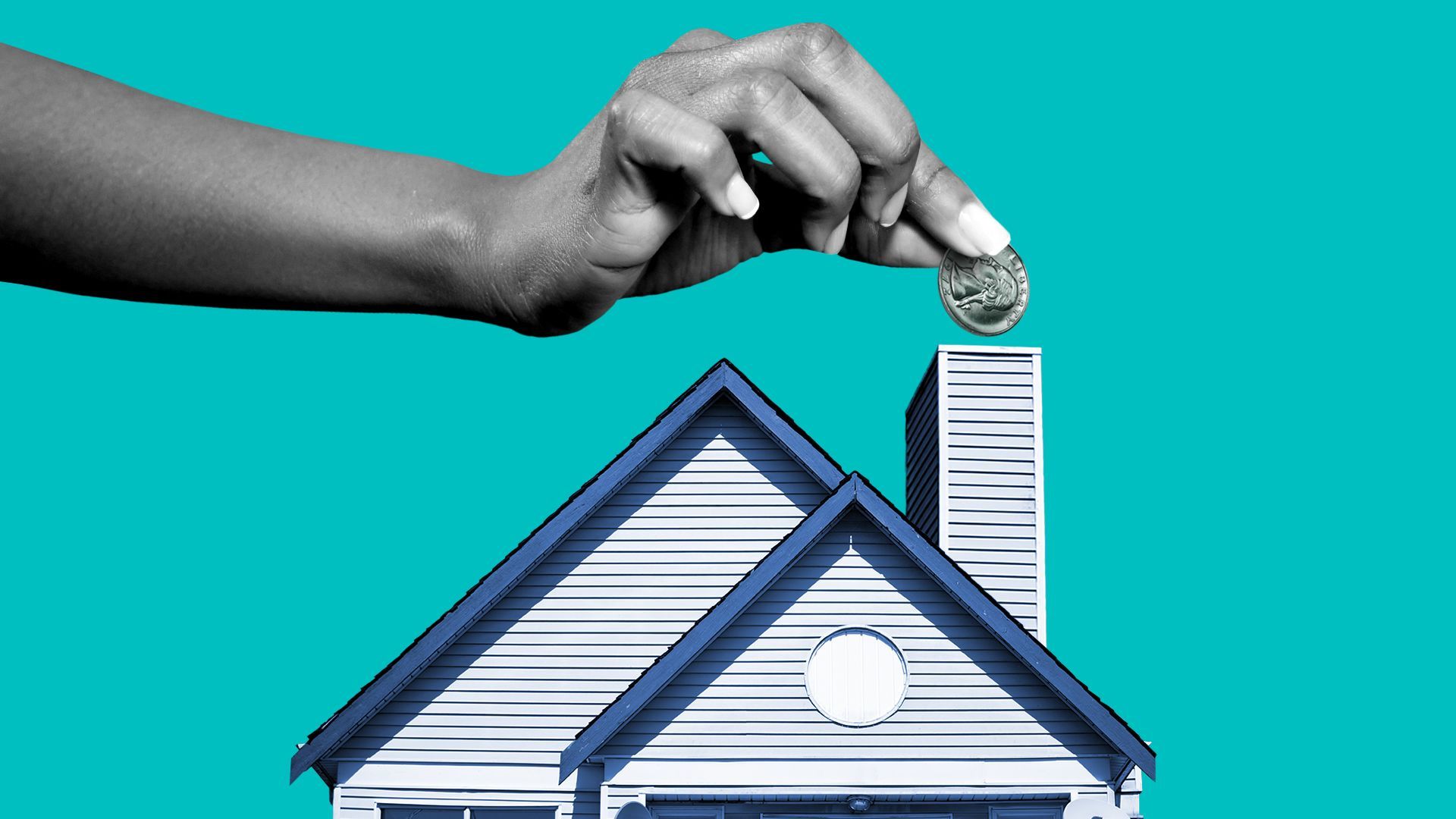 Nearly two years after walking away from a SPAC deal, Kin Insurance has raised $33 million in Series D extension funding, bringing its valuation just above $1 billion, the company tells Axios exclusively.
Why it matters: Kin's public market peers — many of which SPACed — have struggled to maintain investor confidence.
Context: Lemonade is trading at a $908 million market cap, less than half of its last private round. Hippo, meanwhile, trades at a $230 million market cap, having once been valued at $1.5 billion.
Details: The upround for the home insurance company comes from existing investors. QED led with participation from Allegis Capital, Alpha Edison, Geodesic Capital and Hudson Structured Capital Management.
Kin has been gradually upsizing its Series D war chest since leaving behind its SPAC deal, with the company's prior close valuing the business at around $900 million.
Of note: Following this $33 million infusion, Kin's per-share price remains the same as the prior close, with a rising number of shares outstanding.
By the numbers: SPAC-era projections are generally considered the peak of wishful thinking. But Kin has largely matched, or hewn close to, the multiyear projections it published in mid-2021.
At a time when public and private investors are prioritizing profitability, the company turned its operating income green this year, closing out the first half of 2023 with $13 million (up 288% from the same period a year prior) while gross profit hit $57.1 million (up 58%) on a GAAP basis.
It expects to maintain EBITDA profitability for the full year, though it has not yet hit that figure on a bottom-line basis.
What they're saying: CEO Sean Harper attributes the company's increased valuation and growth to the company's business model and strategy of gradual expansion.
Founded in 2016, Kin is live in just seven states. (Hippo's home insurance offering is live in 39, with Lemonade live in 22, plus the District of Columbia.)
"Every state is regulated differently," Harper says. "Every state has a different type of housing stock, and every state has different data sources with different weather hazards."
He also ascribes its ability to underwrite in challenging regions like Louisiana and Florida due to granular data on a home's construction and neighborhood.
This automation-focus lets Kin cut out costly independent agents and brokers.
Zoom in: The company has not been immune to recent market conditions; it laid off 2% of its full-time employees last fall.
What we're watching: Kin plans eventually to go public, though in a significantly different shape from what it looks like now. It wants to be bigger, more diversified and more profitable.
The company plans to add additional kinds of insurance and expand into five more states next year.
"Now we're more focused on what in a normal market leads to a successful public company," he says, noting bankers are advising that companies have at least $200 million revenue in today's market. "If I had to guess, I'd say maybe in 2026. Though if the market got really hot, we could potentially go earlier."
The bottom line: Staying off the public market proved to be the right decision for Kin.
Go deeper