Quona Capital bullish on Nigeria fintech, bearish on Pakistan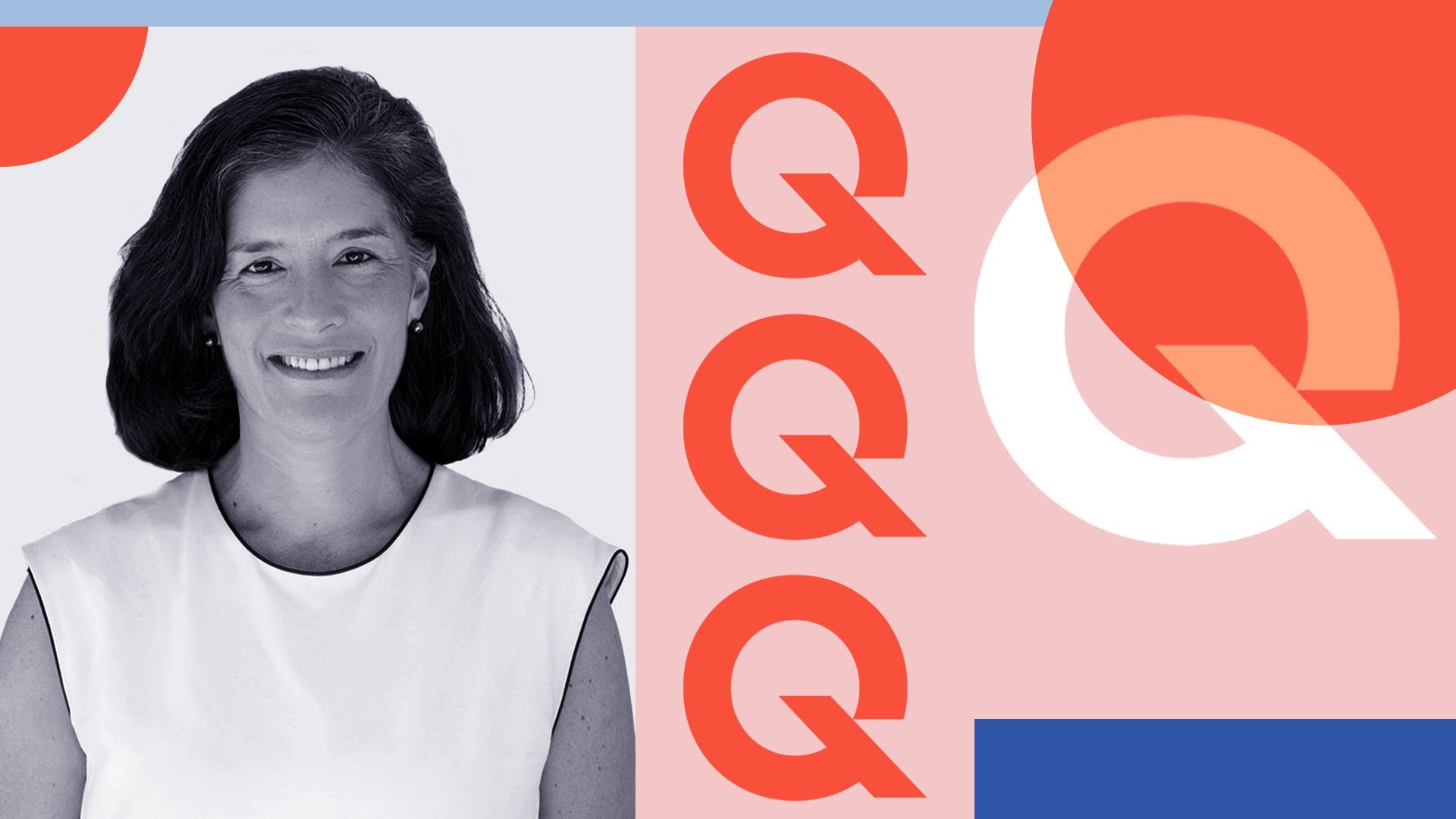 While investor interest in fintech overall has dropped sharply in the last year, some emerging markets like the Middle East and North Africa region, remain a bright spot.
Zoom in: Axios spoke to Monica Brand Engel of Quona Capital on what she's seeing there. The firm invests in companies in Latin America, India, Southeast Asia, Africa, and the Middle East.
Why she matters: Brand Engel is co-founder and managing partner at Quona, which recently raised $332 million for its third fund.
Of note: This also comes as more M&A activity has been focused on companies outside of North America. About 49% of fintech M&A transactions in the first half of 2023 were of companies outside of North America, data from FT Partners show. That's up from 37% in 2020.
What is the dealmaking pace like now in the markets you cover?
The initial market reaction to emerging markets was much more swift and dramatic. For example, we saw almost a frenzy of investors from the U.K., Europe, coming into in Nigeria, Pakistan or Africa and the Middle East during the past few years. You might call it irrational exuberance. That stopped just cold turkey.
Other markets like Brazil and India, the pullback was less pronounced because they are more established markets.
What you see now is more nuanced, where folks are actually really valuing the KPIs looking at real versus nominal performance. Money is returning, and new deals are getting done.
As these markets deal with their own geopolitical factors, are there some markets that are more interesting to you than others as a result of these macro shifts?
We're bullish on Nigeria: The country just went through an economic adjustment where, for the first time, they're getting rid of the discrepancy between the black market currency rate and the official rate. In the short term, it's a lot of disruption. But it's a very smart long-term move and signals the country's monetary policies are become more thoughtful. We're also super bullish on Brazil and Mexico. If you look at the Mexican Peso, it's actually been stronger than the U.S. dollar (signaling strength in the underlying economy).
We are still bearish on Pakistan right now. It's very difficult environment to invest in, with political instability and personal security issues. (Of note: Pakistan's largest startup Airlift shutdown last year).
A lot of money is pouring out of the Middle East right now, which is also causing controversy for those who accept it. How are you looking at the issue currently, and are you investing in the Middle East?
Both the UAE and Saudi Arabia are some of the most interesting markets right now from an investing point of view — they've both created thoughtful regulatory environments with initiatives in open banking and instant settlement. The regulators are open to experimentation.
I also think the human rights aspect is something we cannot ignore.
So we pick our partners carefully — you can't paint these markets with a broad brush and hold an entire economy, an entire people, and companies hostage. We're clear internally with our companies that we're an impact investor and we're promoting ethical behavior and transparency in pricing.
Visa also recently invested in Tarabut (an open banking platform). Visa is a name with a big brand reputation — it gives license for other banks to say "okay now there are good actors here too." It also signals to other fintechs that their not limited to the acquirers and partners in their own markets, that they can be global. That means they then have higher standards to operate by — which makes leapfrogging happen.
Let's talk a bit about M&A — more and more fintech targets are outside of the U.S. What are you seeing?
You're going to see a lot of South to South — Latin American companies are going into Africa. You've already seen that between Asia and Africa. Asia and the Middle East. That'll be an interesting to watch and a good wake up call to folks in Europe. DLocal for example has gone direct.
Go deeper