Exclusive: Fraud detection startup Unit21 raises $45M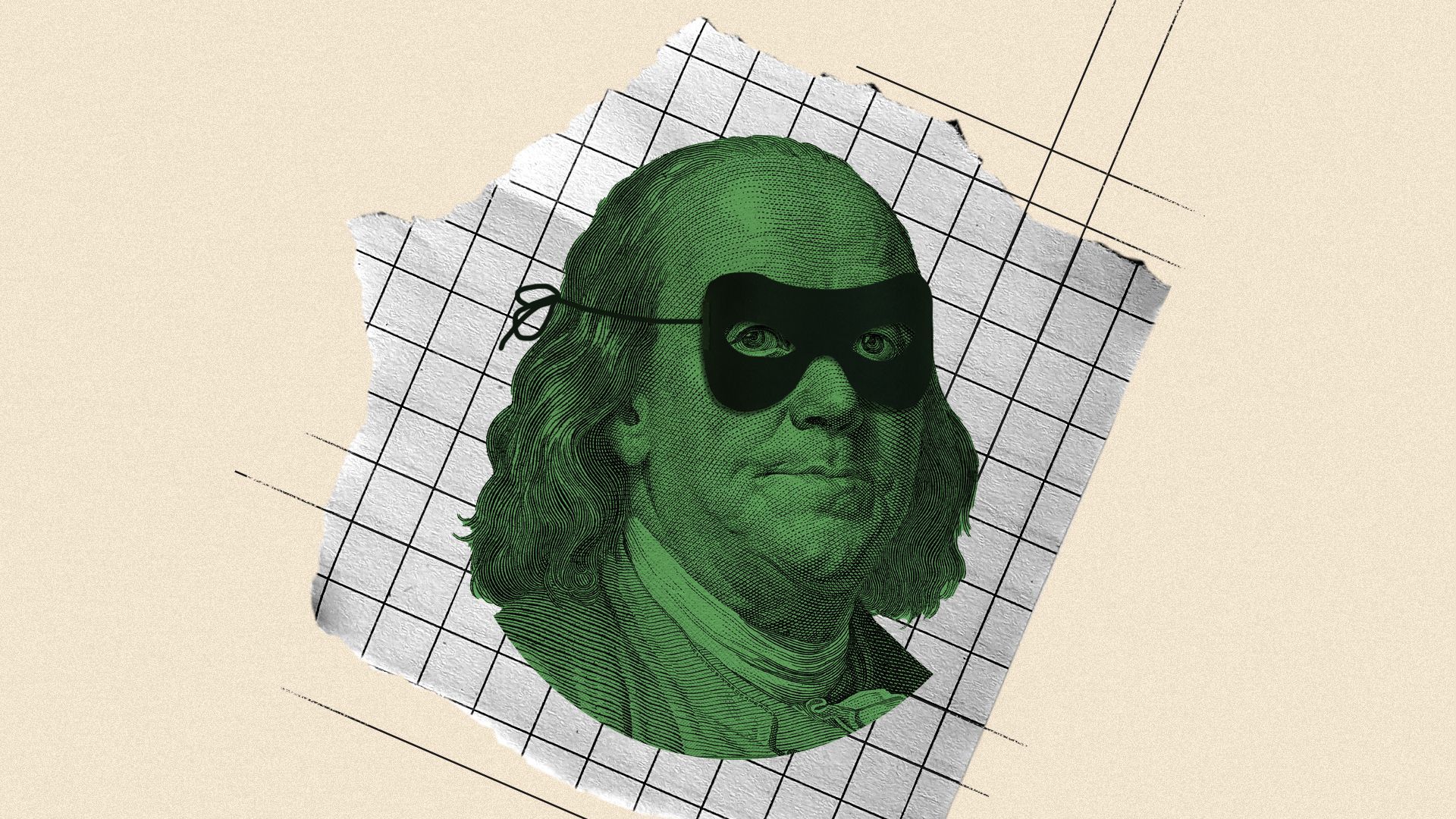 Fraud detection startup Unit21 raised $45 million in a Series C led by Tiger Global and South Park Commons last year to bolster its fraud data consortium, the company tells Axios exclusively.
Why it matters: Several major U.S. banks have tamped down on fraud by sharing data via Early Warning Services — a collaborative network that gives the incumbents an edge over many fintechs. Now a number of startups are starting networks of their own.
How it works: Unit21 CEO Trisha Kothari says its consortium — a decentralized autonomous organization launched in October last year — now has insight into roughly 10% of adult consumer transactions in the U.S.
Members include Drivewealth, Uphold and Gusto.
Formatting the organization as a DAO gives members the ability to vote on major decisions. Currently, voting power depends on how much data an organization contributes.
"We wanted to have certain voting rights for participants so they could make key decisions about the mechanism of the consortium," said Kothari. "For example, if we want to be able to revoke access of a particular participant... that puts a lot of bad data in and thinks of it as a competitive advantage."
Between the lines: Unit21 is not charging anything for consortium membership. The benefit is theoretically two-fold: Having network should lowers fraud instances. It's also potentially a way of attracting customers to Unit21.
"It becomes a way that people start using the data, and therefore, it becomes easier to use the rest of Unit21," says Kothari.
State of play: Plaid launched a fraud network dubbed Beacon just a week ago with 10 founding members including Tally, Credit Genie, and Veridian Credit Union.
Fraud prevention company Sardine, too, announced its consortium this week aiming to cut down on fraud with members including Chesapeake Bank, Visa, Airbase, Blockchain.com, Alloy Labs Alliance, iLex, and Novo.
Of note: The raise came roughly a year after Unit21's $34 million Series B round, which valued the business at $300 million.
The company declined to disclose its recent valuation.
Editor's note: This story has been updated to correct the name of the shared bank fraud detection network provider. It is Early Warning Services, not Early Warning Systems.
Go deeper