Exclusive: Climate insurtech Raincoat raises $6.5M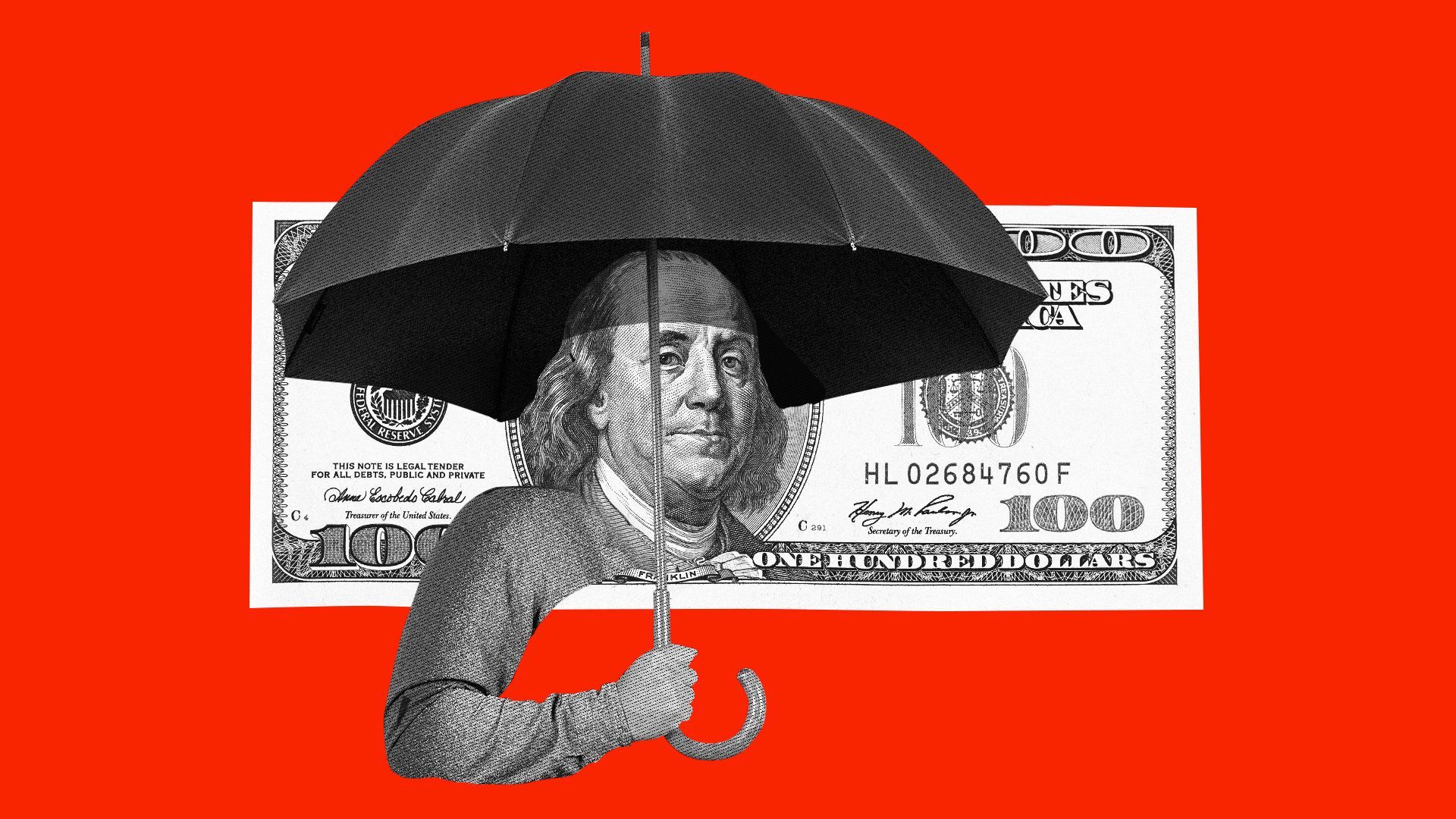 Raincoat, a Puerto-Rico based startup aiming to broaden insurance coverage in areas hit by climate-related disasters, raised $6.5 million in a seed extension round led by Two Sigma Ventures and Mundi Ventures.
Why it matters: A surge in weather-related disasters has made it increasingly difficult for traditional insurers to price their policies — turning some areas into insurance deserts.
How it works: Raincoat works with insurers, governments, and reinsurers to offer parametric insurance — a kind of insurance that has gained popularity amid a rising number of weather disasters.
Parametric insurance policies that payout a set amount when a specific event occurs. In contrast, traditional insurance pays out based on the cost of the damage.
This model therefore leads to faster payouts — allowing consumers to fix their homes and property more quickly. Two years after Hurricane Maria, Puerto Ricans were left with $1.6 billion in unpaid insurance.
Be smart: Parametric insurance is still uncommon compared to traditional indemnity insurance, in part because it is difficult for insurers to determine when a disaster has occurred, and to who. That potentially leads to fraudulent payouts, says González.
Raincoat seeks to take care of that, pulling data from, for instance, government agencies and satellites and creating a model of natural disasters for each specific region that an insurer may be looking to enter.
It can also build out the front end of the insurance sign up process, or the backend process, including the system for executing claims.
Of note: The company takes a cut of each policy underwritten.
Context: State Farm in May said it was no longer accepting home insurance applications in California, citing rising construction costs and "rapidly growing catastrophe exposure" to extreme weather events like wildfires.
"In Puerto Rico, for example, there's a lot of people that purchase some of the products that we've developed because they're completely excluded from any traditional insurance whatsoever," says Raincoat CEO Jonathan González.
Yes, but: Parametric insurance is far from mainstream, especially in more developed nations in part due to regulation. Raincoat so far has seen most of its growth in Latin America. But González — currently based in Puerto Rico — is also betting on growth in the U.S. and Europe.
The big picture: Climate fintech remains one bright spot in the industry, with investors pouring 2.4x more into the area in 2022 ($2.9 billion) than they did the year earlier, per CommerzVentures.
Of note: The company closed a $4.5 million seed round in August 2022.
Go deeper