Fintech revenues projected to grow 6x by 2030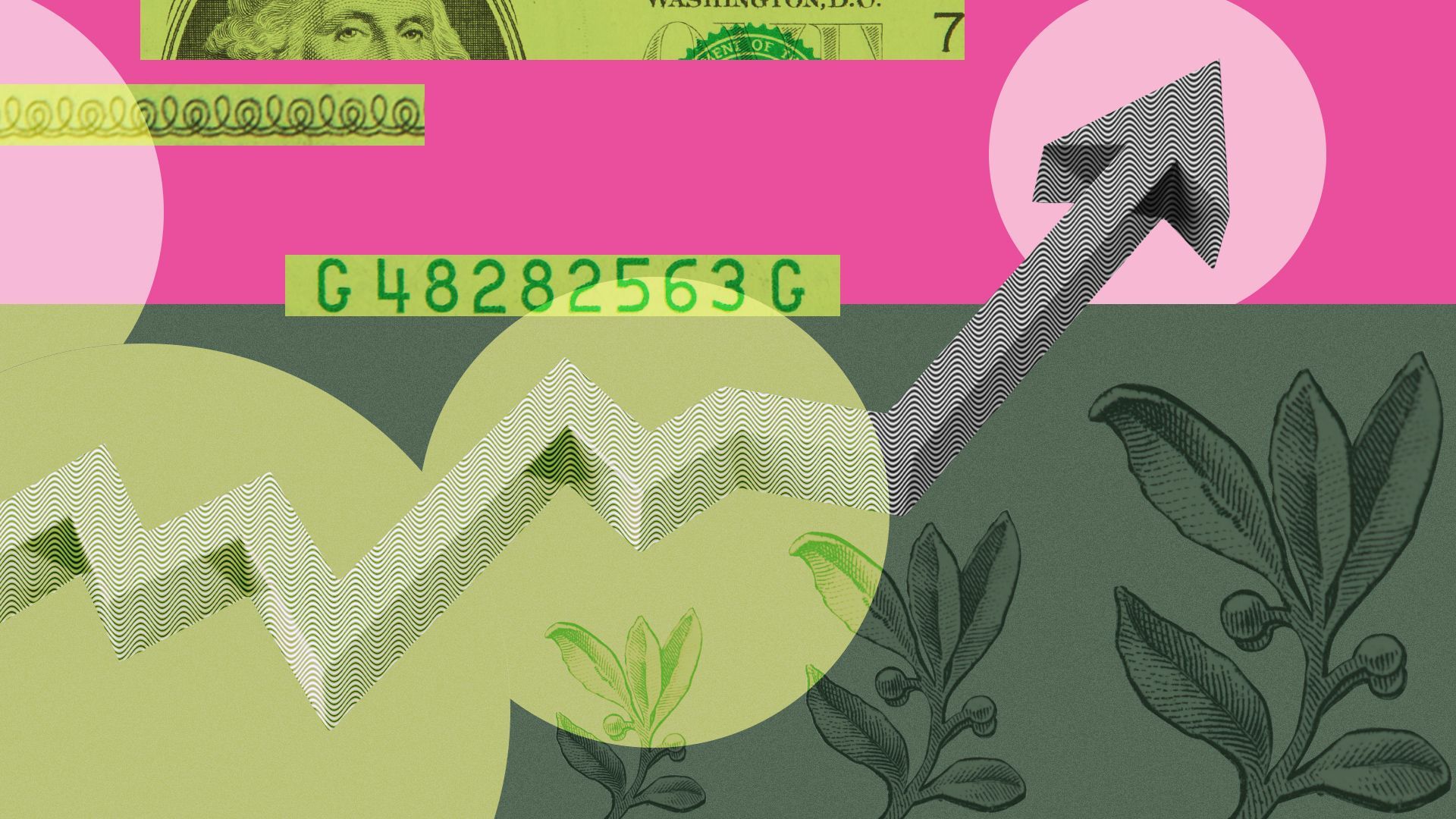 Fintech revenues are projected to reach $1.5 trillion by 2030, according to a new report from Boston Consulting Group and QED Investors.
Why it matters: Despite last year's turbulence, analysts remain bullish on the fintech industry and expect it to pick up a significant share of global financial services revenue by the end of the decade.
By the numbers: The report projects fintech revenues are expected to grow sixfold by the end of the decade, from $245 billion in 2021.
In the same time period, fintech's share of global financial services revenue is expected to jump to 7% from 2%.
Growth is forecast to be strongest in the Asia-Pacific region, which is expected to leapfrog the U.S. and become the world's top fintech market by 2030.
Between the lines: The report acknowledges the turbulence of the last 12 months, noting that new fintech funding has dropped 43% and valuations have fallen more than 60% since April 2022.
That correction is due, in part, to a lack of profitability across the sector — even for highly valued late-stage companies.
"Of the roughly 85 public fintechs BCG analyzed across all regions and segments in 2022, less than half (45%) were profitable," it notes.
Yes, but: The report finds ample room for growth in the industry, noting the large number of unbanked (1.5 billion adults) and underbanked (2.8 billion adults) people globally.
It highlights the Net Promoter Scores (NPS) among fintechs (as high as 90) relative to the average banking industry NPS of 23.
And it points to the relatively low level of digital use in banking (~39%) as a driver of growth.
The big picture: The growth-at-all-costs days are behind us, and the fintech winners of the next half-decade will be those prioritizing profitability and product-market fit.
Fintechs could use the current downturn to gain market share by entering new locales or markets and exploring M&A opportunities while valuations are more reasonable.
Go deeper