Exclusive: Waste management payments startup CurbWaste raises $4M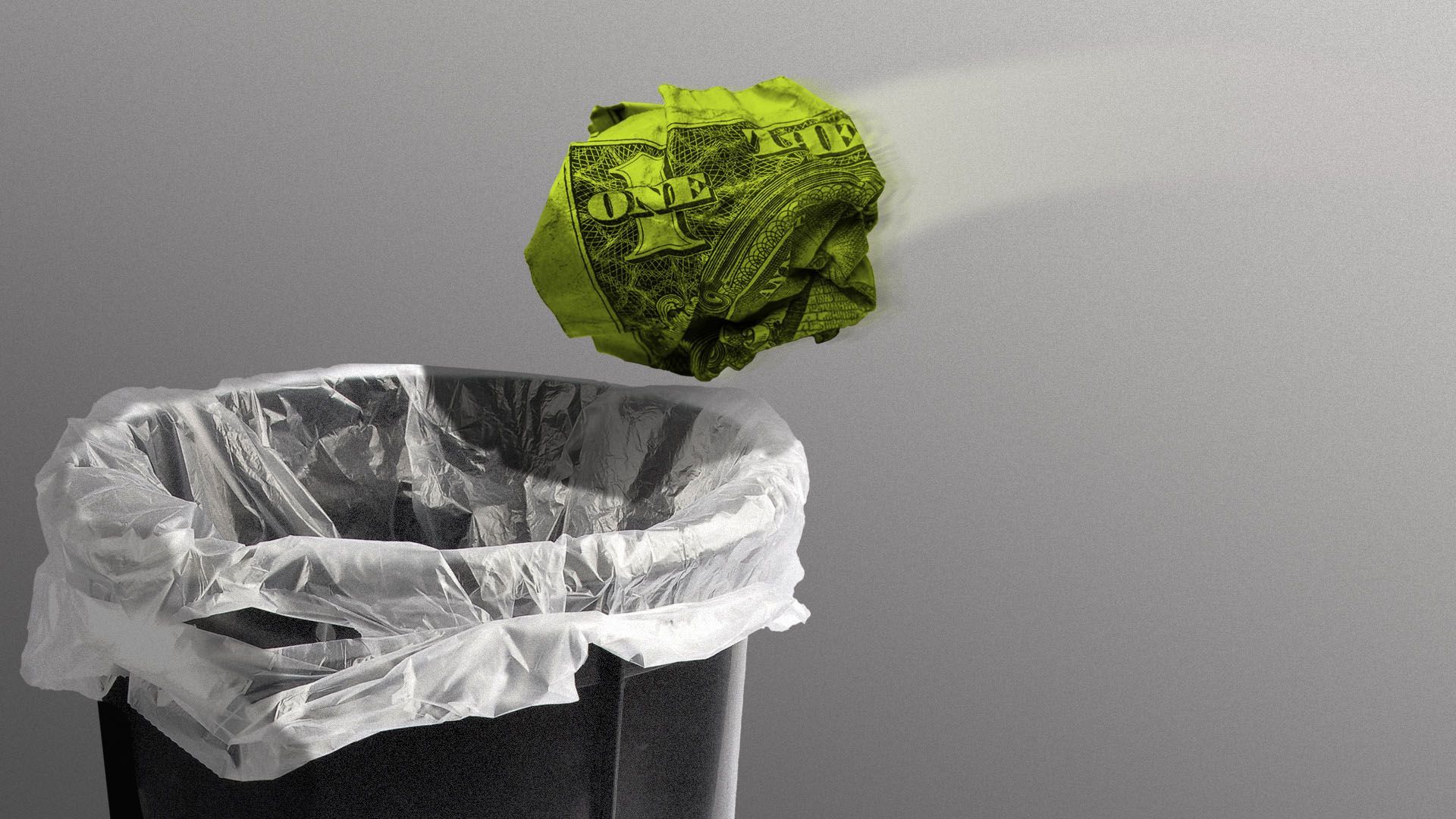 CurbWaste, a SaaS software and payments provider to the waste management industry, has raised a $4 million seed extension from TTV Capital, the company tells Axios exclusively.
Why it matters: SaaS platforms are increasingly becoming fintechs by processing payments and offering category-specific financing solutions.
What it does: New York-based CurbWaste provides an all-in-one SaaS platform for managing waste and recycling operations, including CRM, task management, route logistics, fleet tracking, and data reporting.
Crucially, it also integrates online ordering, invoicing, payments and asset management and plans to expand its fintech suite with revenue-based financing in the near future.
"The waste business is very capital intensive. And one of the big pain points is collecting money," founder Mike Marmo says. "So we wanted to embed fintech solutions."
By adding credit card and ACH options early on, CurbWaste was able to automate billing for the industry and improve cash flow for its customers.
Flashback: Prior to founding CurbWaste, Marmo worked as a disposal center operator and hauling company owner.
He started building the technology behind CurbWaste to help manage his own operations more efficiently before productizing the platform and making it available to other waste management companies.
"Post-Covid, we were fully digital," Marmo says. "We had mobile apps, we had a cloud-based experience... and at that point, I started to feel market pull. My friends and my peers started asking, 'Can we use your software?'"
What's next: With all its data around customer assets, cash flows and growth, CurbWaste's next product push will be around helping to provide financing to customers to help expand their businesses.
"We can say, 'We see you growing at a certain percentage rate month over month or quarter or quarter and here's the amount of assets you have... We feel as though you can take on X amount of capital, and here's the borrowing capacity and partners we have to do it," Marmo says.
Of note: CurbWaste previously raised $7.2 million in funding from investors that include B Capital and Mucker Capital.
Go deeper