U.K. digital lender Abound raises £500M in debt and equity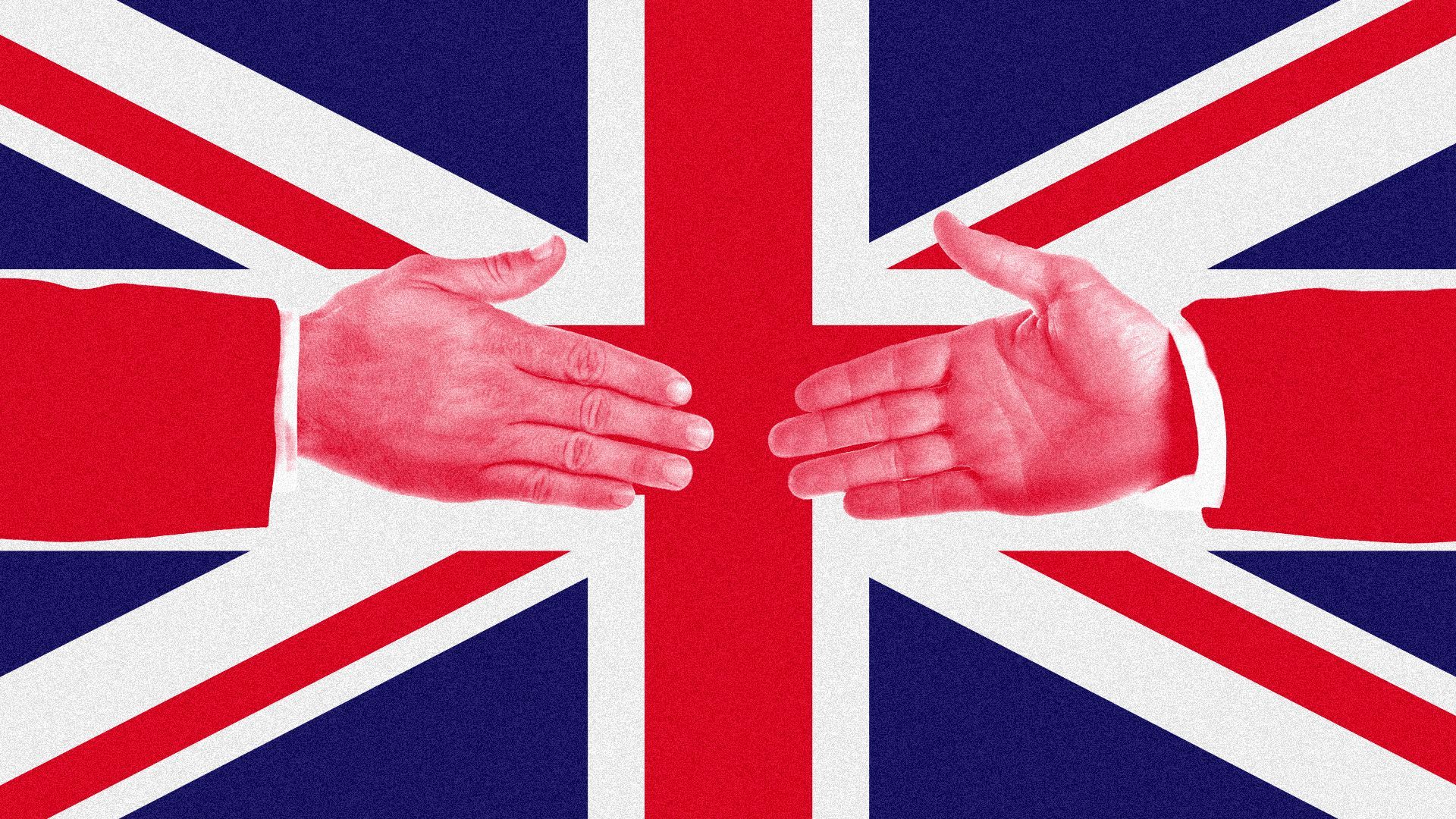 Abound, a U.K.-based consumer lending startup, has raised £500 million in a mix of debt and equity to expand access to low-cost consumer credit.
Why it matters: Open banking could enable a new generation of lenders to use customer financial and transaction data in their underwriting and decision-making.
How it works: Abound is an alternative lender that uses open banking access and customer transaction data to underwrite personal loans of between £1,000 and £10,000, with repayment options of up to five years.
The company doesn't rely on consumer credit scores, but instead does a "financial X-ray" of customer bank transactions, according to founder and CEO Gerald Chappell.
As a result, he says Abound can can "make better and fairer decisions" and offer lower interest rates than traditional lenders.
Details: The debt portion of the financing comes from Citi and Waterfall Asset Management, while equity investors include K3 Ventures, GSR Ventures and Hambro Perks.
The company did not disclose the split between debt and equity, but Chappell says "a big chunk" of the financing is debt that the company will use to fund personal loans from its balance sheet.
"Because of the way we're doing the underwriting, the credit performance significantly outperforms the rest of the market. ... So we want to keep that on the balance sheet and take the upside from a P&L perspective," he says.
Of note: In addition to its consumer lending business, the company also has a software-as-a-service offering called Render, which enables banks and other financial institutions to use its technology for their own lending products.
Though its consumer lending practice will be limited to the U.K., open banking access will enable it to serve SaaS customers in the European Union.
Go deeper