Crypto lender Genesis files for bankruptcy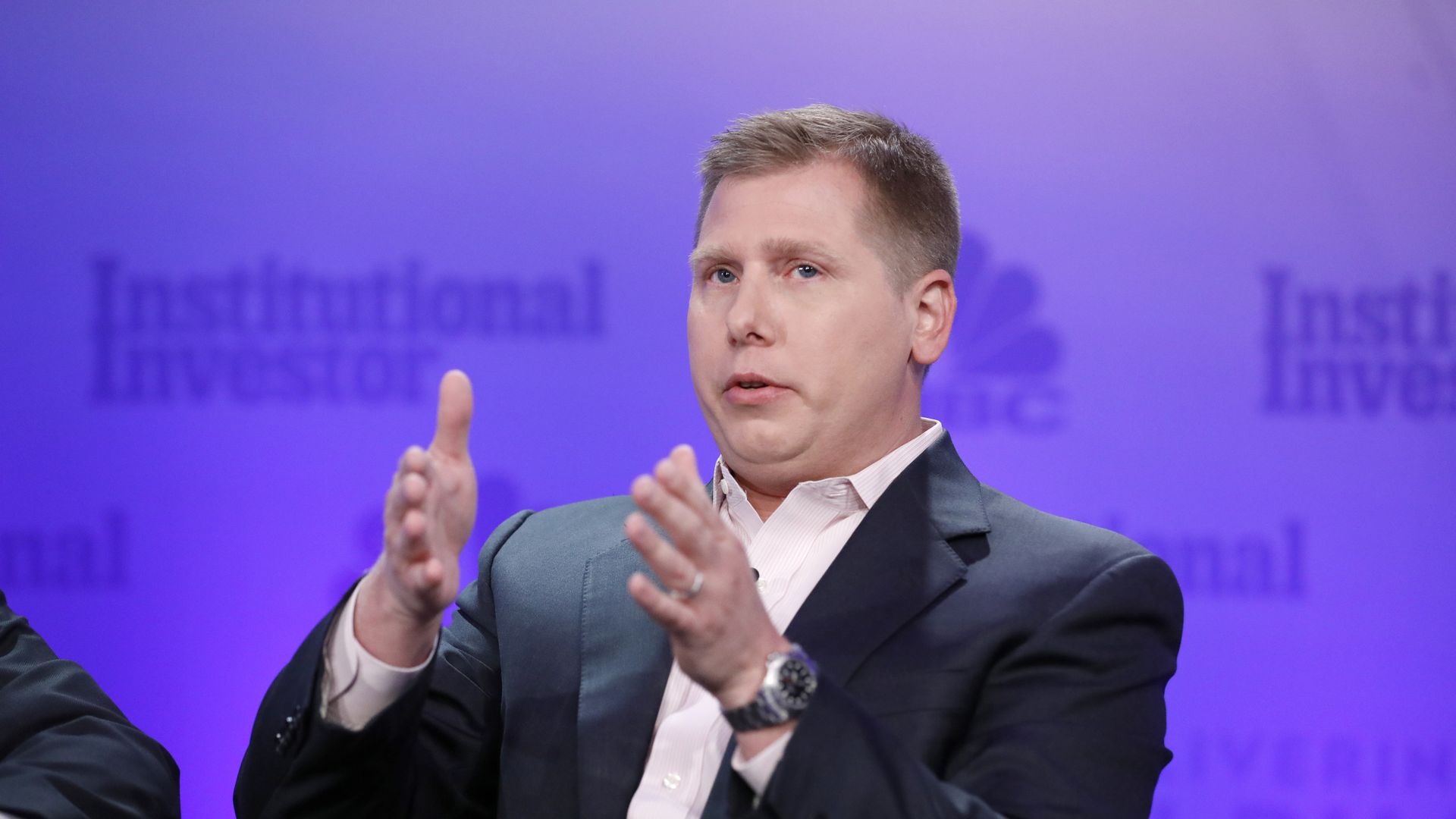 Crypto lending firm Genesis Global Capital filed for bankruptcy late on Thursday, two months after halting customer withdrawals.
Why it matters: Crypto contagion continues to take down high-profile companies in the sector, with Genesis's bankruptcy following in the footsteps of Voyager Digital, Celsius and FTX.
Driving the news: Genesis — part of Barry Silbert's crypto conglomerate Digital Currency Group (DCG) — filed for Chapter 11 bankruptcy in the Southern District of New York.
Prior to the filing, Genesis had been engaged in negotiations with creditors, offering cash payments and equity in DCG in order to facilitate a restructuring, according to The Block.
DCG had already suspended dividends to shareholders, which include SoftBank's Vision Fund II, CapitalG, Ribbit Capital, GIC, Tribe Capital, and Emory University.
Details: Three petitions were filed for Genesis holding companies: Genesis Global Holdco, LLC and subsidiaries Genesis Asia Pacific Pte. Ltd and Genesis Global Capital.
The filing listed more than 100,000 creditors with aggregate liabilities between $1.2 billion and $11 billion, according to the filing.
Major creditors include Gemini, which has a $766 million loan outstanding, investment firms Mirana and Coincident Capital, and crypto startups Babel Finance and Donut.
Other subsidiaries involved in Genesis' derivatives, spot trading and custody businesses were not included in the filing, according to the company's press release.
The firm has approximately $150 million in cash, $500 million in digital assets, and $385 million in shares in brokerage accounts, Genesis says.
Between the lines: Genesis had exposure to both crypto hedge fund Three Arrows Capital (3AC) and exchange FTX, but it claims a "run on the bank" is what led the collapse.
Last June, it had $2.4 billion worth of loans pledged to 3AC, and when it became clear that it would not be paid back, it foreclosed on $1.2 billion worth of collateral.
Soon after, DCG backstopped the loss with a $1.1 billion promissory note to Genesis.
Genesis also had $175 million worth of exposure to FTX when that company went bankrupt. Once again, DCG stepped in to cover those losses, putting $140 million in equity into Genesis in November.
It also had $37 million in outstanding loans to FTX sister trading firm Alameda Research. However, due to its hedging its exposure to the underlying assets in the Alameda loans, its loss there was only $7 million, the filing shows.
When FTX collapsed, Genesis says in the filing that it received calls on its loans that amounted to approximately $827 million, which caused a liquidity crunch that ultimately led to its bankruptcy.
Flashback: Genesis suspended loan originations and halted customer withdrawals from its Earn lending program in mid-November.
The firm reported at the time that it had $175 million in assets locked up in bankrupt crypto exchange FTX.
Of note: Genesis is under scrutiny from the SEC, which brought action against it last week for offering an unregistered securities offering.
The firm has also been in a public spat with Gemini, the crypto firm founded by Cameron and Tyler Winklevoss, which had partnered with Genesis for its yield-generating Earn lending product.
Shortly after the filing dropped, Cameron Winklevoss on Twitter threatened legal action against Silbert and DCG "for the fraud that has caused harm to the 340,000+ Earn users and others duped by Genesis and its accomplices."
Editor's note: This story has been updated with additional information from the filing.
Go deeper