July 11, 2023
1 big thing: The slow "decoupling" from China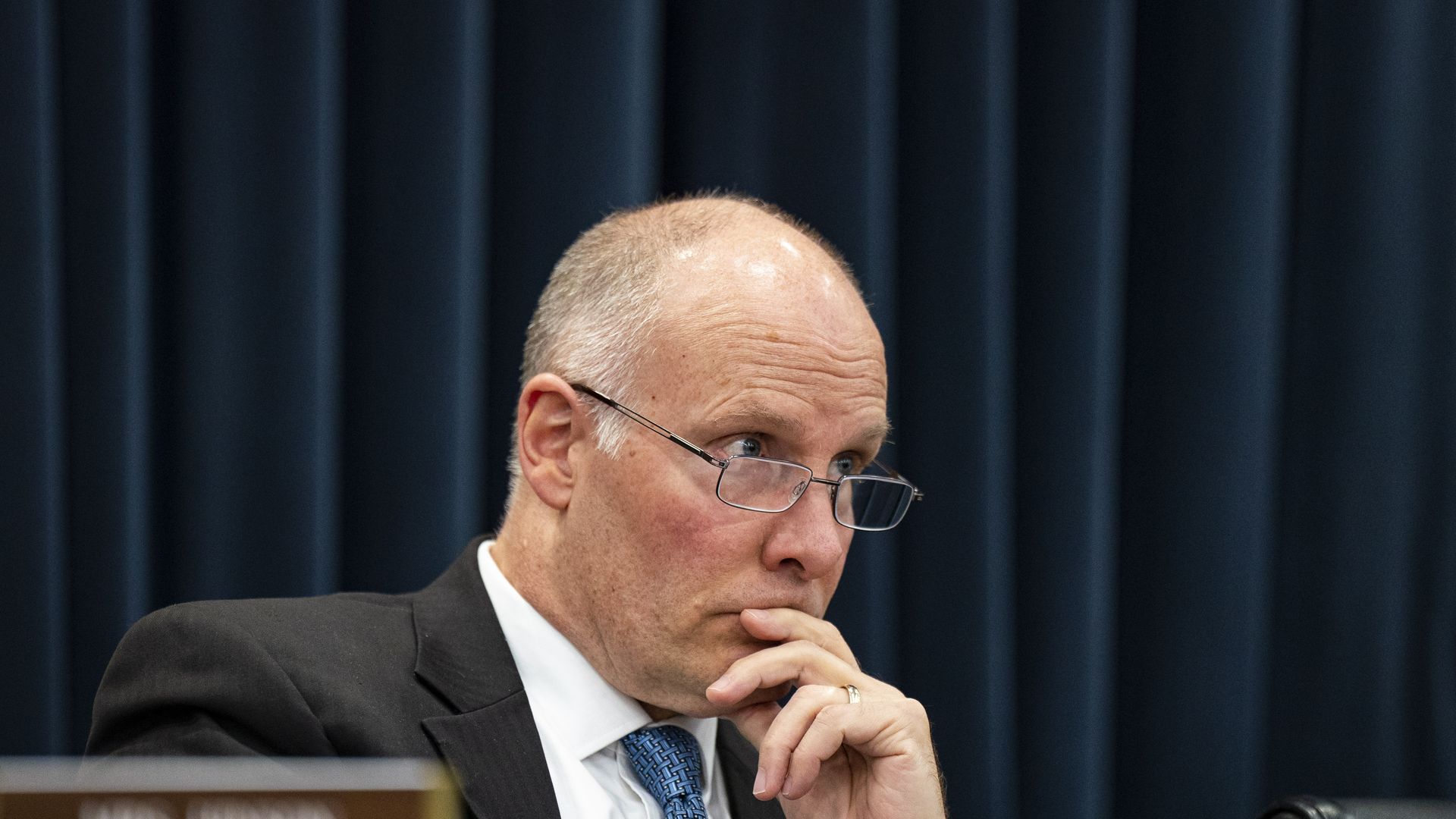 Congress is careening toward a full-on debate over whether to restrict federal dollars to energy tech companies working with Chinese businesses, Jael writes.
Why it matters: Few causes are as bipartisan as railing against China. This appropriations season, it might cause headaches for supporters of the U.S. energy transition.
Driving the news: The House energy and water appropriations bill includes language that would ban DOE money to "any entity who enters into, or maintains, partnerships or licensing agreements" with an "entity of concern" — a legal term U.S. officials have used to target Chinese companies.
The language, authored by Republican John Moolenaar, was added to the bill in committee via voice vote.
"We cannot allow the recipients of taxpayer dollars to receive grants for battery research and then turn around and work with China-based companies," Moolenaar said in a statement.
Also added by voice vote: language from GOP member Ben Cline that would restrict funds to state-owned companies designated under certain tariff authorities and the recent China forced-labor law.
The other side: Democrat Susie Lee spoke against the Moolenaar amendment, saying she doesn't "disagree with the intent" but said it "proposes literally taking a sledgehammer" to DOE's work.
The big picture: DOE works with many companies that have business ties to China, partially because that country invested big money in making lower-carbon products before the U.S. did so.
If this language becomes law, it could hit companies that operate in the U.S. and work with Chinese businesses because they were historically some of the only materials suppliers, investors or customers available.
This includes automakers, mining and metals companies, and battery and solar manufacturers.
Between the lines: The Moolenaar amendment concerned Abby Wulf, director of the center for critical minerals strategy at Securing America's Future Energy, a D.C. energy and defense policy think tank.
Wulf told Jael she wants the U.S. to build up supply chains "free from Chinese control, and every effort must be made to ensure taxpayer money is not inadvertently subsidizing our strategic competitors."
"[B]ut we need to make sure the result is investment of federal dollars to build our strategic domestic capacity, not unintentionally limiting U.S. companies from competing globally," she said.
What we're watching: This week's House NDAA debate will be a bellwether for the direction Democrats will go on China, offering tea leaves for approps season.
We're also watching for the Senate energy and water approps bill to appear.
The bottom line: It's unclear how many Democrats will oppose this kind of legislation that kneecaps their climate priorities in the appropriations process, given how much bipartisan support exists for criticizing China.
View archive