March 23, 2023
Happy Thursday! Ramadan starts today.
Wait's almost over: Get $200 off your subscription to Axios Pro Tech Policy and read our preview newsletters by using code POLICYLAUNCH at checkout.
Mark your calendars to join Axios Pro on March 30 at 6pm ET at D.C.'s Hawk 'n' Dove for a happy hour celebrating the launch. Register here.
Today's last song is from Rep. Pete Stauber, who extols John Mellencamp's 2005 Farm Aid performance of "Pink Houses."
1 big thing: Why Twin Metals matters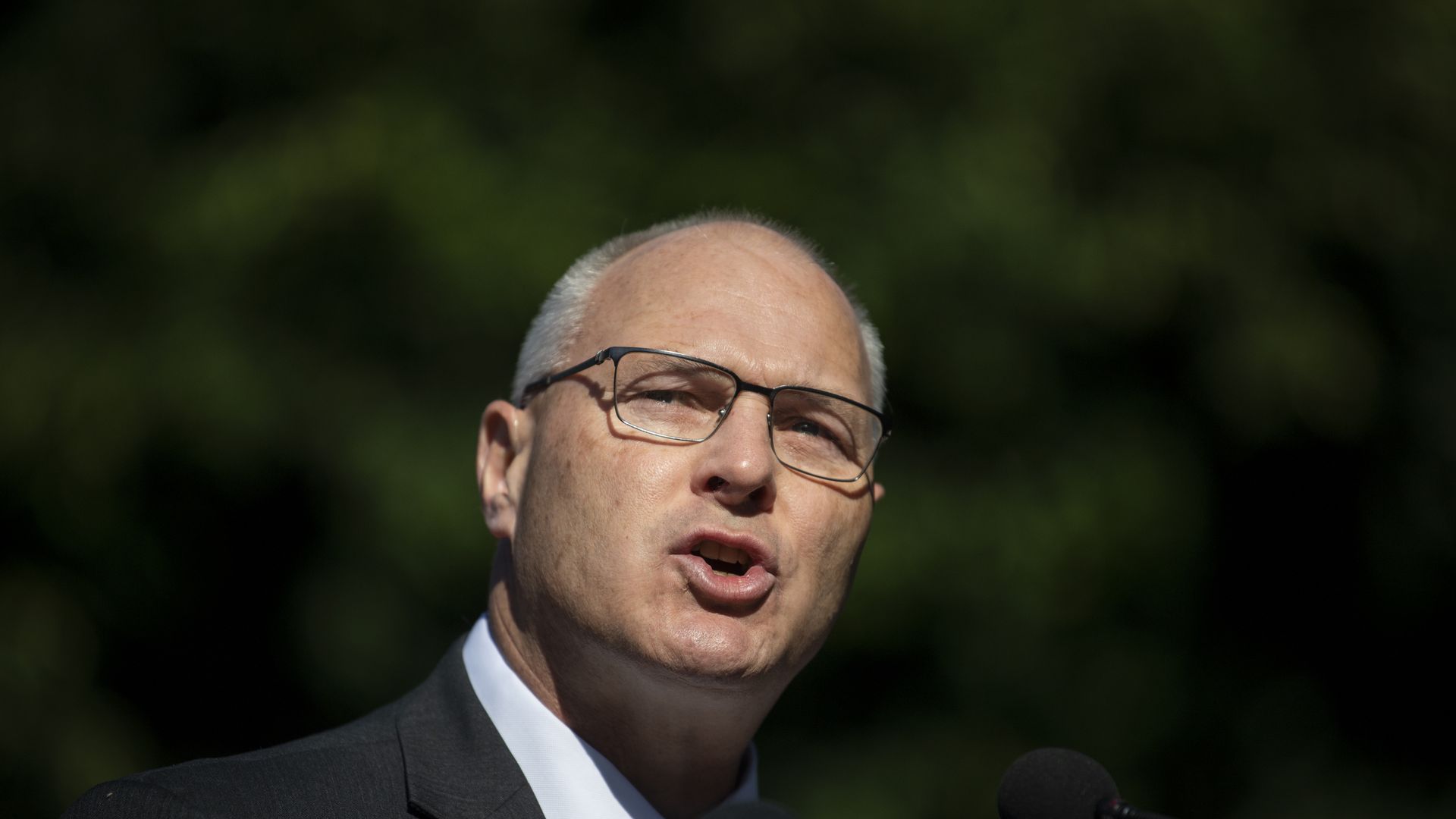 ⛏ A polarizing Minnesota mining project is set to dominate Republicans' focus on the House Natural Resources Committee, Jael writes.
Why it matters: Twin Metals is the Keystone XL pipeline of the American minerals biz: It's a partisan brawl over energy politics that's disconnected from the fates of other mining projects.
Catch up fast: The Biden administration blocked Twin Metals, a proposed copper-nickel project in a national forest at the headwaters of the Boundary Waters Canoe Area Wilderness, a popular hiking and canoeing destination.
Concerns about water pollution, toxic waste and environmental justice drove the decision after government studies suggested risks from sulfide mining at the site.
The GOP blasted the decision given the massive amount of copper that'll be needed to ditch fossil fuels.
What's happened: Republicans elevated Pete Stauber, who represents the Twin Metals project site, to run Natural Resources' energy and mineral resources subcommittee.
Stauber is a stalwart supporter of Twin Metals because of the jobs it'll create.
Minnesota Democrats, led by Betty McCollum, have mostly sided with environmentalists, recreationists and some tribal leaders against the project (with Amy Klobuchar an exception).
Stauber told Jael he will aim at the decisions not to work on the environmental impact statement (i.e., the NEPA review) for the mine and the 20-year moratorium on mining at the project site.
"This administration didn't even allow that [statement] to go forward. We want to know why [and] who made the decision," he said. "And the concern is that it was for political reasons only."
Asked whether other mining project decisions will receive similar scrutiny, Stauber said Republicans are "going to look at all projects that they've denied" and "projects that followed the rules and the goalposts were moved."
He brought up three other mineral extraction efforts: the Ambler mining road in Alaska, Resolution Copper in Arizona, and lithium mining out West.
✓ Reality check: Twin Metals is the only mining project Stauber raised that Biden formally blocked. The others? They could still get the president's help.
The Biden DOJ has argued in favor of the legality behind a critical land exchange for Resolution Copper, and the Energy Department is funding lithium mining in Nevada to get it off the ground to boost an American-made EV economy.
And although Biden has blocked Twin Metals, his administration is funding a different company — Talon Metals — trying to mine nickel for EVs in Stauber's district.
The big picture: The House GOP energy package includes Stauber's mine approvals bill — the aptly titled Permitting for Mining Needs Act. (It's PERMIT-MN. Get it?)
The bill would allow for mandatory environmental review timelines to ensure that projects like Twin Metals mired in politically driven permitting limbo can get a decision promptly.
View archive