Axios Pro: Energy Policy
Thought Bubble
March 20, 2023
⛸ Merry Monday, friends! We know you might just be skating by, but that's why we're here with a list of need-to-know House Dems on the IRA.
🎤 We're asking our sources for the last song they listened to.
Today's comes from Rep. Lisa Blunt Rochester, who confessed her favorite track on Beyoncé's "Renaissance" is "Break My Soul."
1 big thing: Meet the IRA VIPs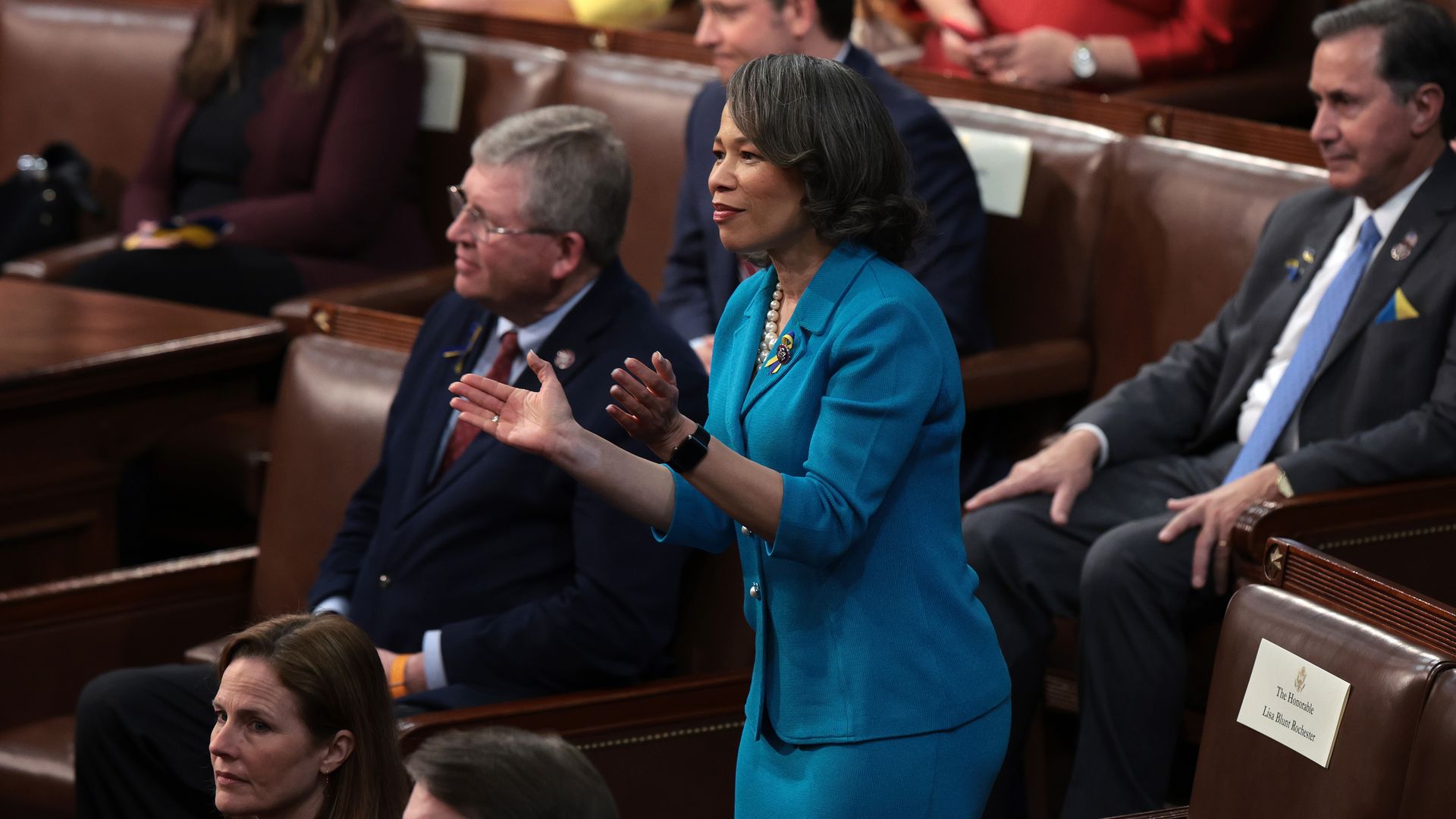 House Democrats have assembled a VIP club to help sell America on the Inflation Reduction Act, Jael writes.
Why it matters: The Regional Leadership Council is poised to be influential in how the IRA is implemented and promoted to the public.
The details: Chaired by Steny Hoyer, the new council puts 12 members in charge of ensuring IRA resources are dispersed quickly and equitably across various parts of the country.
The council's work will include helping sell the IRA to the American people and ensuring IRA-related requests from certain Democratic members are made clear to the administration.
It consists of Tony Cárdenas and Jared Huffman of California, Angie Craig of Minnesota, Robin Kelly of Illinois, Derek Kilmer of Washington, Lizzie Fletcher of Texas, Troy Carter of Louisiana, Darren Soto of Florida, Lisa Blunt Rochester of Delaware, Madeleine Dean of Pennsylvania, Grace Meng of New York, and Lori Trahan of Massachusetts.
The council was formed only in January, but already members are talking about preparing webinars and toolkits explaining the law.
That's according to Blunt Rochester, who told Jael as she walked to a House vote that the council's about "making sure the dollars get to the places they need to get [to]."
One example she volunteered in which more public engagement may be needed: people who want to buy EVs but may not know about a new expanded tax credit.
"I'm excited to be on it because the bottom line is there's so many things that we've done, but a lot of people don't know about it," she said.
Council members are already meeting with the Office of Management and Budget and White House Office of Legislative Affairs.
Expect the council to also help boost the bipartisan infrastructure law and CHIPS Act.
The council's mission is to "identify, implement, and inform," Hoyer said in a statement.
"[T]he RLC will help ensure that Americans in every corner of the country feel and understand these transformative laws," he said.
Of note: Blunt Rochester said the council will work to make sure all this money is "equitably distributed" — indicating how the IRA-in-action could be a mix of climate policy and social justice.
But, but, but: One of the council's challenges is that many of the IRA's programs are not yet fully live, Huffman told Jael as they sat in the Speaker's Lobby.
Huffman cited his own situation to explain why that's a wrinkle: He just installed a heat pump at his house, but even he's unsure whether he'll get IRA credits for it yet.
"I think I'm going to get an $8,000 tax credit, but I kinda did it on faith because I think that comes down through the state of California — and they haven't put their program together yet," he said.
"I hope I'll get my tax credit, but I think a lot of people are in the same boat. This stuff needs to start moving, and we need to start as things light up and go live [to] make sure people [know]."
View archive