A soft response to the NCA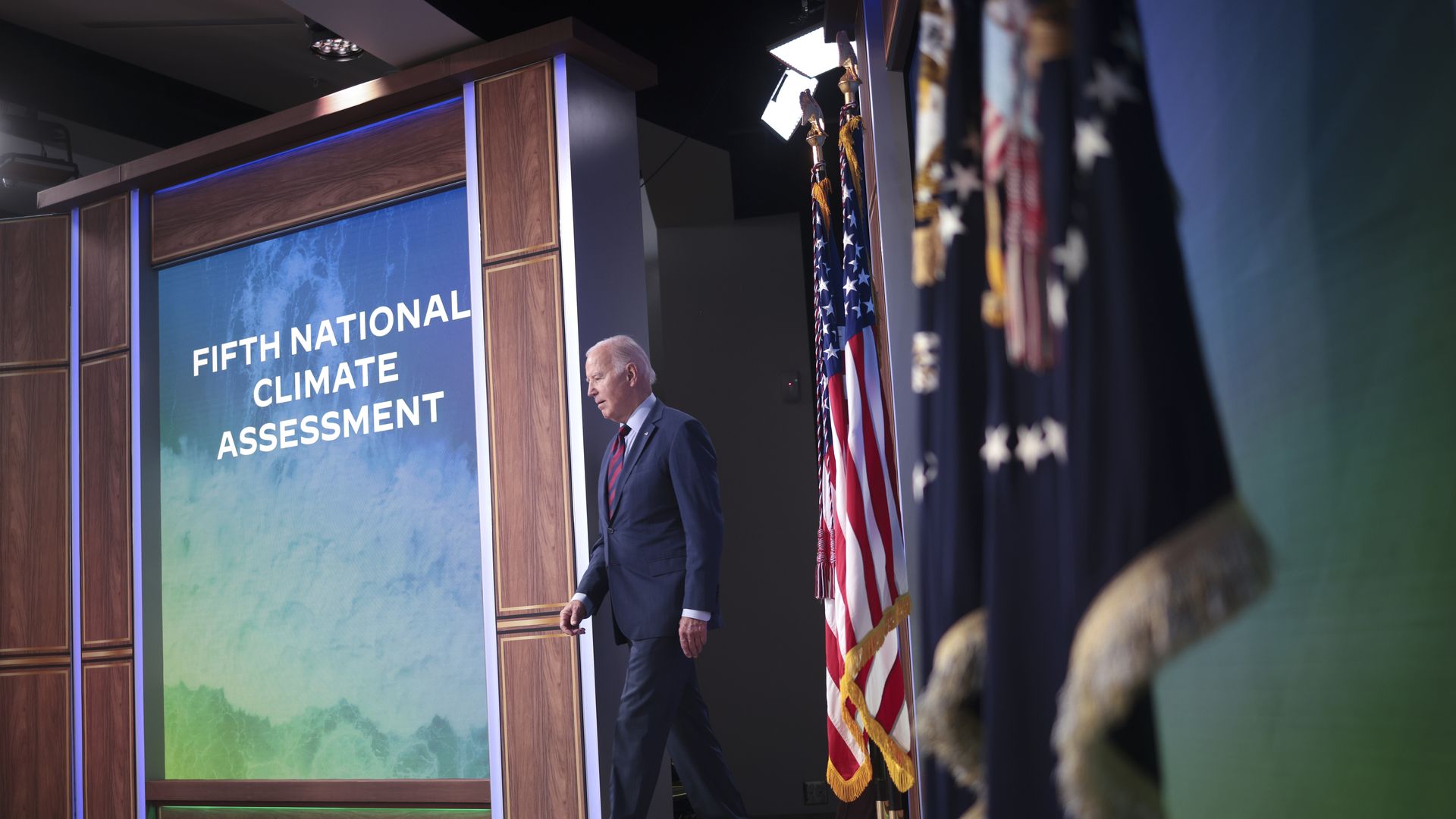 Don't hold your breath for Congress to focus on the new National Climate Assessment.
Why it matters: The critical scientific document — which often caused political shockwaves under former President Trump — isn't turning heads on the Hill amid mayhem over must-pass measures and funding the government.
Instead, we anticipate its findings will trickle through congressional business in subtle ways by giving some legislative efforts a lift.
Driving the news: Axios asked House Science, Space and Technology Committee Chair Frank Lucas whether he'll hold hearings on the assessment. Lucas said he hadn't "had time to give it a thought" between conversations over a continuing resolution and a farm bill extension.
"The plate's been kinda full," Lucas said in a packed House elevator.
Demonstrating how distracted lawmakers are by the funding morass, committee ranking member Zoe Lofgren's press statement on the assessment was mostly just messaging on appropriations.
Senate Budget Chair Sheldon Whitehouse said he has no immediate plans for a hearing.
But he said the latest NCA reflects the hearings he's been holding to highlight the economic toll of climate change.
"We've heard a lot of warnings, and we're trying to amplify them as best we can so that our colleagues take them more seriously and unstop their ears," he said.
What we're watching: A bipartisan group of lawmakers recently reintroduced the National Coordination on Adaptation and Resilience for Security Act.
It would set up a national adaptation and resilience strategy overseen by a White House chief resilience officer.
Because advocates view it as a way to prepare for the impacts the NCA is warning about, it's likely to get some play in the coming weeks.
Go deeper