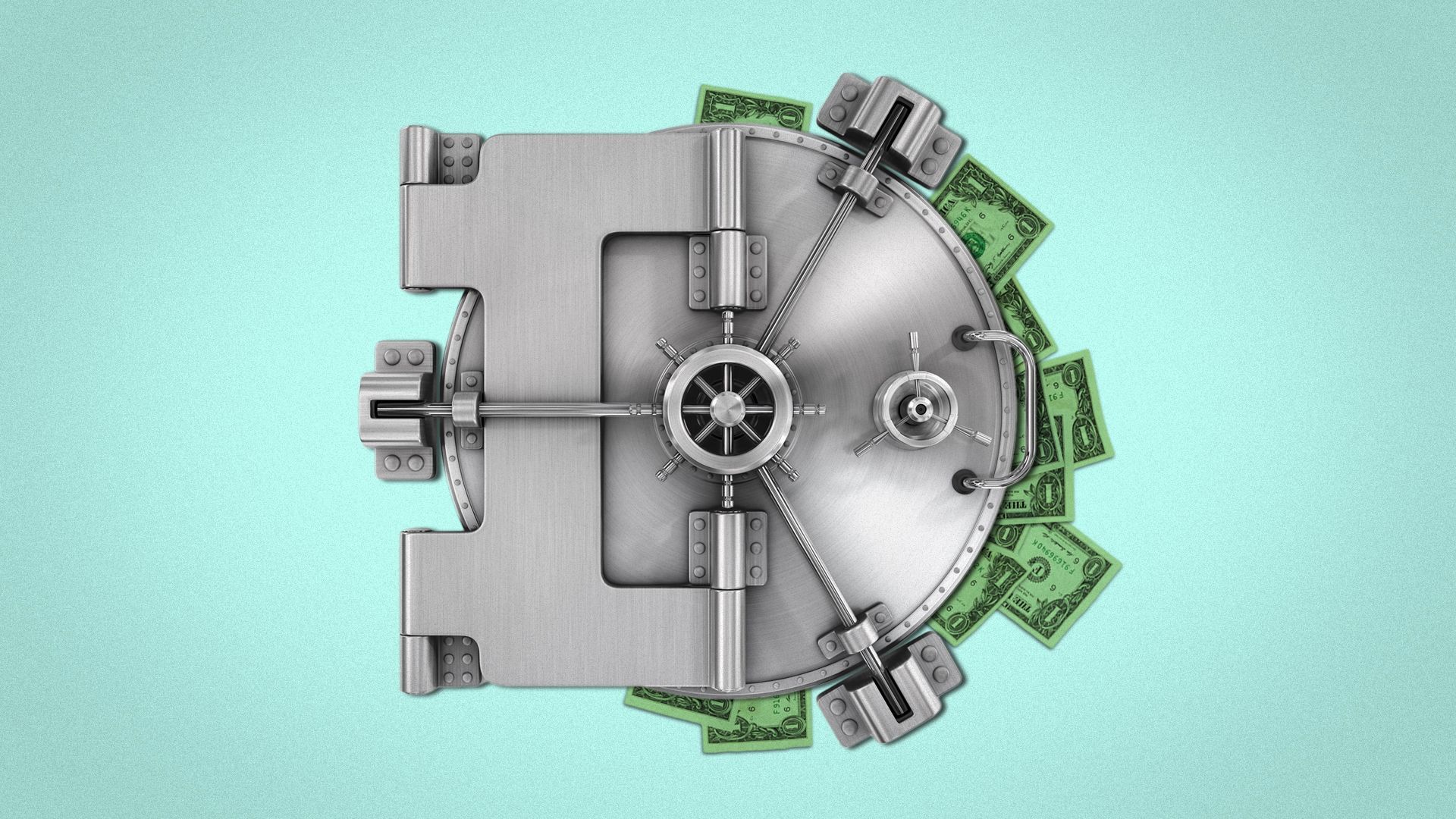 The IRA's funding for "green banks" is prompting a race for cash to be a key financier of the energy transition long after the Biden presidency.
Why it matters: The funding could provide a crucial linchpin for the transition — especially in states where politicians have rejected other pots of IRA money.
Green banks are government entities or nonprofits that can act like banks, but with a focus on projects intended to curb greenhouse gas emissions.
Given that tax breaks primarily benefit white people, and the IRA was mostly tax credits, the green bank program is a crucial opportunity for officials looking to guarantee that the law promotes equity via climate action.
How it works: The IRA gave billions for the EPA's Greenhouse Gas Reduction Fund to fund green banks and institutions like them.
Two big funds have been open for business: a $14 billion National Clean Investment Fund, which EPA says will go to two or three nonprofits, and a $6 billion Clean Communities Investment Accelerator that will give to two to seven "hub" nonprofits.
Environmental justice seems to be a priority, with 40% of NCIF funds and all CCIA money going to "low-income and disadvantaged communities," per the EPA.
Applications closed in mid-October, so we're awaiting funding decisions.
What they're saying: The program's aim is to put "seed money" into a few organizations that can continue to fund projects without being tied to Congress' annual appropriations difficulties, Sen. Chris Van Hollen explained to Axios.
What we're watching: One key applicant is the Coalition for Green Capital, which had previously lobbied Congress to create a national green bank.
The coalition is partners with the Energy Department, and its board of directors includes David Hayes, a climate adviser to the Biden transition team, as well as former Council on Environmental Quality official Cecilia Martinez.
Its application also has support from surprising bedfellows like Ohio Gov. Mike DeWine.
The coalition reportedly set out to become the primary lender of this money before EPA laid out its criteria for the grant competitions.
Zoom in: Hayes told Axios that green banks can leverage their capital to make smaller projects more lucrative to the private sector, like adding rooftop solar or community solar energy to smaller apartment communities.
Green banks can also "backfill" investments in localities that want to decarbonize "in situations where the state government is not supportive for whatever reason," Hayes said.
Yes, but: There's a mad dash for cash from other organizations over the program, with each giving its own reasons why it should be chosen.
Take the Justice Climate Fund, a coalition founded by the Community Builders of Color Coalition, which says it has closer relationships with the disadvantaged areas Biden officials say they want to help with the green bank program.
Lenwood Long of the African American Alliance of CDFIs, which is working with the Justice Climate Fund, told Axios that his organization is trying to "ensure that the intended benefactors receive those funds as specified in Justice40," Biden's primary environmental justice initiative.
"[It's] important that it's inclusive, that it's community-based," Long said. "It's often when you have large appropriations that those communities are left behind."
Threat level: Van Hollen said he's confident the EPA will give out as much of the money as it can before the end of the president's first term, just in case a future Republican administration and GOP-held Congress seek to pare it back.
"It's really important that we deploy the funds for clean energy as soon as possible," he said.
Go deeper