Ben Cardin's climate catchup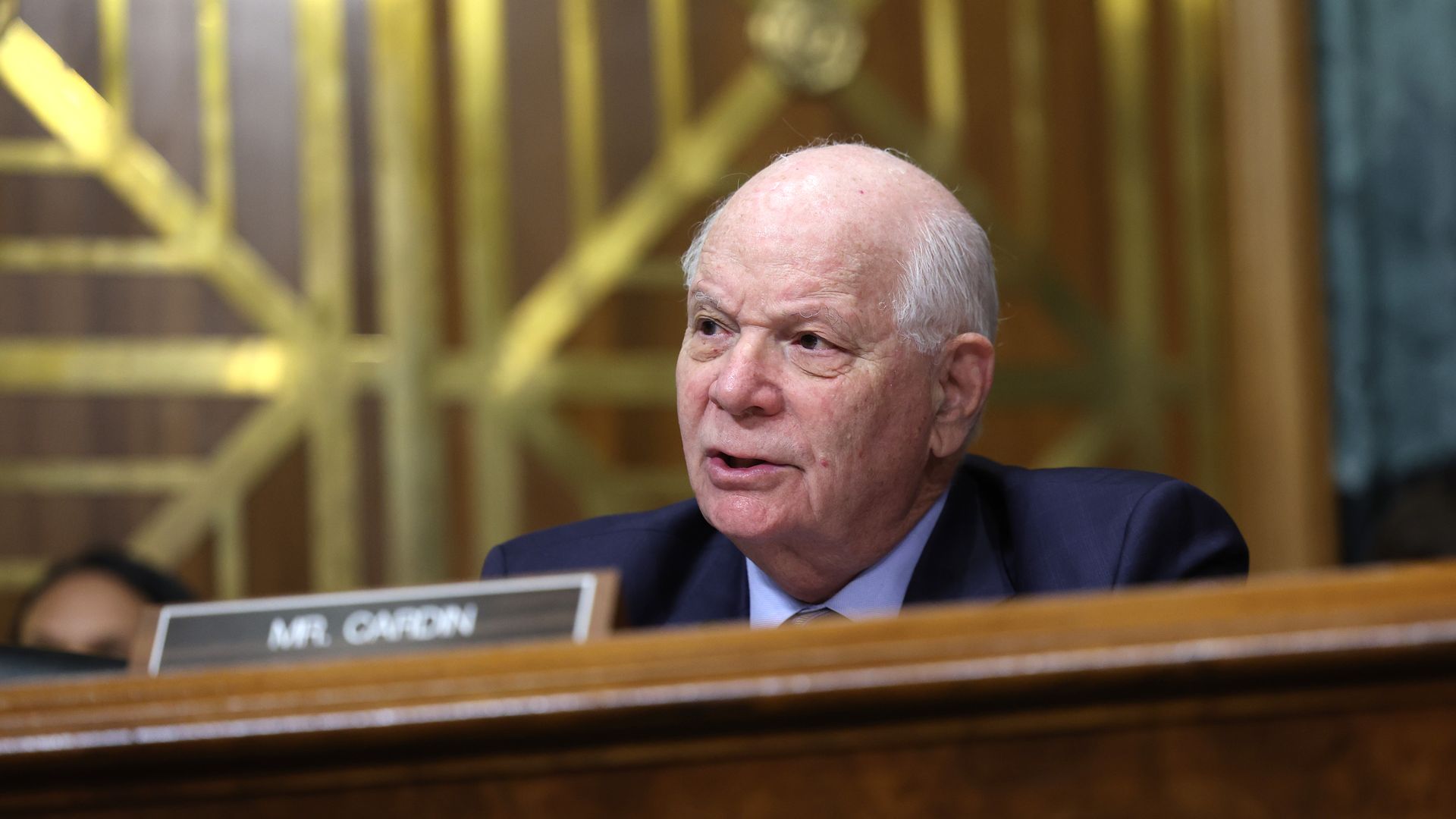 New Senate Foreign Relations Chair Ben Cardin is suddenly a key player in international climate policy ahead of COP28.
Why it matters: There's a very real climate angle to the Bob Menendez situation.
Cardin. who took over in September after Menendez's indictment, is also a key player in conversations around human rights and global treaties, including the pact the U.S. must ratify to formally weigh in on matters like deep sea mining.
Here's an abridged version of his recent walk-and-talk with Axios ...
What are you focused on ahead of COP28?
Obviously, it's going to be some of the leftovers from 27. What do we do about the developing world versus the developed world? How do we deal with the protection of our carbon capture facilities and forests in the developing world? How do we compensate?
What's your position on "loss and damage" discussions at COP28?
Loss and damage is basically a non-starter for the United States for a lot of different reasons. We do a lot already, I think international financing is a way to go … but to have it under that specific category is a divisive issue here in America.
What's the future for the treaty ratifying the Law of the Sea?
We have challenges on treaties. You've got to get 67 votes. The Law of the Sea … has bipartisan support, but I don't think we have 67. I think that's a problem and why it hasn't moved in the past.
Have you been monitoring the issues surrounding deep sea mining and the Sea treaty?
I am familiar with the challenges we have and jurisdictional issues. That is a reason we need to have the Law of the Sea ratified. I am aware of the reasons why the treaty is important and we're at a disadvantage by not ratifying the treaty.… It's a priority for me to try to get treaties passed, so if we can find an opening, we'll try to move it.
Go deeper