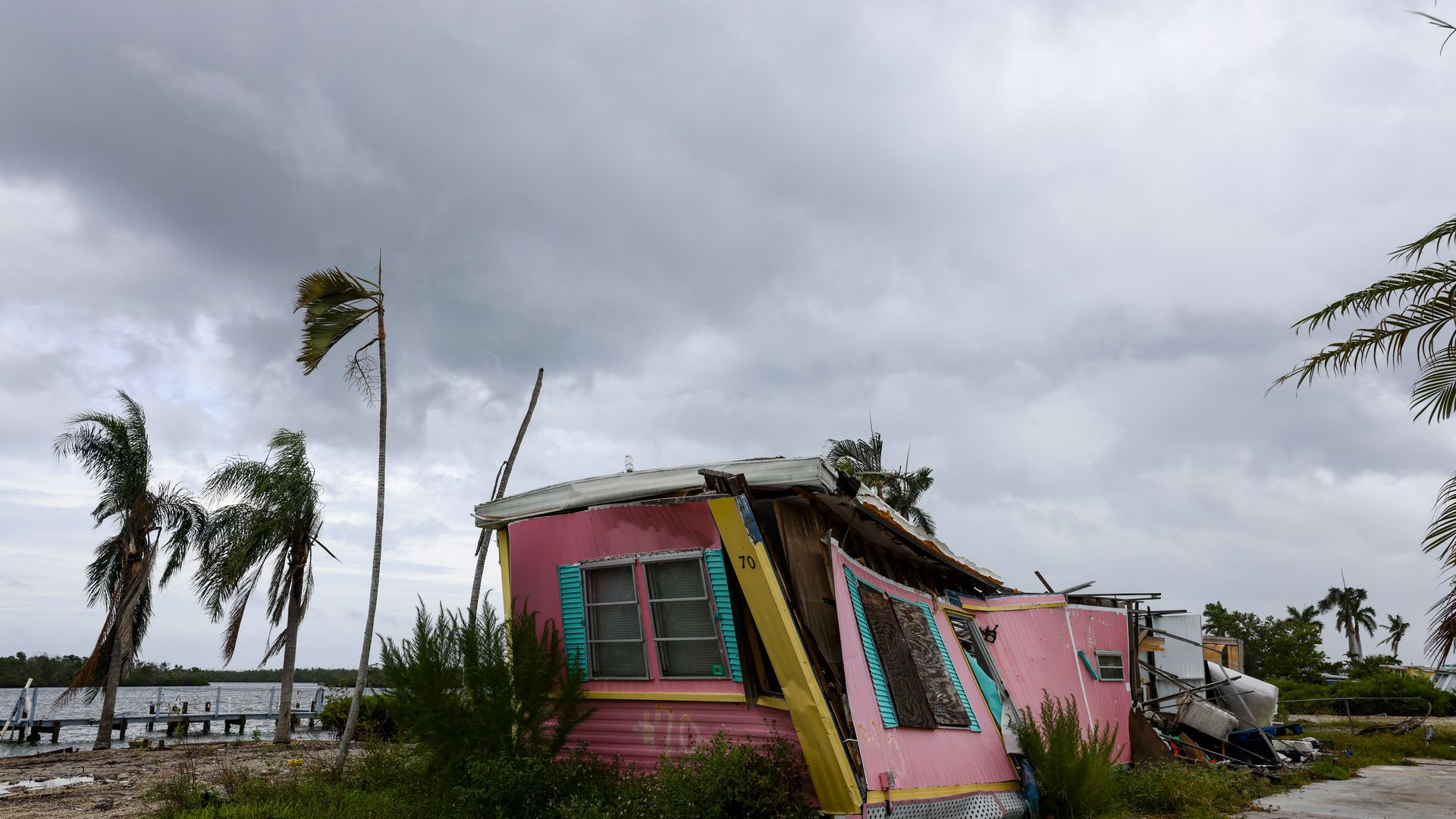 Property insurers will get political cover from House Republicans that'll help with the heat they're facing over their responses to climate hazards.
Why it matters: Climate-conscious Democrats want insurers pulling from flood-prone areas to also stop insuring fossil fuel projects.
Driving the news: The Treasury office earlier today previewed its first data call for insurers, which will go out next year if the proposal is finalized.
A Treasury report released this summer called on state insurance regulators to adopt climate monitoring guidance and update existing regulations to account for heightened hazard risks.
Meanwhile, Senate Budget Chair Sheldon Whitehouse launched a new flotilla of oversight requests to insurers today, seeking answers about future coverage decisions.
What the GOP's doing: A Financial Services subcommittee tomorrow afternoon will hold a hearing described innocuously as concerning the "high cost of insurance for consumers" … but it's also about efforts to go after insurers' climate risks.
Per a committee memo, the hearing will feature GOP legislation to prohibit the Treasury Department's insurance office from having subpoena powers for collecting info directly from insurance companies.
They'll also discuss a separate bill to just eliminate the insurance office.
"Instead of making insurance more consumer-accessible, concerns have been raised that … mandates will only further distort insurance markets leading to higher premiums and decreased product availability," the memo stated.
What industry's saying: Robert Gordon, senior vice president of the American Property and Casualty Insurance Association, is expected to tell the subcommittee that "regulatory mandates and massive data calls" will "add further significant cost pressures" on consumers, per his prepared remarks.
Go deeper