If you can't confirm them, hire them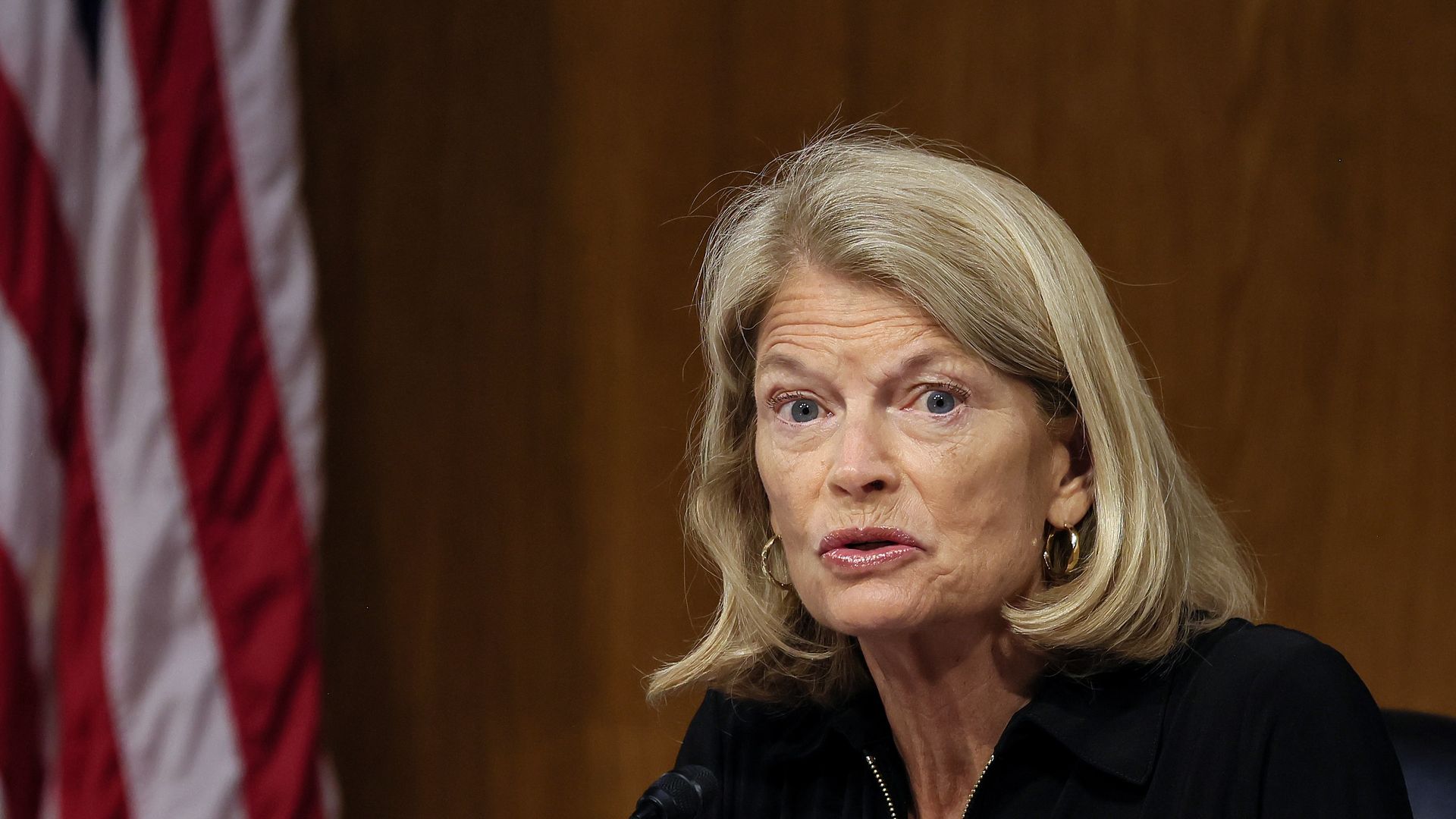 The Biden administration is shuffling around key staff it can't get confirmed by the Senate, spurring one angry lawmaker to call for changes to the process.
Why it matters: The strategy allows the administration to put leadership in place quickly — but it could also damage working relationships on the Hill and present challenges for the agencies.
"I'm still trying to figure out a way to work with them, but it sure doesn't make me feel more inclined to do so when it's this attitude of 'We don't need to have accountability to the Congress,'" Sen. Lisa Murkowski told Axios.
"When you've got both sides that are now calling it out, I think you kind of get to a point where it's like, we've gotta do something about this," Murkowski said.
Driving the news: Interior announced yesterday that Laura Daniel-Davis would scoot over to become acting deputy secretary after the departure of Tommy Beaudreau.
She faced intense opposition from Sen. Joe Manchin and Republicans when Biden nominated her to be assistant secretary for land and minerals management.
Meanwhile, Jeff Marootian recently withdrew his nomination at DOE to be assistant secretary for the Office of Energy Efficiency and Renewable Energy.
He was then appointed principal deputy assistant secretary at EERE, enabling him to lead the office — which is crucial to implementing the IRA — without Senate confirmation.
And at EPA, Joe Goffman is serving as principal deputy assistant administrator for Air and Radiation while he awaits formal confirmation.
Experts say this kind of dynamic shows why the Federal Vacancies Reform Act needs changes, as the confirmation process becomes more partisan.
The lengthy confirmation process is "not a good way to attract talent for people who are waiting months, and it's not good for agencies … in terms of morale and long-term planning," said Valerie Smith-Boyd, director of the Center for Presidential Transition at the Partnership for Public Service.
Rep. Katie Porter introduced a bill in July that would place time limits on acting agency heads.
The intrigue: The Biden administration (and others before it) has used loopholes to get around limitations on acting officials under the Vacancies Act.
Marootian, for instance, is not subject to time restrictions, and he can act largely with the same powers as a Senate-confirmed assistant secretary, according to an administration source familiar with the situation.
Goffman was similarly installed at the air office before he was nominated, enabling him to continue serving while he waits on the Senate.
EPA spokesperson Dominique Joseph said Goffman is "not serving in an acting capacity" under the Vacancies Act. In his current role, he was "delegated certain duties that an assistant administrator for Air and Radiation otherwise would perform."
DOE and the White House didn't return requests for comment.
Between the lines: As much as senators will kvetch, there's little they can do to oust specific officials serving without confirmation.
Sen. John Barrasso said he'd like to use spending bills to dock their pay, but that's probably unlikely in a bipartisan approps bill.
As EPW Chair Tom Carper told Axios, "Administrations have done this kind of thing forever."
Flashback: The Trump administration made prolific use of acting officials to skirt the Senate, and Biden's officials have certainly not reached that level of controversy.
William Perry Pendley led the Bureau of Land Management in an acting capacity for two years, refusing to step aside when a federal judge ruled he had violated the Vacancies Act.
The bottom line: This staff movement is important. We'll be watching to see if Republicans do any oversight at DOE, Interior and EPA.
Go deeper