Interior puts out draft review of Alaska mining road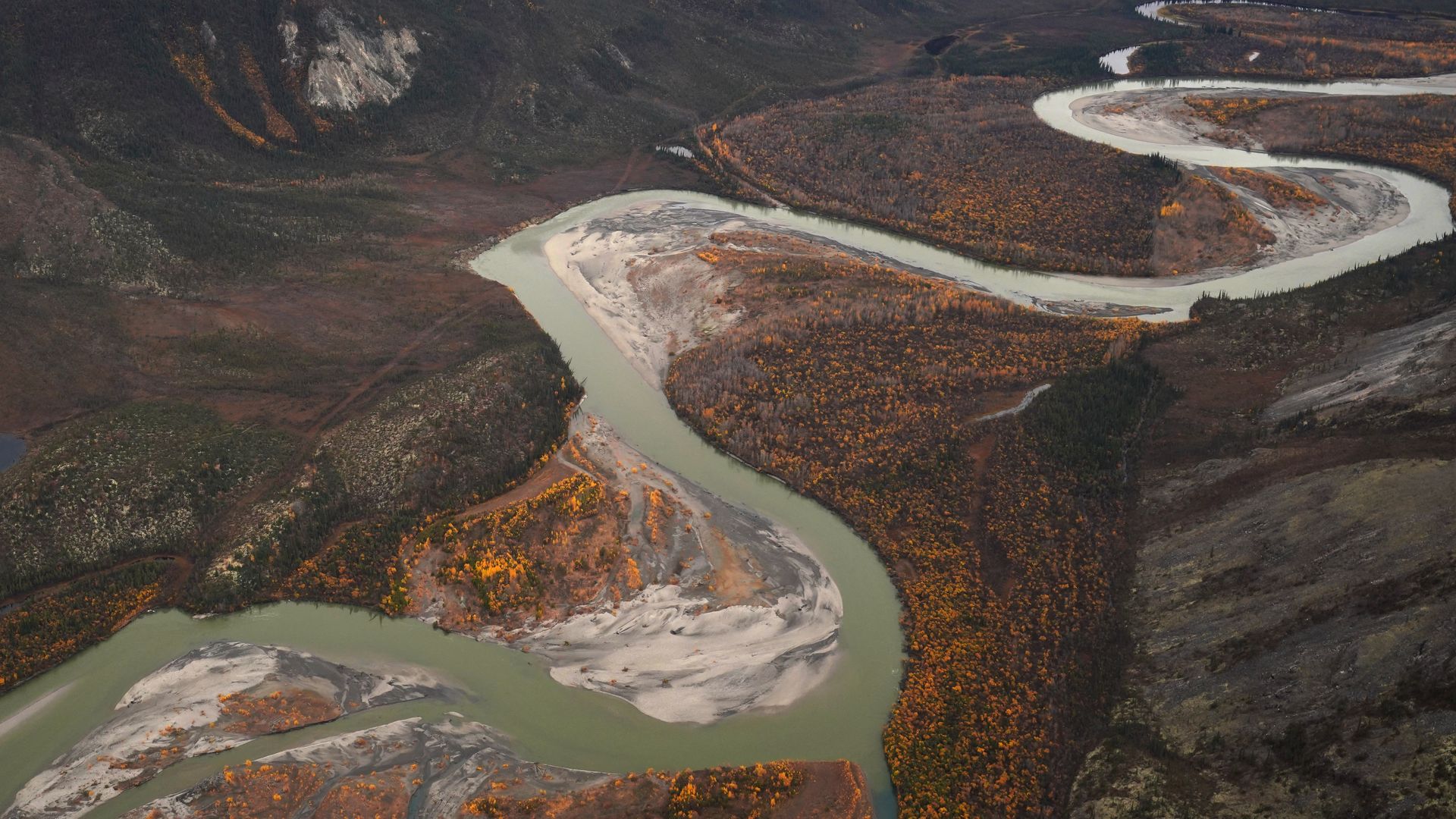 The Interior Department has finished a draft of a key environmental review for the Ambler mining road in Alaska, potentially paving the way for final federal approval.
Why it matters: If President Biden approves work on the road, it would be a massive win for the global mining industry and the Alaska congressional delegation — but he'd be at odds with allies in environmentalist camps.
Driving the news: The Bureau of Land Management just dropped the draft supplemental environmental impact statement for the 211-mile access road.
The project, which could enable new mineral exploration in the region, was previously approved under the Trump administration. Interior agreed to complete this extra review after activists challenged the legality of previous analyses.
Public comments will be accepted on the draft document through Dec. 19. BLM will also hold public meetings and hearings in Alaska Native communities potentially affected by the project.
Between the lines: BLM released the draft shortly after Sen. Lisa Murkowski told Axios she believed Interior Secretary Deb Haaland may have intentionally misled the Energy and Natural Resources Committee about the agency's timetable for completing it.
"She was either misleading or she didn't have the information or she gave me the answer she thought I wanted to hear, rather than what she knew was going to happen, and we've not been able to determine which it actually is," she said.
Go deeper