Q&A with Scott Peters on transmission bill future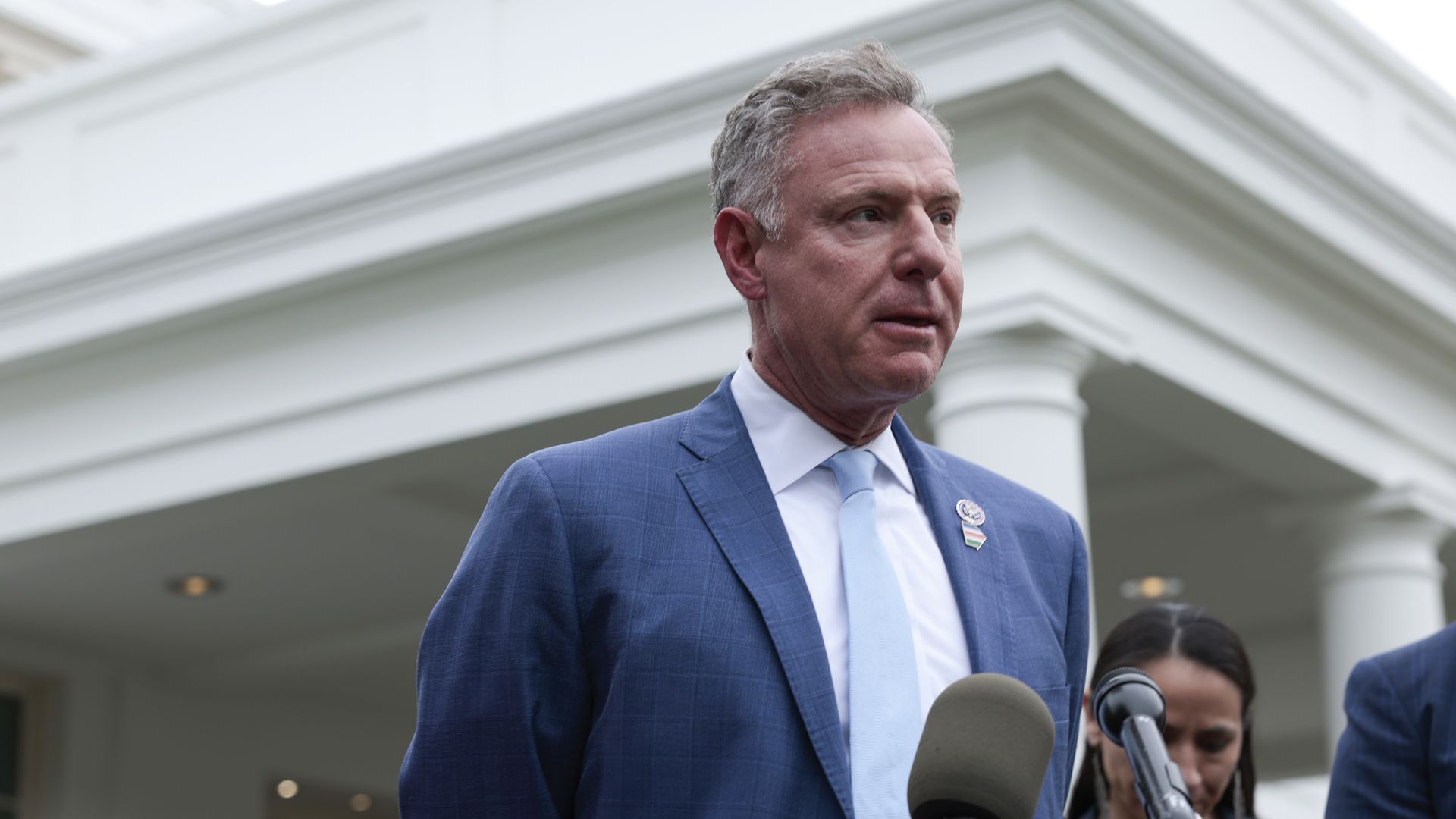 Rep. Scott Peters chatted with Axios about how he'll get his "big" transmission permitting bill through a deeply divided Congress.
Why it matters: Peters says another permitting deal won't happen without progress on transmission, a subject Republicans have balked at so far.
Catch up quick: The California Democrat last week introduced his BIG WIRES transmission permitting bill, which would enact changes so that energy wiring projects can get approved much faster.
Here's an abridged transcript ...
House Republicans signaled they have no plans to hold hearings on this legislation. What's your plan to try and get this done this Congress?
I read comments from the staff, but I spoke to the [E&C energy subcommittee] chairman himself, Mr. [Jeff] Duncan, and he said he wants to hold hearings. So I'm going to speak with him directly and hope that he picks this up.
Do you see hearings as a prerequisite to getting any progress in the House?
Not necessarily, but I think it's an important part of getting a discussion going. When we talked about this in the context of the debt ceiling deal, some of the Republicans expressed an interest, a concern, that they didn't know the issue very well and they wanted to learn more about it.
Outside of hearings, do you see transmission as something you can get enough Republicans on board with to cross the finish line this Congress?
I don't think we're going to get a big [permitting] deal if we don't have transmission. I know that there's things they want with oil and gas. It's one of those things where it's hard to see something happening unless there's something for everyone, and I think transmission is what a lot of folks are looking for.
Rep. Garret Graves recently told us the White House was frustrating him in permitting talks. Are you seeing the White House and Republicans at loggerheads on permitting?
Everybody's frustrated with the other side until there's a deal.
Let's say BIG WIRES becomes law. What happens in the 10-year horizon? What will people look back as seeing it accomplish?
People aren't going to die from cold weather and hot weather. We'll have the ability to ship power not just within regions but between [and] among regions. For resiliency, that's really important.
Of note: Duncan's office said it has no plans for a hearing focused only on transmission.
"It's important to remember that talking solely about transmission is not going to solve our country's energy needs," it said in a statement.
Go deeper