The IRA's political fallout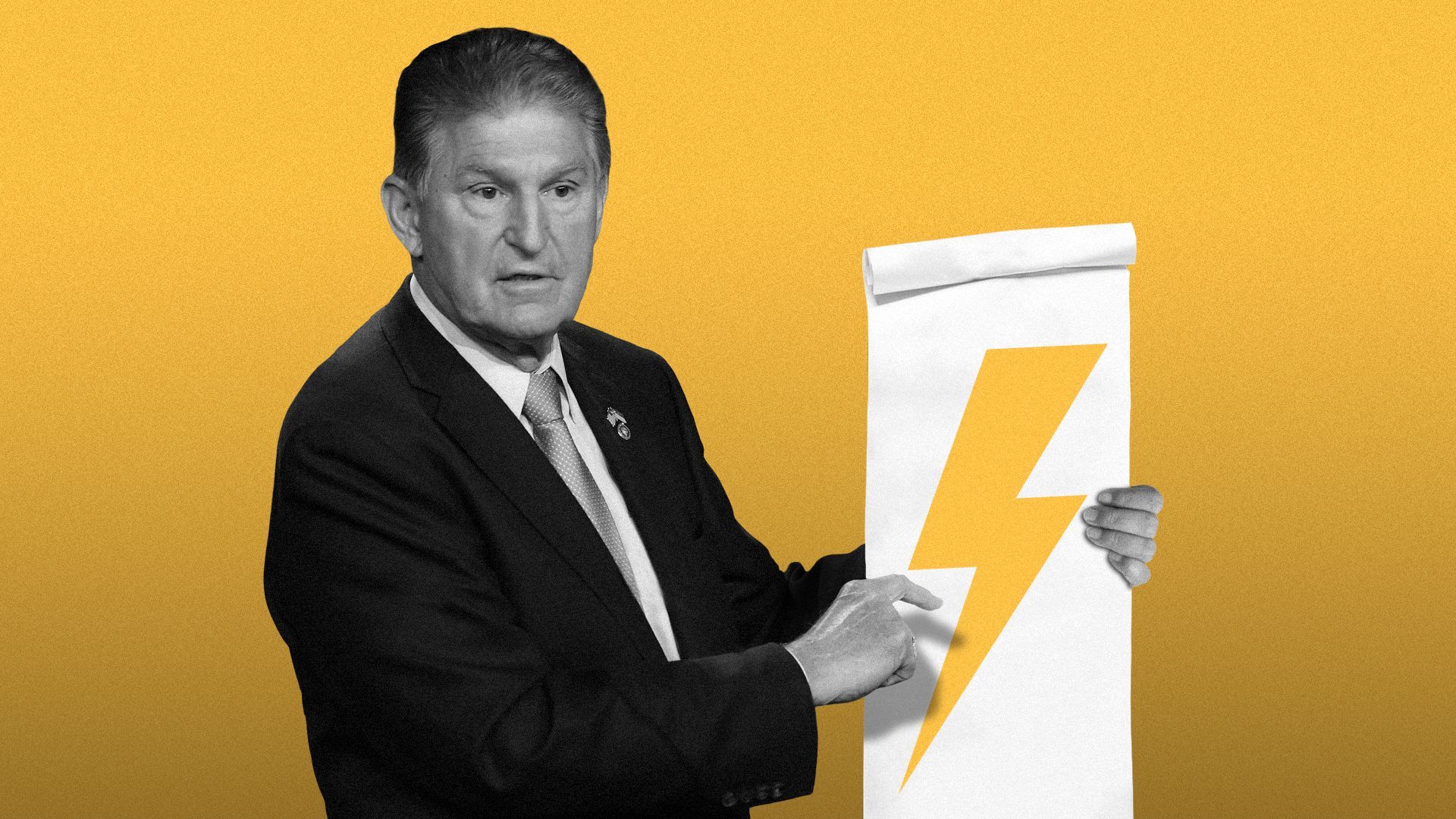 The IRA has ushered in a new era of climate politics that prioritizes development and speed — and permitting.
Why it matters: The dynamic has fractured alliances in the environmental movement and colored a policy conversation on the Hill that is focused on cutting down environmental requirements to meet climate goals.
"The emissions reduction projections for the IRA are based on time frames that are likely not achievable without permitting reforms," Sen. Sheldon Whitehouse told Axios. "The vast bulk of new investment and new permitting is going to be for green and renewable energy."
What they're saying: The post-IRA climate coalition is "heterogeneous," Sen. Martin Heinrich said.
"Some really understand that we need to build big things, and there are some elements of the environmental community that are used to having that tool [environmental laws] and don't want it to be taken away," Heinrich said. "All we're asking is that they use that tool more selectively."
Sen. John Hickenlooper added, "We have a great awareness now that [the IRA] can't stand by itself."
Flashback: The roughly $400 billion of climate money in the law spawned from a diverse set of interests that came together around the 2020 election.
It included progressive Green New Dealers, the newly prominent environmental justice movement, conventional green groups, Joe Manchin-style moderates and renewable energy companies.
Between the lines: Most everyone in that group took home some wins in the law, but their interests have since diverged.
"Renewable power is not a sideshow to the energy industry. It is now the core and growing part of the energy industry," Jason Grumet, CEO of the American Clean Power Association, said during a webinar this week.
That means it increasingly shares interests with fossil fuel companies and other incumbents.
Environmental groups, meanwhile, want to keep in place environmental laws that they have used for decades to stop polluting projects.
"I have been struck, particularly in the permitting fight, by the erasure of frontline communities," said Rhiana Gunn-Wright, director of climate policy at the Roosevelt Institute.
Zoom in: On this point — permitting "reforms" — Democrats in Congress aren't monolithic either.
Most want to make it easier to build big power lines to transport renewable energy around the country. A smaller number want to change laws like the National Environmental Policy and Endangered Species acts.
Speed is important to decarbonize a world economy that's currently primed to blow past emissions targets.
But some in the environmental community are concerned about collateral damage if that's the only priority.
There are also disputes between green groups and the corporate world about implementation of the hydrogen tax credit and building new mining projects in the U.S.
"We have unleashed a lot of money and a lot of building — but not with a vision about what should guide our decisions about that building," Gunn-Wright said.
Yes, but: Democrats certainly scored political wins in the IRA.
"In the past, the conversation around climate action was really a conversation about doom and gloom and sacrifice," Sen. Tina Smith told Axios. "But over the last year, we really have shifted the narrative so that it is about opportunity."
Plus, the law is delivering economic windfalls to red states, like QCells' recent $2.5 billion investment in solar manufacturing in Georgia —including a facility in Rep. Marjorie Taylor Greene's district.
The other side: Republicans are still going to try to repeal parts of the IRA in the near term, or weaken its implementation if they win back the White House in 2024.
Sen. Kevin Cramer predicted the fights over the law's renewable energy provisions would remain "constant."
"Obviously, there's some things that we like in it, but it's sort of the consequences of a catch-all bill," Cramer said.
Go deeper