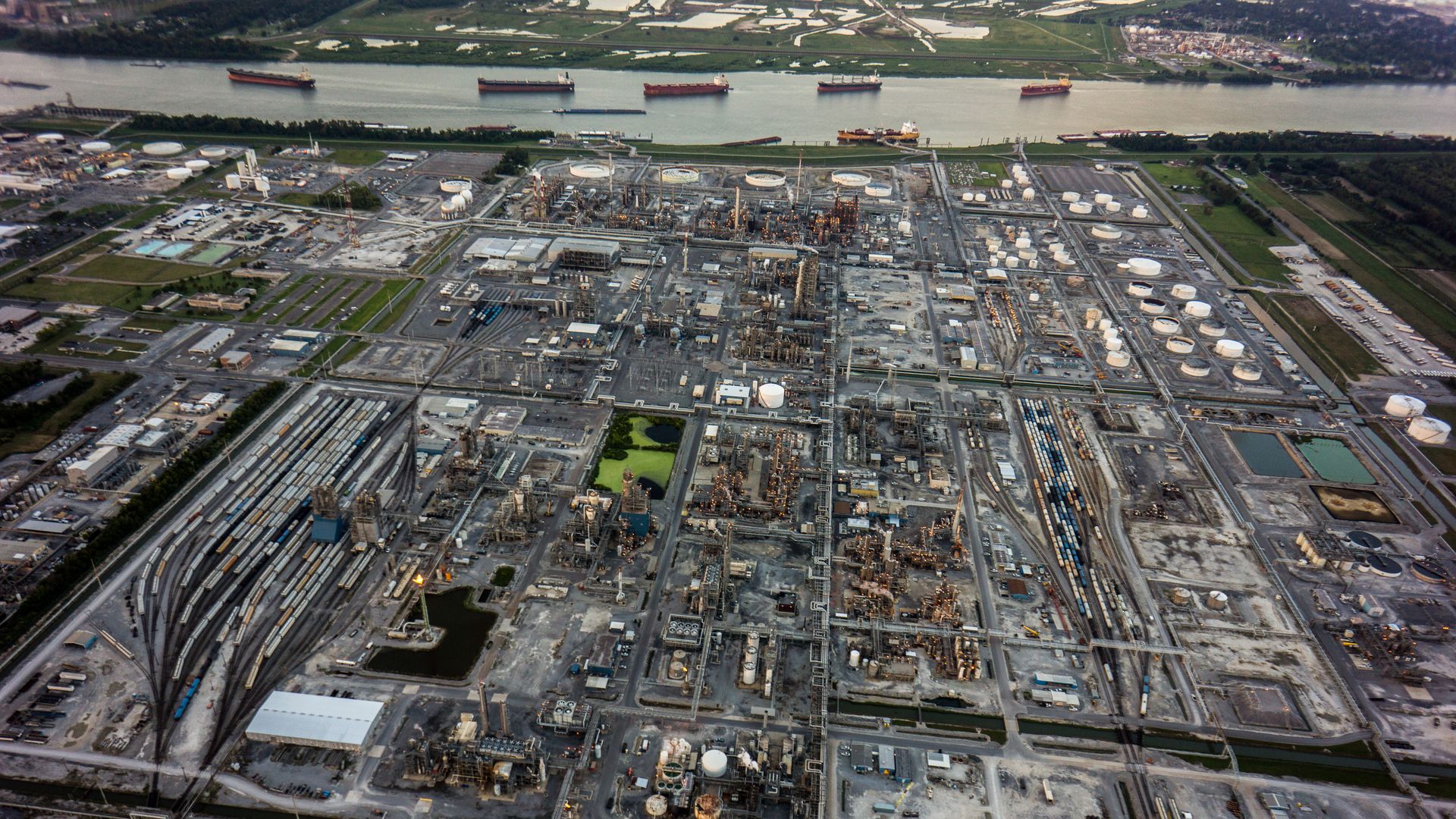 Congress might let the Chemical Facility Anti-Terrorism Standards program expire.
Why it matters: CFATS, which officially lapses Thursday, was created in the mid-2000s to require security measures for high-risk chemicals facilities.
Driving the news: The House passed a two-year reauthorization bill this week, but Rand Paul blocked a unanimous consent request to move it through the Senate Wednesday.
As of about noon on Thursday, Homeland Security Chair Gary Peters hadn't reached a deal with Paul to allow it to pass quickly.
"I'm concerned that it may lapse," Peters told reporters.
The result "makes us less secure," Peters said. "It makes our chemical facilities vulnerable to terrorist attack."
Context: CFATS has enthusiastic backing from the chemicals industry and most lawmakers.
But Paul argued on the floor that it was unnecessary red tape.
Go deeper