Murkowski: DOE should consider foreign mineral risks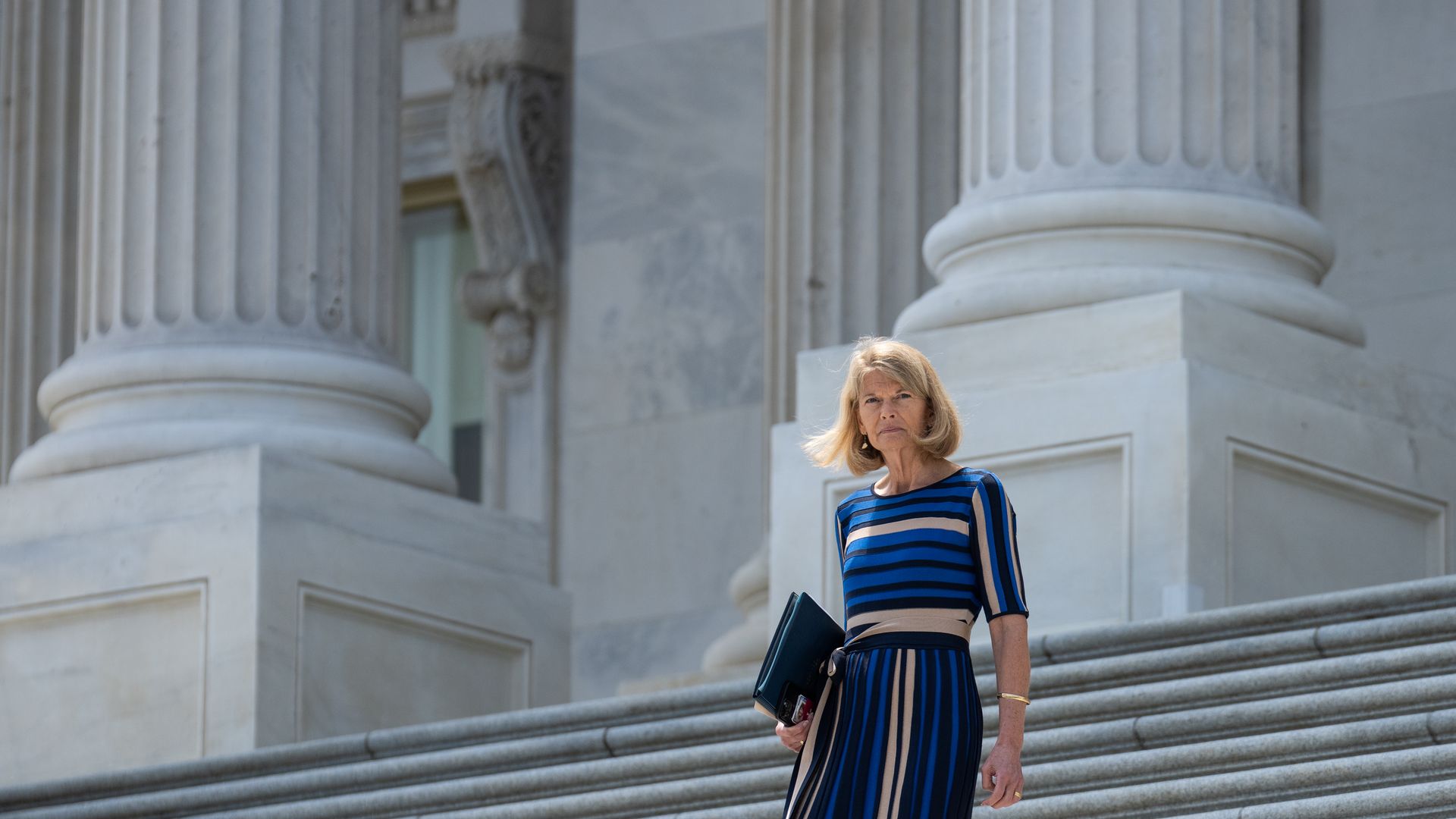 Sen. Lisa Murkowski said the Energy Department should take fresh action to scrutinize the risks of relying on foreign mineral projects.
Why it matters: If the government does what Murkowski wants, it would be a step toward greater attention to environmental and social problems at overseas mineral projects.
It would also increase the apparent need for new mines to supply the energy transition in the U.S. and allied countries.
Driving the news: At an Axios virtual event on Thursday, Murkowski said that DOE should "absolutely" increase the scrutiny it gives to the risks of relying on foreign supplies when it gives federal financing to companies.
"The United States is so quick to judge other nations in terms of human rights abuses and worker rights and environmental problems, but when we want the resource, all of the sudden we're gonna say, 'OK, you shouldn't be doing that, but we need the resource, so bring it on in,'" she said. "That's not right."
She cited the department's decision to finance the expansion of a graphite anode plant in Louisiana that relies entirely on mined graphite from "an unstable" region of Mozambique.
Between the lines: Murkowski's comments are a textbook case of strange bedfellows, putting her on the same side as progressives who've wanted DOE to account for these risks in loan guarantees.
Earthworks asked DOE to set a legally binding human rights due diligence standard for loans last August.
What DOE's doing: It issued an interim final rule in May requiring applicants to submit a "community benefits plan" in their applications for its "clean energy" loan guarantee program.
The interim rule doesn't mention human rights or labor overseas, and only specifies a need for applicants to give benefits to American workers.
DOE didn't immediately respond to a request for comment on Murkowski's remarks and how human rights abuses in overseas supply chains are weighed in the loan process.
Go deeper