Chemical terrorism scramble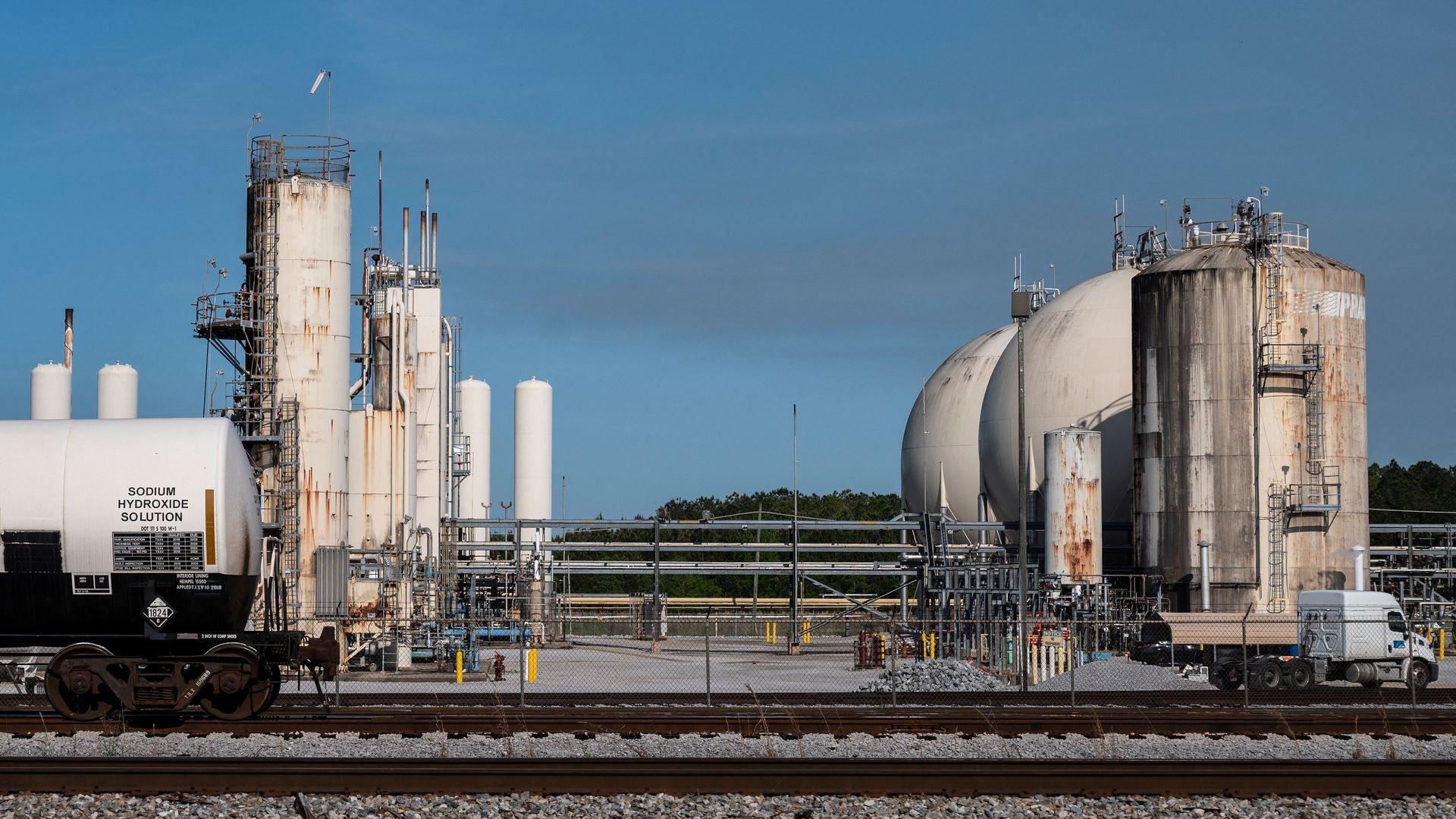 Lawmakers are racing to stop a post-9/11 anti-terrorism and safety law from lapsing at month's end.
Why it matters: The Chemical Facility Anti-Terrorism Standards program — a rare regulatory effort with enthusiastic industry backing — requires companies to have plans to prepare for attacks against chemicals facilities with a high risk to the public.
It was first created as an experimental program with a temporary authorization, meaning it requires extensions.
Driving the news: Leaders in the House and Senate Homeland Security committees are trying to hastily pass a clean extension of CFATS, which expires July 27.
The House HomeSec committee earlier today advanced a two-year extension of the program.
Senate HomeSec chair Gary Peters released his own bipartisan five-year extension in June, and told Axios today he's examining the Rule 14 process enabling bills to be placed directly on the Senate calendar.
"Chairman Peters thinks a longer extension is better to ensure certainty for the companies that participate [in] this critical program so we can continue to protect our national security for years to come," a Peters aide said.
This comes after a July 5 plea for a "long-term, multi-year, clean reauthorization" from major trade associations, including chemicals and resource industry organizations.
Threat level: House Chair Mark Green said during the markup that the only way he can avoid the program's lapse is to move a clean extension because "there are some people in the Senate and the House who want the program to go away completely."
"They think it's excessive and duplicative," said Green, who didn't name names.
This led some members to grumble about the need to improve the program and studies showing safety deficiencies.
But their amendments got shot down after Green said he believed his measure was the only way to get a fix in time to avoid the program expiring.
"We're really threading a needle here," he said.
What industry's saying: American Chemistry Council spokesperson Scott Jensen said failure to reauthorize the program in time "would disrupt" the interactions companies have with government on anti-terrorism measures, including information sharing and site reviews.
Jensen said it'll be a "difficult task" to get it done in time.
What we're watching: the Energy and Commerce Committee's schedule. It's the other House panel with jurisdiction over chemicals.
A Republican E&C aide said: "We're currently reviewing the options for determining the best path forward for renewing CFATS' statutory authority."
We'll also be watching to see if the GOP infighting that clouds other must-pass bills will hit CFATS at crunch time.
Go deeper