How a permitting deal could play out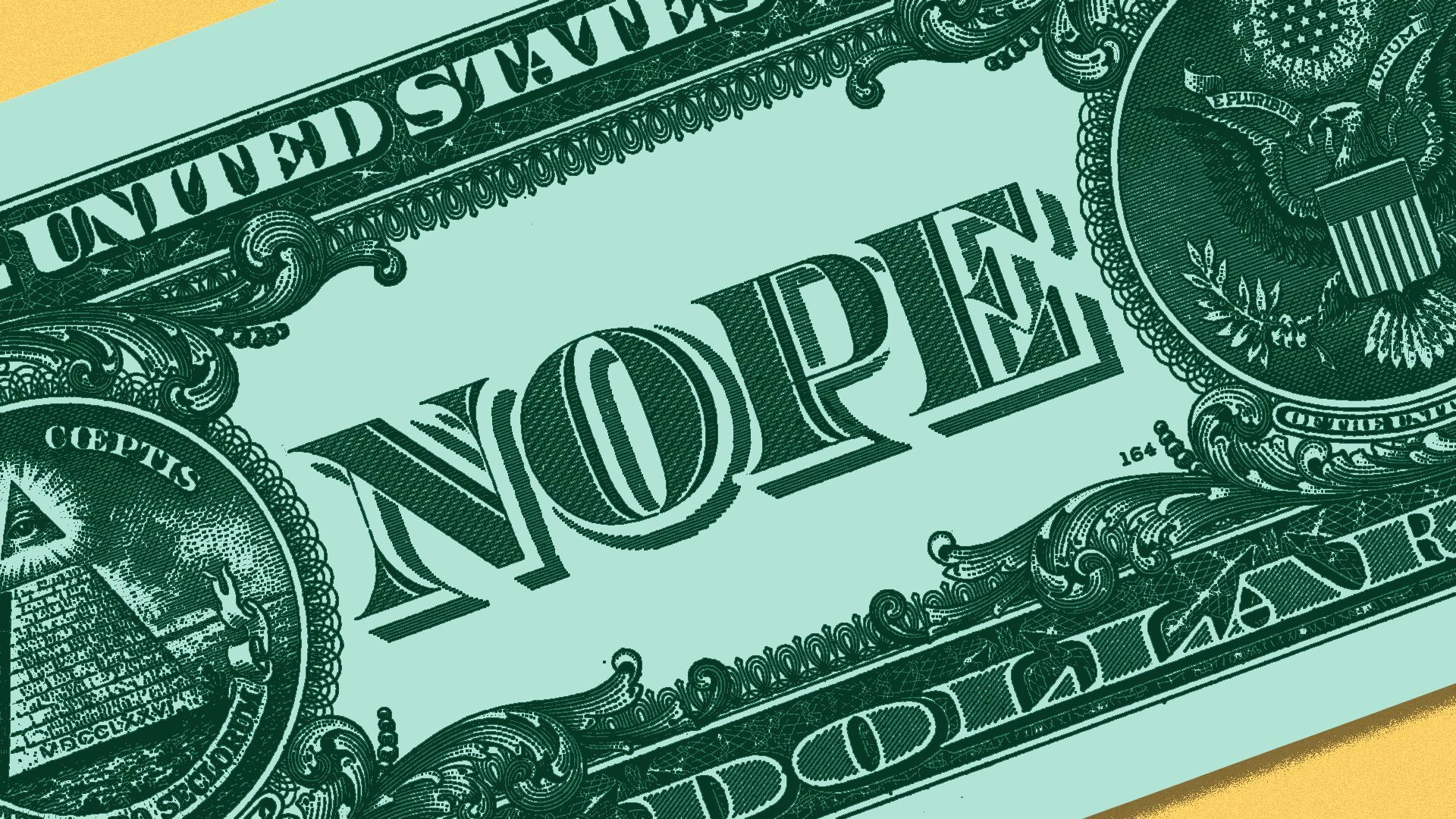 🎲 Talk of a permitting deal on the debt ceiling is reaching a crescendo. It's worth gaming out how that might work.
Why it matters: Striking even a small-scale permits agreement in two weeks is going to be difficult.
Here are a few possible scenarios, based on our conversations:
1. All or nothing: It looks unlikely that negotiators can strike a grand bargain that pairs Republican ambitions to overhaul environmental laws with Democratic policies to speed up transmission deployment.
Our thought bubble: Since House passage of H.R. 1, the Hill has been in an "airing of grievances" stage.
Democrats are arguing for community engagement, agency funding and transmission. Republicans are calling for more aggressive changes to the National Environmental Policy, Clean Water and Endangered Species acts.
Those are tough to reconcile, and senators want to pace themselves: "I'm a big proponent of regular order," Environment and Public Works Chair Tom Carper said.
It's possible that permitting gets dropped from this conversation altogether in a deal focused on budget cuts and entitlement programs.
2. The two-step: House GOP negotiator Garret Graves raised the idea last week of striking a smaller permits deal to travel with the debt ceiling and agreeing to come back later and work on more contentious items.
That likely means changes to NEPA sought by the GOP and centrist Democrats with a promise to work on transmission policy later.
What they're saying: Senators aren't really entertaining this.
"I don't see how we get two bites at this apple," Shelley Moore Capito told reporters outside an EPW hearing yesterday.
Added Martin Heinrich: "I don't put a ton of stock into hypotheticals from the House."
Our thought bubble: NEPA timelines, agency coordination and expanding permitting exclusions for low-impact projects all have some bipartisan appeal on their own.
But, said moderate Democratic Rep. Scott Peters, "there's a lot of work that needs to go into permitting reform. We just don't have the time."
3. Deal to make a deal: President Biden and House Speaker Kevin McCarthy could drop permitting in the debt ceiling — or include some nominal piece of H.R. 1 — and strike a formal agreement to work out a broader permits bill later.
What they're saying: "What happens in a deal to make a deal is that you lose a little bit of incentive," Republican Sen. Kevin Cramer told Axios.
"You'd want to sign it in blood, almost," he joked.
When House Natural Resources Chair Bruce Westerman was asked about this scenario, he said, "I don't want to have a non-robust permitting agreement and then let it drop off and not do anything further down the road."
Our thought bubble: We saw how this worked out for Sen. Joe Manchin when Democrats promised a vote on his permitting legislation last year.
Go deeper