For your radar: Top Natural Resources staffers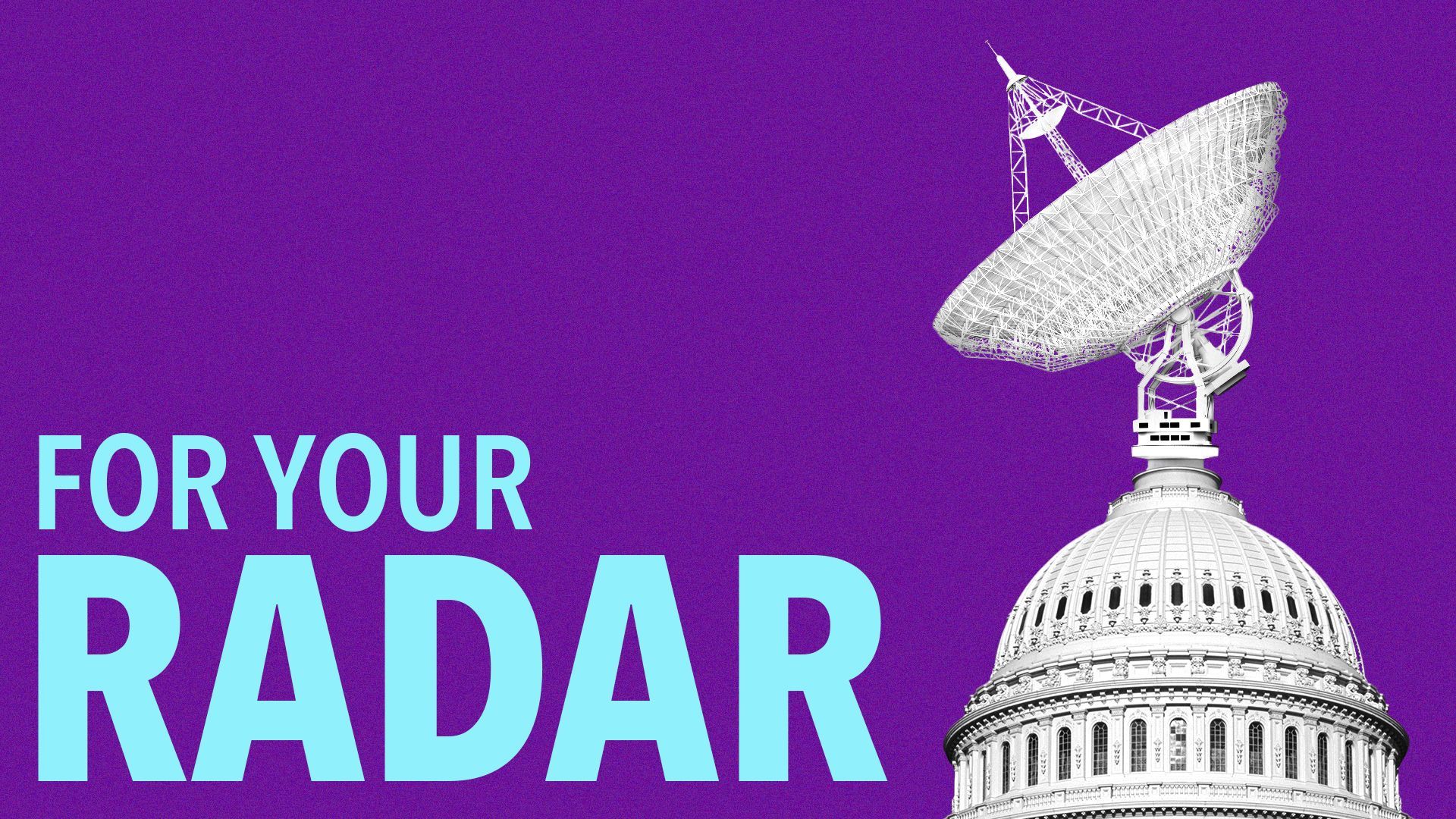 Natural Resources Chair Bruce Westerman is a leading bipartisan broker on permitting, and his panel is the brain trust for GOP attacks on the Interior Department.
That makes the committee staff worth knowing.
Zoom in: Nick recently chatted with full committee staff director Vivian Moeglein, Oversight and Investigations staff director Michelle Lane and Energy and Mineral Resources staff director Ashley Nichols.
Moeglein's been with Westerman since 2015, and Nichols joined the committee six years ago after working for Rep. Hal Rogers.
Lane came aboard this spring after stints at Senate Energy and Natural Resources and the National Park Foundation.
Here's the edited conversation:
How did you end up working on natural resources policy?
Moeglein: I grew up in Maryland on the Chesapeake Bay, so I feel like I have a life and history of enjoying the outdoors.
Lane: My family has a farm in Arkansas, so I grew up going to the farm fishing, duck hunting. It was unavoidable at some point that I would be involved.
Nichols: I was working on some Abandoned Mine Land cleanup issues … and got to know the committee staff on Natural Resources through that. That's an issue that I continue to care deeply about.
What's the policy issue on your mind right now?
Moeglein: We just passed H.R. 1 … so energy is definitely top of mind for the committee. I would be remiss if I didn't say trees and forestry. We have a saying: "What's your question? Because trees is the answer."
Lane: Looking into the impact of some of the various environmental justice initiatives and how they're playing out.
Nichols: We're going to shift to a strong oversight mode of the Department of the Interior and really work to make sure that lease sales are planned and get some certainty for operators on federal lands and waters.
Which member or office do you most respect, on both sides of the aisle?
Moeglein: Harriet Hageman. She's just come in as a freshman and done a stellar job. On the Democrat side, I really enjoy working with Scott Peters and his team.
Lane: I was really drawn to this position working with the chairman and with their office [in past roles]. When I was in the Senate, I had a great relationship with ... the Manchin team.
Nichols: For me, that would have to be the chairman of our subcommittee, Pete Stauber. I really do enjoy working with my Democratic counterparts on the subcommittee.
What's the last song you listened to?
Moeglein: Whatever is on my 15-year-old son's playlist.
Lane: "Where the Skies Are Blue" by the Lumineers.
Nichols: "Pink Houses" by John Mellencamp.
Go deeper