Ukraine war stiffens energy-security resolve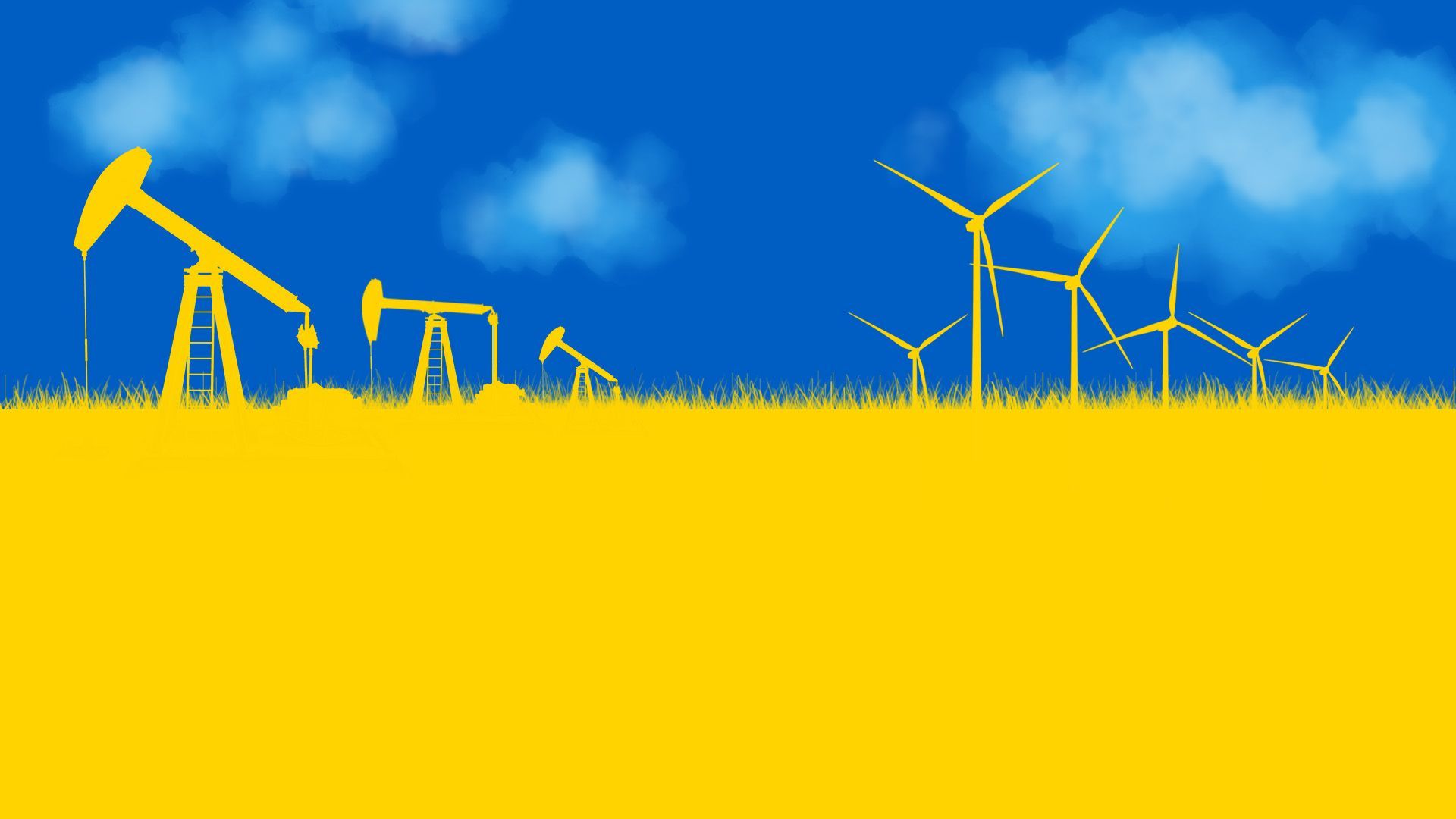 It's been one year since Russia invaded Ukraine, and the war has only reinforced preexisting political narratives about energy policy.
But it's also spurred bipartisan concerns over energy security — with China the subtext of a Senate Energy and Natural Resources hearing last week on the invasion.
Why it matters: Lawmakers' views on the war tug at the fundamentals of the energy transition. Everyone wants cheap, secure energy, but what that means is often a matter of opinion.
We asked senators for the energy-related lesson they've learned from the war. Here's a selection of what they told us:
Bill Cassidy: "Energy is a geopolitical tool.… If the United States does not develop our energy resources with our environmental standards, the rest of the world will burn more coal."
Jack Reed: "I think the lessons remain that if we're energy independent, that's one less critical resource we have to depend upon which can be disrupted by either attacks or sometimes multiple ways."
Brian Schatz: "We have to generate our own electrons and our own fuel supplies. Eventually that should all be carbon-free, and in the meantime, it should at least be American."
Jon Tester: "Energy can be used as a weapon. Not that we didn't know that before, but it's been absolutely done with Russia."
John Cornyn: "Energy security is important. That's probably the single most important thing we've learned. We need an all-of-the-above strategy."
John Kennedy: "All of us should seek (A) affordable energy. And (B), all of us should agree that we should use technology to improve and make more efficient and more climate-friendly, all forms of energy."
What we're watching: Senate Energy chair Joe Manchin introduced a bill last week with his GOP committee counterpart John Barrasso to create a domestic nuclear fuel program.
It's another attempt to counter Russia, which currently controls much of the global enrichment capacity for nuclear fuel.
The Ukraine conflict "has drastically disrupted energy supply chains around the world, and now is the time to take a hard look at how we source the raw materials necessary to power our nation and develop advanced energy technologies," Manchin said.
Go deeper