June 13, 2023
It's Tuesday! If today's byline looks different, that's because we're delighted to welcome Katie Fehrenbacher as a Climate Deals reporter.
1 fun thing: Katie started writing about climate tech before Elon Musk launched the first Tesla Roadster. For you old-school readers, you know that was about 15 years ago!
1 big thing: Duke unloads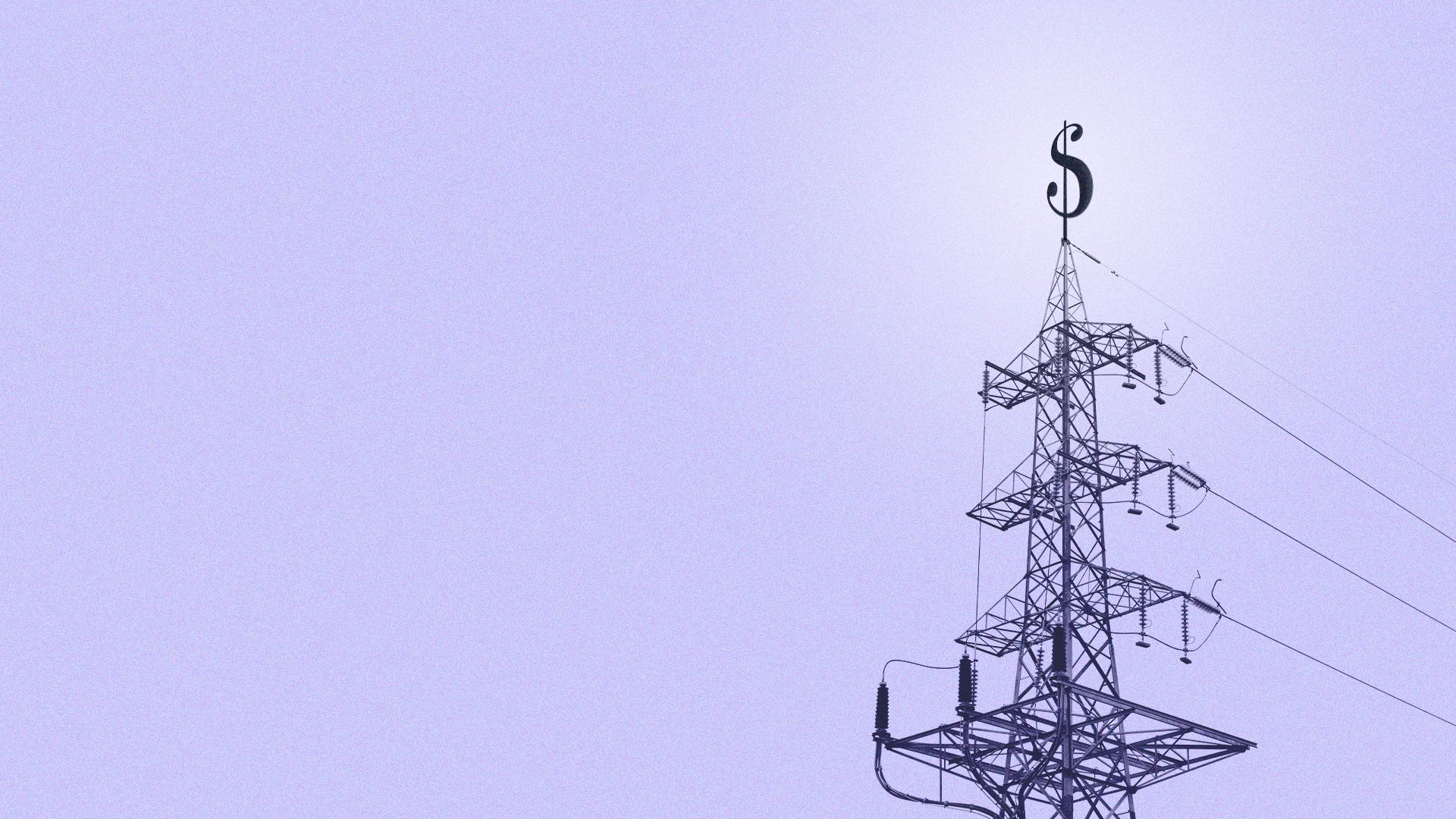 Duke Energy yesterday announced plans to sell its portfolio of solar, wind and battery storage projects to private equity giant Brookfield Renewables for $2.8 billion including debt, Alan reports.
Why it matters: Duke is the latest utility to offload assets in so-called "unregulated" markets.
What's happening: Duke Energy, based in Charlotte, said it's selling a 3.4 GW portfolio of utility-scale renewables projects in the U.S.
It expects the sale to close by the end of the year. It's been looking for a buyer since last summer.
Catch up fast: The assets are in unregulated or "deregulated" markets.
In traditional "regulated" markets, utilities build power plants and transmission lines, then pass the cost to customers in their electric bills. The process can be slow but brings predictable returns.
In unregulated markets, project developers and operators compete on cost — promising potential bigger upside but possibly more risk.
The latest: New York utility Con Edison this spring sold a roughly 8 GW renewables portfolio to German energy company RWE for $6.8 billion.
American Electric Power, based in Columbus, Ohio, announced a $1.5 billion deal in February to sell a nearly 1.4 GW renewables fleet.
What they're saying: AEP president and CEO Julie Sloat said that the utility's planned sale of unregulated renewables is meant to "de-risk" the company's portfolio.
State of play: Solar and wind have faced mounting costs from supply-chain disruptions, trade disputes, grid-connection delays, labor shortages and inflation.
Project developers in the past two years have increasingly found themselves forced back to the negotiating table to revise power purchase contracts — an expensive and time-consuming process.
Be smart: Three portfolio sales may make a trend — but it doesn't mean it's being reflected uniformly across the utility sector.
Utilities large and small, from NextEra to Elite Energy, maintain non-regulated business lines. "There's not going to be one-size-fits-all," Deloitte's U.S. renewables lead Marlene Motyka tells Alan.
View archive