January 18, 2023
🐪 And just like that, it's already Wednesday. Let's dive in.
🎧 "How It Happened: Elon Musk vs. Twitter" has chronicled the twists and turns in Musk's meteoric rise and his takeover of Twitter. Don't miss the season finale, "Cracks in the Empire," which takes stock of his first months running Twitter and the state of his entire business empire. Listen here.
1 big thing: Another inflection point for storage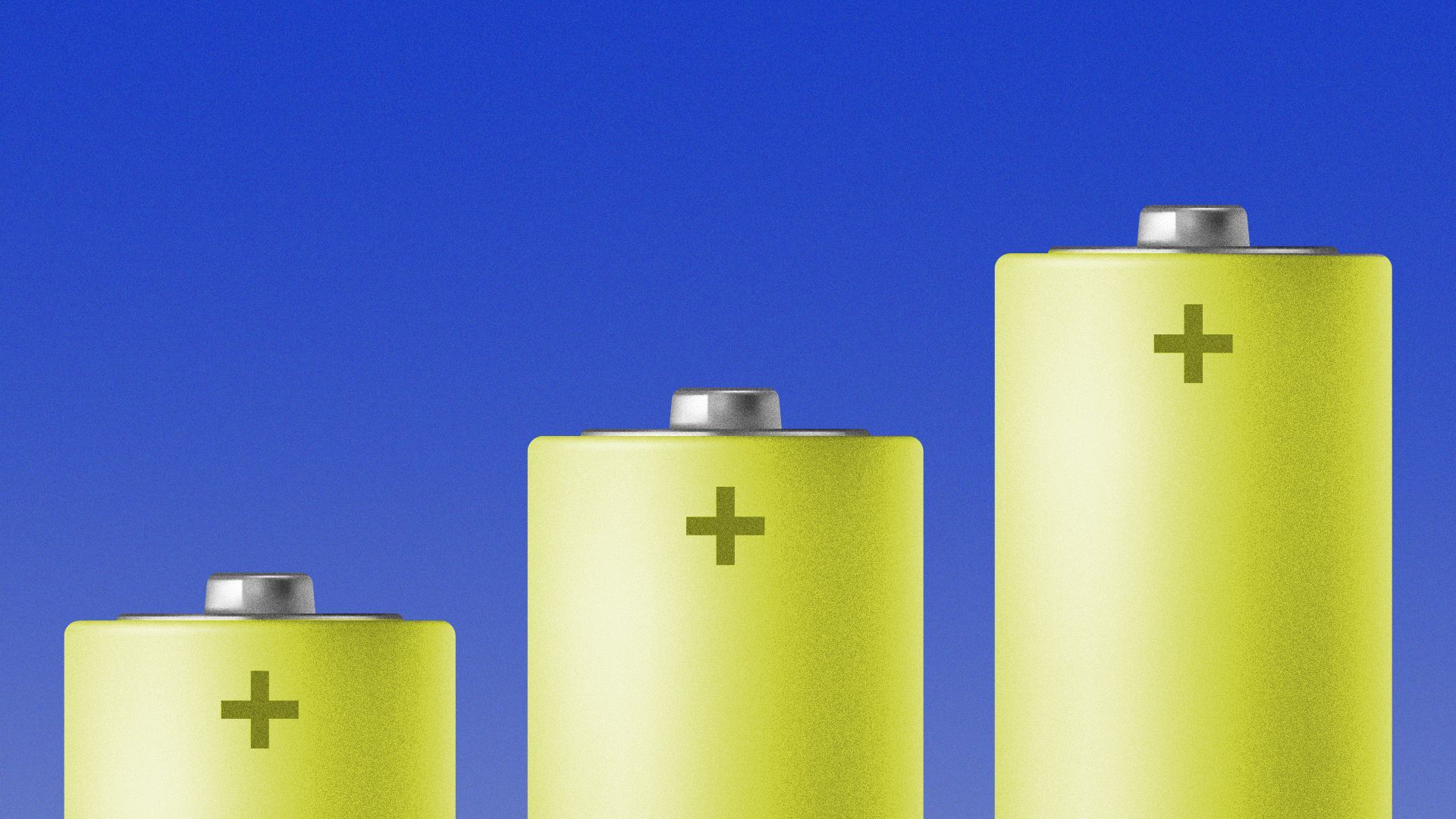 Energy storage has emerged as a viable alternative to building transmission lines — and investors and utilities are taking notice, Alan reports.
Why it matters: The breakthrough is timely, as transmission issues remain one of the biggest bottlenecks slowing renewables deployment.
Driving the news: A new study from consulting group Quanta Technology argues that energy storage can compete on a cost basis with transmission.
Caveat: The study was commissioned by — wait for it — an energy storage industry group. But other studies have emerged with the same conclusion.
One example comes from consultant Guidehouse Insights, which in February also found that storage systems can rival new transmission.
Meanwhile: Grid operators and investors are already acting.
California's Public Utilities Commission last week approved 800 MW in new solar and storage projects, per Utility Dive.
As you may have noticed in the Hot Deals rundown last week, storage developer Hydrostor signed a $1 billion, 25-year PPA to supply customers in California.
Plus: The U.S. is on track for nearly a 4x increase in utility-scale energy storage by 2025, the Energy Information Administration wrote last month.
The bulk of new storage projects are planned for California and Texas — 23 GW in operating and planned storage capacity in those two states alone, per S&P Market Intelligence.
The next closest is Nevada, at about 3.6 GW.
View archive