Expert voices: The green energy waiting game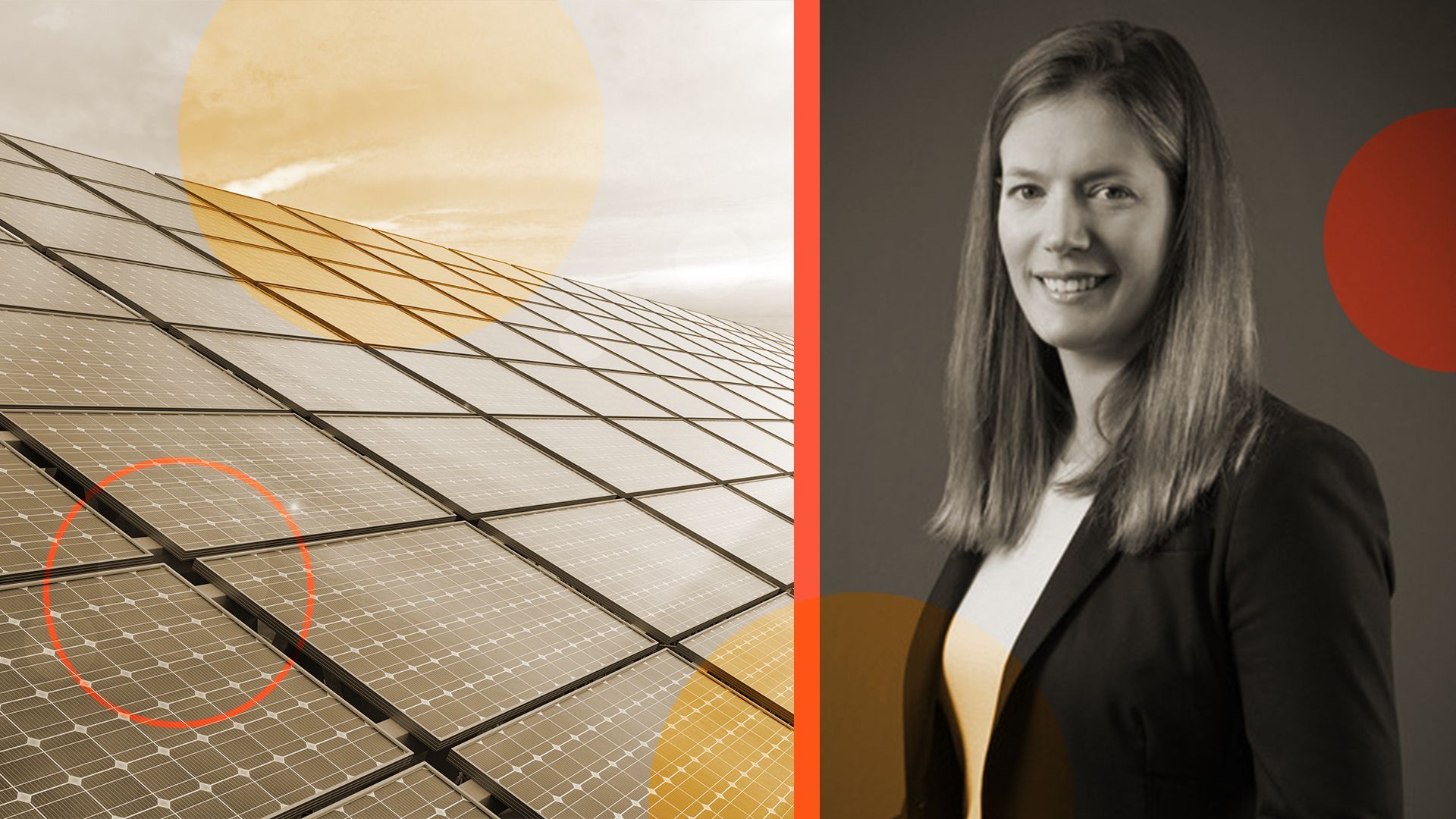 Solar and wind energy developers are pushing projects to 2024, as they wait for the Biden administration to issue long-awaited details on how new tax incentives will work, Britta von Oesen tells Axios.
Why she matters: Von Oesen is partner and managing director at Carbon Reduction Capital, the green-energy investment bank formerly known as CohnReznick Capital.
Von Oesen has spearheaded close to $1 billion in deals, including for big names like First Solar, Pivot Energy, Community Energy, and 7x Energy.
This interview was edited for length and clarity.
What's been the big news in climate-tech this month?
"The IRS opened applications for an additional incentive of 10-20% for projects in low-income communities.
That's a major step, especially in community solar development, where a lot of the offtakers are low-income."
What would you add to the narrative?
"We don't know which applications will be approved, whether it's going to be really over-subscribed, or the timing.
The IRS has given some indication of when they'll be able to review applications and release awards. But calendars have a tendency to slip."
What's going under-noticed?
"We're seeing the concern about a potential downturn in the economy. What's not necessarily being appreciated is the number of corporate parties that are looking to invest in this space. It's a groundswell."
Three fun things:
💼 First job: Lifeguard
👑 Proudest deal: Helping Minnesota landowners exercise a lucrative buyout right for a wind farm. "Traditionally my clients are large institutions. It's rare that I get to help a family in Minnesota. I still get Christmas cards from them."
🤦 Facepalm deal: "Early in my career I let the client talk directly to the investor, and got a text message at 3 a.m. from the investor that said, 'We understand the deal's off.' We got it closed, but to this day I like to be the go-between."
Go deeper