Redwood Materials recycles Hawaiian grid project to expand circular batteries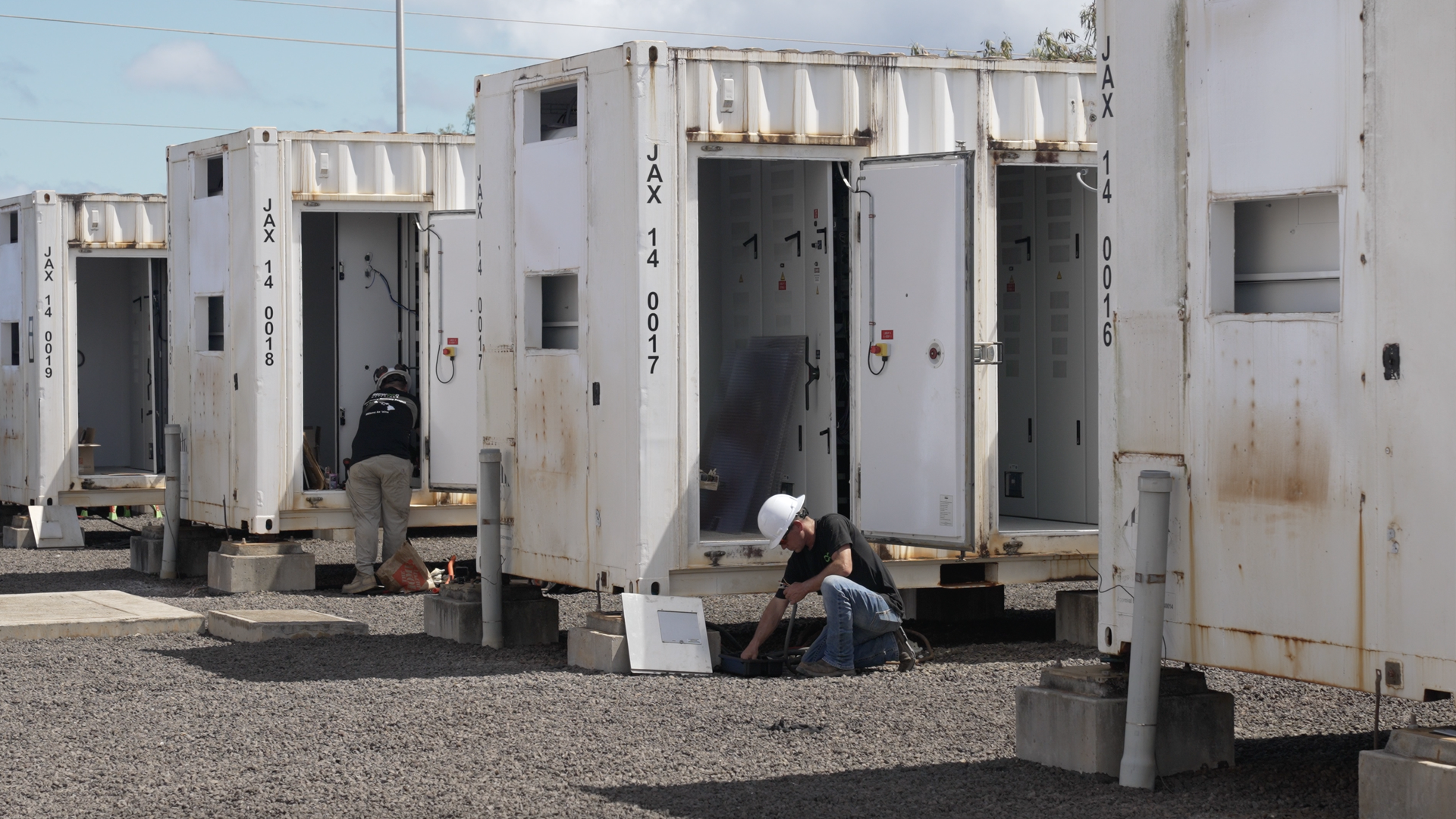 Battery recycling company Redwood Materials is decommissioning batteries from an older Hawaiian utility grid project, part of its efforts to expand its circular battery system globally.
Why it matters: The startup, founded by Tesla's former CTO, sees the dramatic growth in grid battery projects as an important source of battery materials.
Details: Redwood Materials, based in Nevada, has partnered with utility Kaua'i Island Utility Cooperative, or KIUC, to decommission an aged 4.6 MWh battery storage system at the Anahola substation on the east side of the island.
The company, which closed over $1 billion in equity in August, has sourced most of its batteries for recycling from EVs, battery manufacturing scrap and end-of-life consumer electronics, but it is now adding grid batteries to the expanding list.
The grid dismantling project is Redwood's second, and largest to date, following its work decommissioning and recycling a 2 MWh battery project for Southern Company in Georgia.
Redwood wrote in a blog post: "As we think about long-term battery circularity, stationary storage decommissioning and recycling are an integral part of our business."
Of note: Utility KIUC was one of the first in the world to use Tesla's batteries in a stationary storage project next to a solar farm (though the one that Redwood is decommissioning isn't the Tesla-powered one).
Redwood founder JB Straubel, who was still helping lead Tesla when the company's KIUC project was installed, recently traveled to Kaua'i for the decommissioning and to reconnect with KIUC.
Big picture: Grid battery projects are rapidly being deployed around the world to provide storage for solar and wind farms, to replace polluting gas peaker plants, or to help extend transmission infrastructure.
In the U.S., the energy storage industry added 5,597 MWh in the second quarter of 2023, marking the strongest quarter on record, according to the researchers at Wood Mackenzie.
Redwood Materials is one of the darlings of climate tech, with a celebrity founder, a massive war chest, a post-money valuation of over $5 billion, and $2 billion DOE loan commitment.
The company also acquired a German-based recycler this year to expand into Europe.
What's next: Redwood is now growing the volumes of collected batteries and building a major battery campus in South Carolina.
Redwood hopes to start operating out of the South Carolina facility by Christmas.
Straubel said in September that the company isn't ready to IPO yet but that "it should probably happen at some point."
Go deeper