CalPERS looks to double its climate investments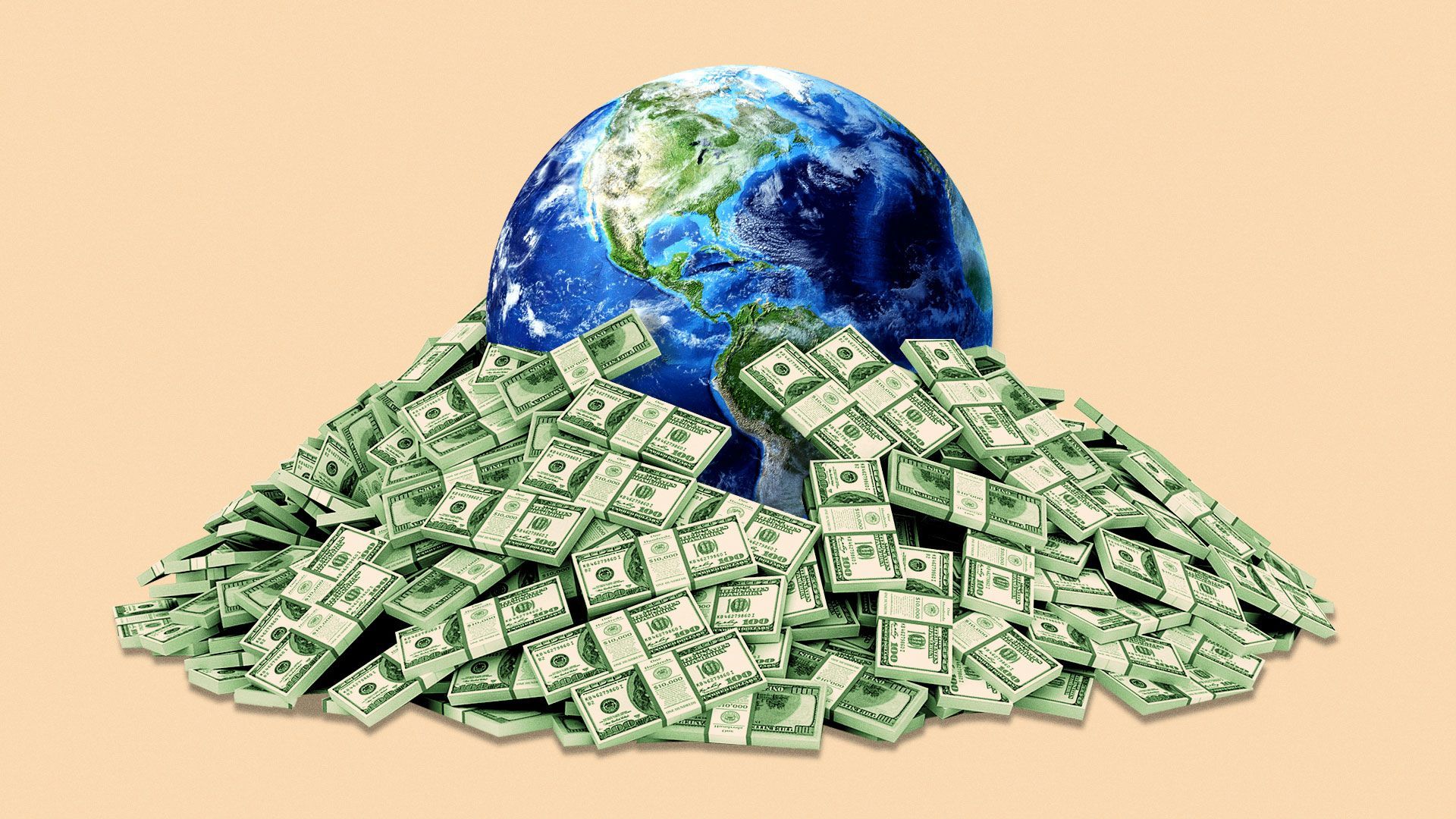 The country's largest pension fund on Friday said it's considering allocating another $53 billion to climate-related investments by 2030.
Why it matters: The ambitious move by the California Public Employees' Retirement System, or CalPERS, may be aimed at heading off an even stricter legislative mandate on green investing.
What's happening: CalPERS is aiming to double its climate investments to about $100 billion, per a policy proposal published last week.
Such a move would effectively double the pension fund's exposure to renewable energy and climate tech, while divesting holdings that may present fiduciary risk because they "fail to present a credible net zero plan," per Bloomberg, which first reported on the proposal.
What they're saying: "We believe there's a full opportunity set coming about from the transition to a lower-carbon economy," Peter Cashion, CalPERS head of sustainable investing, told reporters in a call last week.
Context: About 30% of fossil fuel shares are held by pension funds, making them one of the largest institutional investors in coal, oil, and gas.
Public pension funds like CalPERS have drawn increasing pressure from climate advocates, Democratic lawmakers and some financial professionals to divest such holdings.
Zoom in: Democratic lawmakers in California have been considering a bill that would require CalPERS and the California State Teachers Retirement System to divest about $15.1 billion from fossil fuel-related holdings.
The measure was paused this year but is expected to be taken up again. Cashion, of CalPERS, pushed back on the bill last week, calling it "a very inelegant solution" that would crimp returns.
The system's chief investment officer, Nicole Musicco, abruptly resigned this fall, citing a need to spend more time with family.
Go deeper