Exclusive: Nuclear fusion firm Shine raises $70M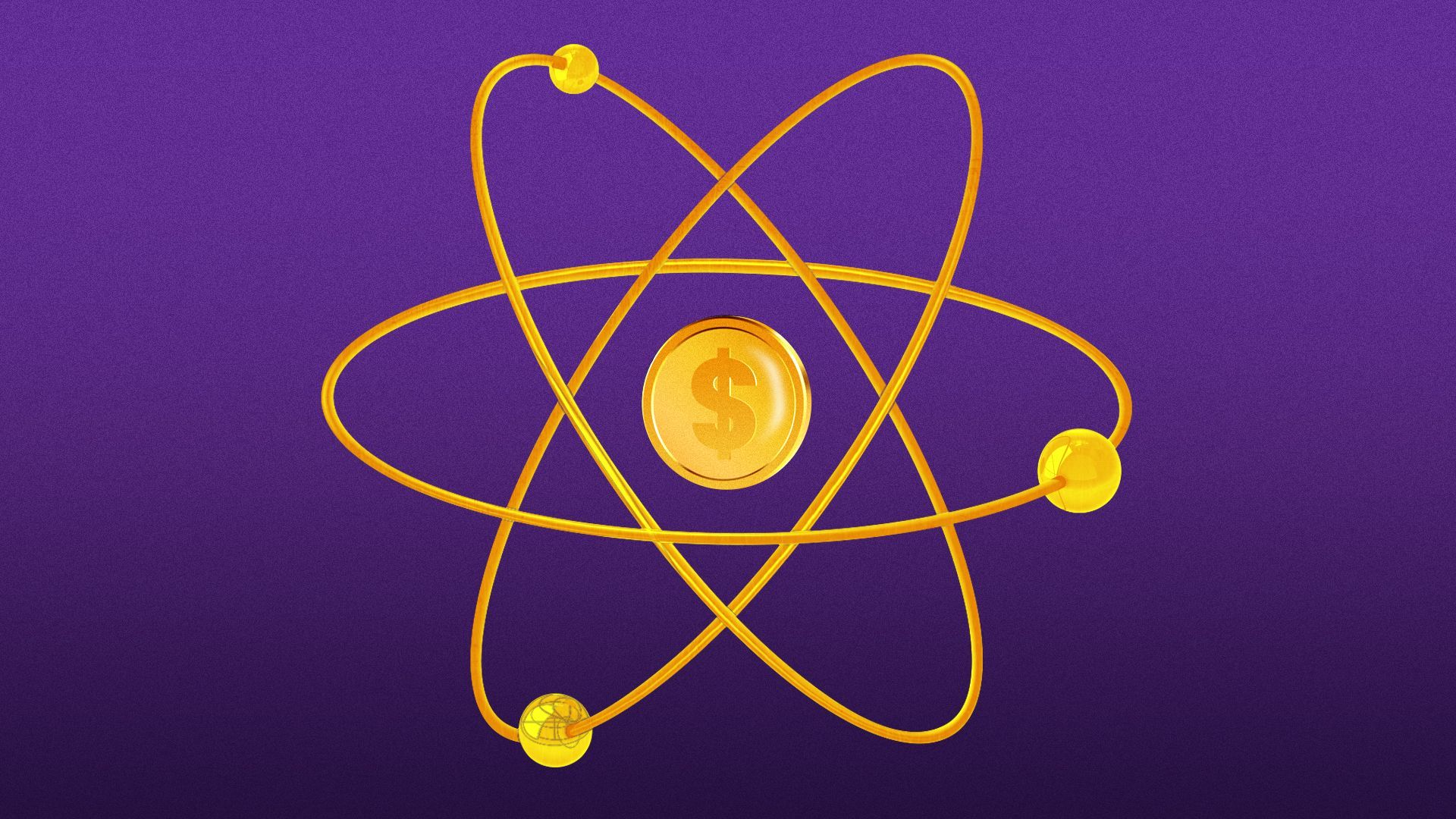 Nuclear fusion developer Shine raised $70 million via a convertible note ahead of a planned Series D round, the company tells Axios exclusively.
Driving the news: Baillie Gifford and Fidelity Management & Research Company led the round, which closed last month.
"It started as a Series D late last year. Private markets have only deteriorated since then. It's been just brutal conditions to raise in," CEO Greg Piefer tells Axios.
Catch up fast: Nuclear fusion promises near-limitless energy with virtually no nuclear waste and few safety risks.
The sector has attracted plenty of capital, but producing a reaction that generates more energy than was put into it — known as net energy — is believed to be decades away.
Be smart: That timeline poses a challenge for startups seeking venture funding.
What's happening: Shine, based in Janesville, Wisc., is monetizing the technology it's developed in the short term even as it continues to pursue the longer-term dream of fusion energy.
Fusion reactions, for example, produce lots of neutrons. Shine has spun up a profitable business providing neutrons needed for industrial imaging and equipment inspections.
More recently, it's built a facility that will produce isotopes used in advanced cancer treatments.
Between the lines: "You can get paid a lot more for a neutron than you can get paid for the energy from a single fusion reaction," Piefer tells Axios.
Other fusion companies, such as TAE, have pursued a similar model.
What's next: Shine, for now, is keeping its neutron and isotopes businesses in-house, though it's considering spinoffs similar to what TAE has done.
"Our goal is to be a fusion energy company long term, and as those companies mature behind us, they may not want to be where we want to keep our attention," Piefer says.
Go deeper