Exclusive: Yotta Energy nets $8M for batteries on roofs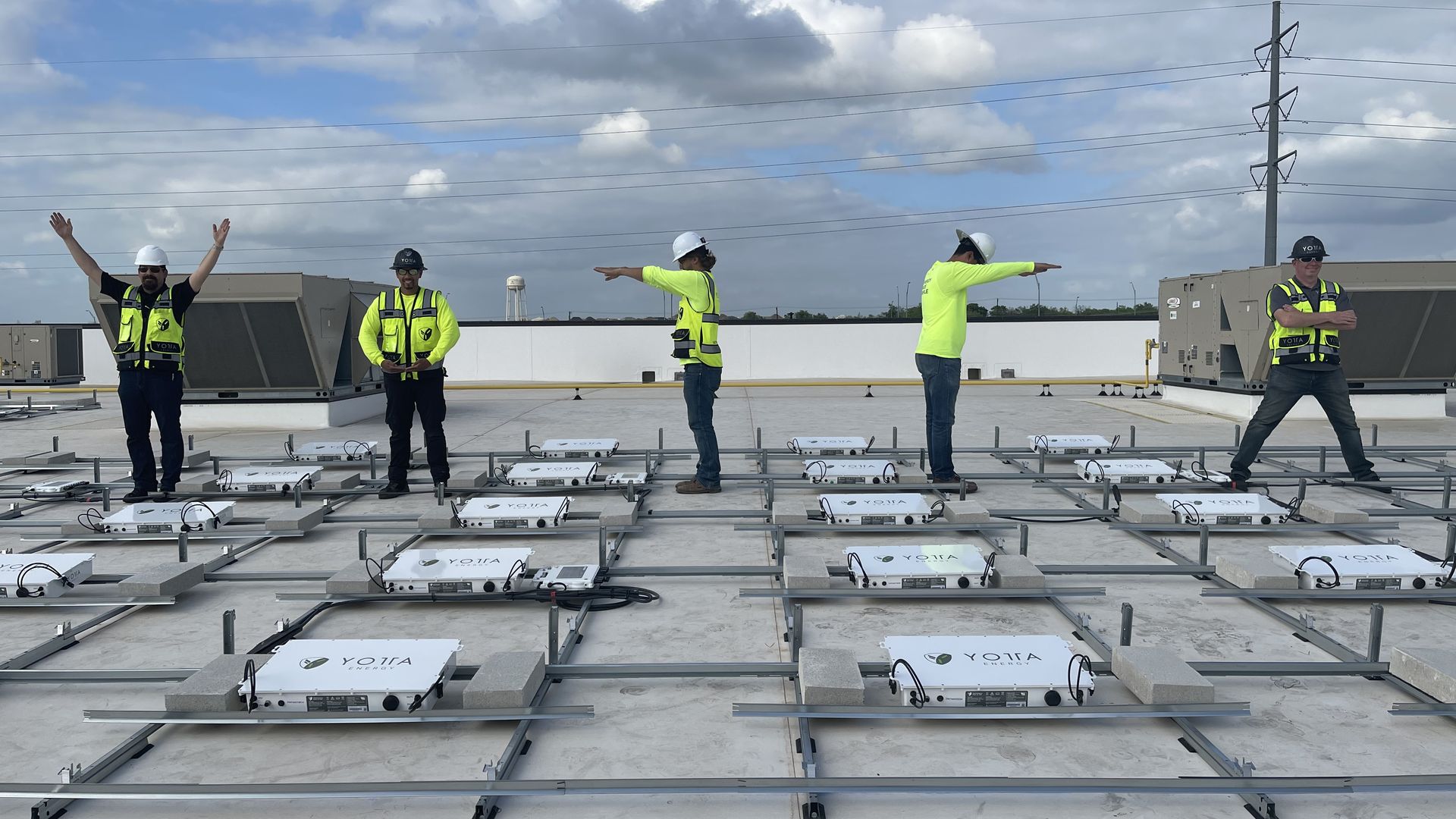 Solar battery startup Yotta Energy has raised $8 million to grow manufacturing and deployment of its distributed battery systems on the rooftops of businesses and organizations, the company told Axios.
Why it matters: There's major untapped economic and carbon-reduction potential in bringing solar and batteries to the roofs of commercial and industrial buildings.
Details: Austin, Texas-based Yotta Energy, founded in 2017, closed the extension of the Series A round led by Evergy Ventures, the VC arm of utility Evergy.
New strategic investors BlueScope and Cricetus Felix Ventures joined the round, as well as existing investors Copec Wind Ventures, EDP Ventures, Doral Tech Ventures and the Swan Impact Fund.
Yotta Energy plans to raise a Series B round early next year, says CEO Omeed Badkoobeh.
Badkoobeh says the company will use this latest round to grow its number of deployments to 50, or 3 to 5 MWh of storage, as well as develop a second-generation battery product.
Zoom in: The company makes a modular battery that it installs directly on roofs next to solar panels.
Many solar deployments that use batteries put them in a centralized, more protected place, like on the ground level at the side of the building in a container.
The startup's main innovation is using phase-change heat exchangers to keep the batteries cool or warm while on top of a hot or cold rooftop.
Big picture: Commercial buildings account for 16% of the greenhouse gas emissions in the U.S. and putting solar and batteries on commercial roofs could save building owners money and cut carbon emissions.
A study from Wood Mackenzie found that the U.S. is sitting on untapped potential of 145 GW of unused commercial solar.
Go deeper