Exclusive: BoxPower raises $6.5M for solar microgrids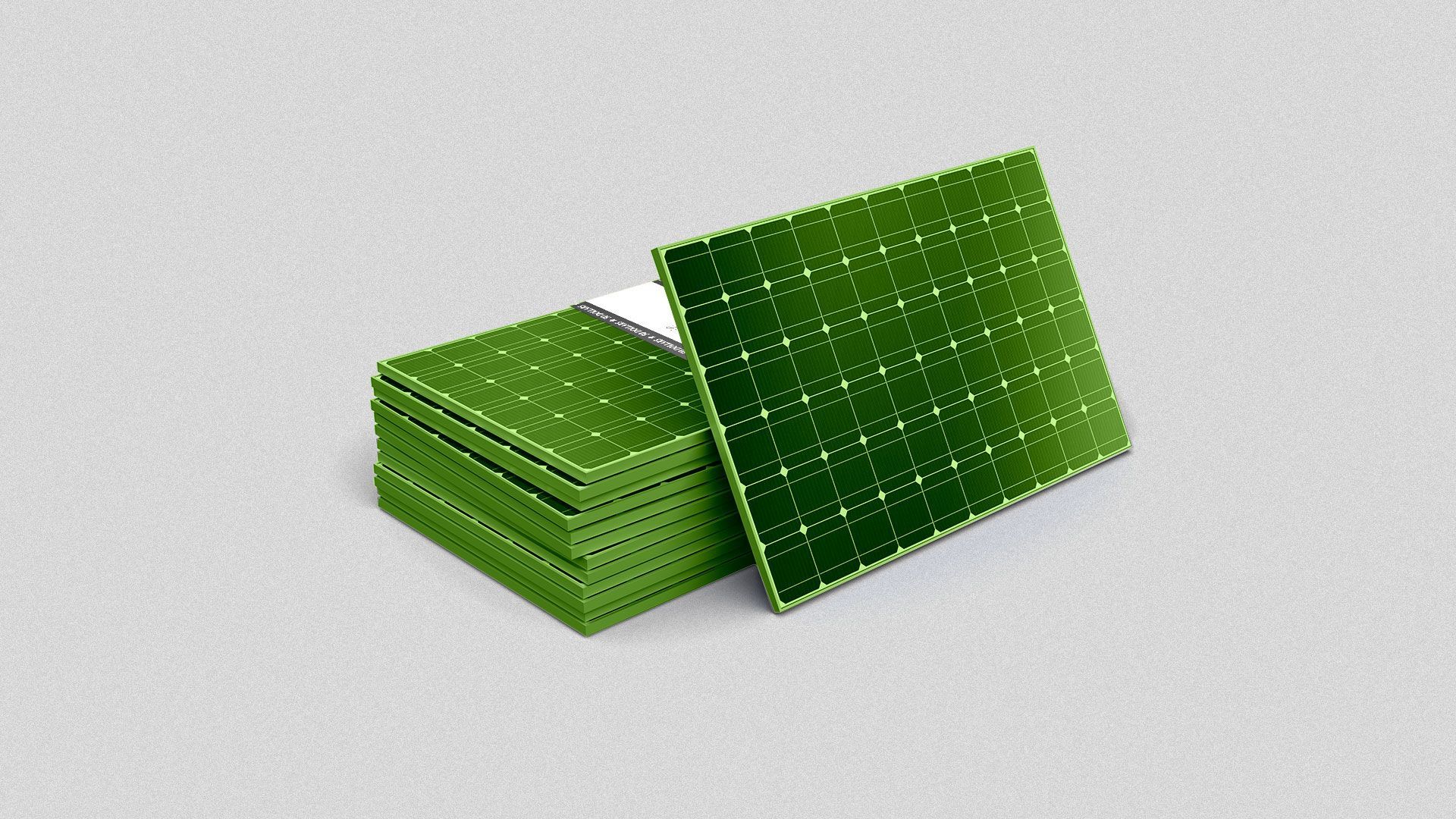 Solar microgrid developer BoxPower has closed a $6.5 million Series A, the company tells Axios exclusively.
Why it matters: The Grass Valley, Calif.-based company says its tech offers a clean alternative to the fossil fuel generators typically used for on-site power.
How it works: BoxPower's solar microgrids can be used to harden grid infrastructure or supply EV chargers, especially in remote areas.
California utility PG&E, for example, is deploying BoxPower systems to replace vulnerable overhead power lines.
"These systems change how energy is supplied to rural energy consumers," CFO Anderson Barkow tells Axios. They can also "take property or community off-grid."
What's happening: Aligned Climate Capital led BoxPower's Series A with a $5 million investment first announced in February.
SIG, Technexus, Remarkable Ventures, and Climate Capital subsequently joined the all-equity round.
Go deeper